Barbara The Counts ex-wife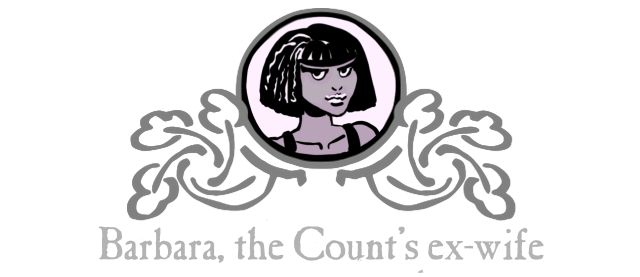 Barbara couldn't help but smile.
She had heard all about the Counts ordeal this past few days and felt no remorse.
The Count wasn't as romantic as her new lover and that was why she ran away to him. The Count had been enraged but her lover was a wealthy powerful man and he had paid the Count twice the amount he paid to buy Barbara.
The Count had been furious that his wife had been bought from him so he used the same money to buy Torundel's wife. He wanted to feel the same power his wife's lover felt.
Barbara knew the Count was trying to annoy her and that was why he agreed to sell their daughter to the Duke son in marriage. Glad that Runt Odel, the Counts maid shared her disapproval, she gave her money to print flyers with inscriptions like DISMISS THE DUKE written on it and atlas, the wedding was canceled.
Barbara was happy. Her lover wasn't as arrogant as the Count was and she gave him access to any of her hole on her own free will unlike the Count who took it whenever he wanted.
Her lover always spoilt her with accessories, like the one she was wearing.
Barbara couldn't help but smile.
---
---
This is my first Shitpost story which is inspired by Torundel the Shitposter by @katharsisdrill, Ren du Lot, the Shit Lawyer by @vcelier, Nordlute, the Shit Sysadmin by @steevc and the little shit post by @owasco.
Barbara the counts ex-wife is a fictional story that is 211 words long and also start with the word Barbara.
Also the first and last sentence are identical.
Photo credit goes to Katharsisdrill
---
---