A Year of Constant Smoking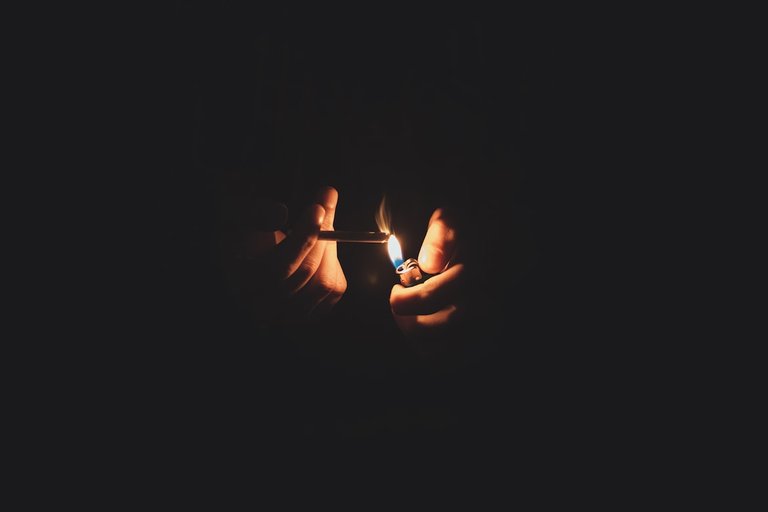 I've seen videos and pictures of the lung of smokers and it's always scary to look at because of how black they are. Unfortunately, I have this feeling deep inside of me that mine might not be any different.
Now I know there's question you all probably might want to ask me and the answer is no, I don't smoke. I haven't lit a cigarette ever before in my life and I probably never will because it's one of the things I've vowed never to do, no matter what.
But you see, there was a certain time in my life when I was a huge second hand smoker and no again, it wasn't by choice. You see at the time, they were a lot of bad guys at my hostel who did nothing other than smoke and do fraud. There was literally nothing these guys wouldn't smoke. From grass to weed, cigarette, anything that could be smoked was smoked by these guys and unfortunately, most of the time when they smoked these things, it was mostly done by my window.
You see I lived in a building where there are rooms both sides with the doors opposite each other,a typical "face me, I face you" kinda building in Nigeria, and what these guys would do when they want to smoke is they come out of their room and stand right in front of their door or window, which also is my door or window because I stay directly opposite them, and then they just smoke throughout the whole night.
I usually would tell them with respect from time to time that their smoke was disturbing me because it basically felt like they were smoking literally inside my room and they would apologise and move a little bit further away, but there had been this one time where I was trying to sleep and this one guy was just smoking nonstop at my window. I remember I had gotten so pissed that night that I yelled at him from inside my room.
I usually wouldn't react like that and that was actually my first time being disrespectful to any of them, but it felt like that was the only thing to do or I was going to pass out from trying to hold my breath for way too long. Luckily for me, they all eventually moved out and no one smokes here anymore but now that I'm watching all of this videos about smoking, lung cancer, second hand smokers and all of that, I just feel like those guys did some damage to me before they left because it was one whole year of me constantly inhaling smoke before they eventually left.
I just really hope that my system found a way to get rid of all of that smoke and my lung is fine and healthy.
---
---