A Toxic Person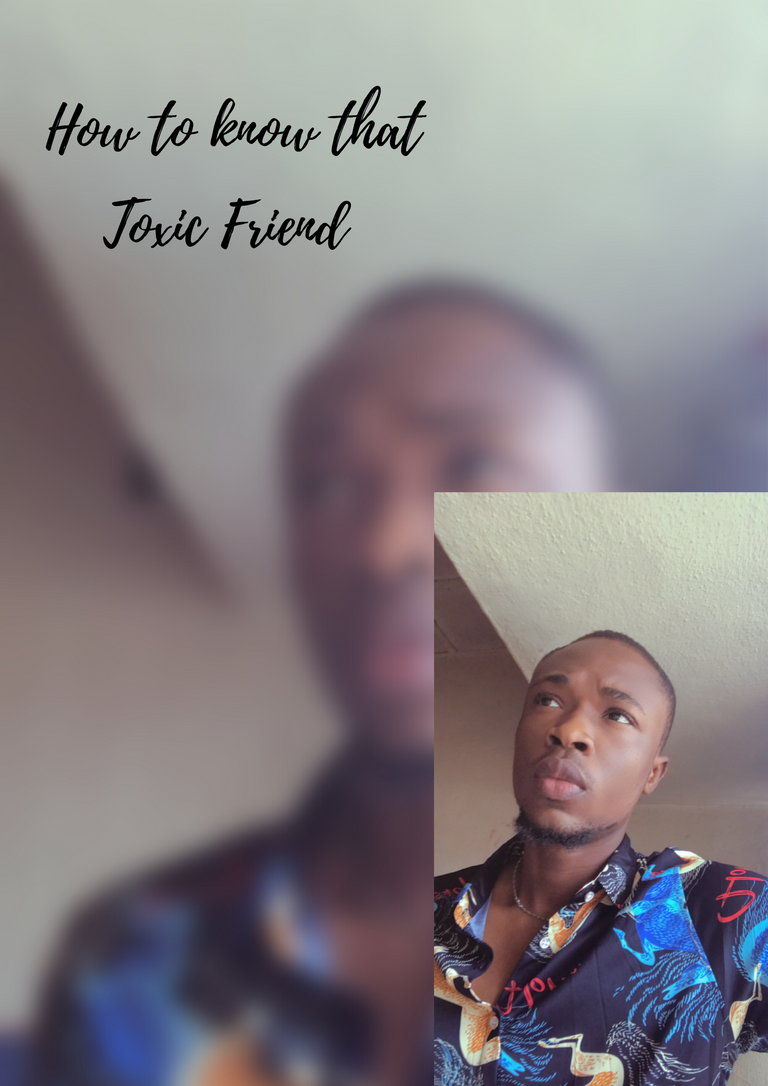 I've come to realize that some people can't even tell when someone is being toxic to them and they end up thinking that whatever bad thing happening between them and that toxic person is their fault, not knowing that it's just the toxic person manipulating the situation to make it look that way.
According to google, a toxic person is someone whose behavior adds negativity and upset to your life.
A few days ago, a female friend of mine and I were both having a casual conversation about her relationship when she mistakenly mentioned how her boyfriend always makes her feel like she's always wrong and he's the saint. My friend is a very quiet person who tries to say little or nothing about her personal life to anyone, so when this mistakenly slipped out of her mouth, I knew it was something that was really bothering her and I immediately took the opportunity to tell her what I felt about the whole thing.
"I think your boyfriend is a toxic person" I had said straight to her face without mincing words. She probably hated the word "toxic" and I could tell by the looks on her face so I quickly explained what I meant by that word to avoid her having regrets of telling me about her relationship.
"By toxic, I mean I think he's guilt tripping you knowing fully well how quiet you are and how you're most likely to take the blame just to make sure that there's peace." I had explained to her and she had confirmed it. She went ahead to tell me of how he would flirt with other girls in her presence and how if she as much as smile towards a guy, he would get mad and say all manner of things to her.
"But you literally were flirting with those girls" she would say to him, thinking that he would calm down and maybe apologize to her but according to her, he always had a way of twisting the whole thing and at the end of it all, she would be the one apologizing to him for smiling at the other guys and not him apologizing for flirting with other girls.
By the time we were done with the whole conversation, I was able to let her know that him trying to intimidate her or guilt trip her and also acting jealous was a way of a toxic person to get anyone into taking the blame and that she needed to talk things out with him and if he still doesn't change, then she needed to leave because she deserves to be happy.
I was sure she was very relieved after the conversation because as we walked back home that day, I could tell by the cute smile she had on her face all through the walk back home and I was happy to have helped.
---
---