Here's My Very First Macrophotography Post! 👽👽👽

I was driving down to town, to the beach yesterday...
When I looked left and saw something bizarre in nature in the sky! I saw this shooting spore like, flying unidentified object careening straight for the heavens. I've seen this before, but this is the first time I happened to have my trusty camera with me to take a shot. NOTE: Oops I just realized macro photography is for very close up, so we'll just imagine that this is a mushroom spore launching into the air. Next shots I post here will be very close up shots.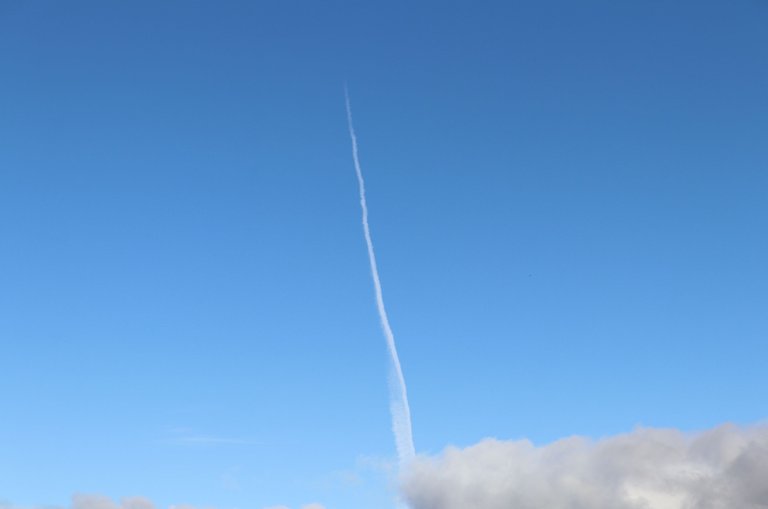 Tell me this doesn't look totally weird?
I don't think airplanes fly straight up like this. The last time I saw one like this I was biking, it looked like a little round craft, with a cross X like wing, and it kept shooting up out of sight, straight to space it looked like! 🛸🛸🛸🛸🛸🛸 ⬅️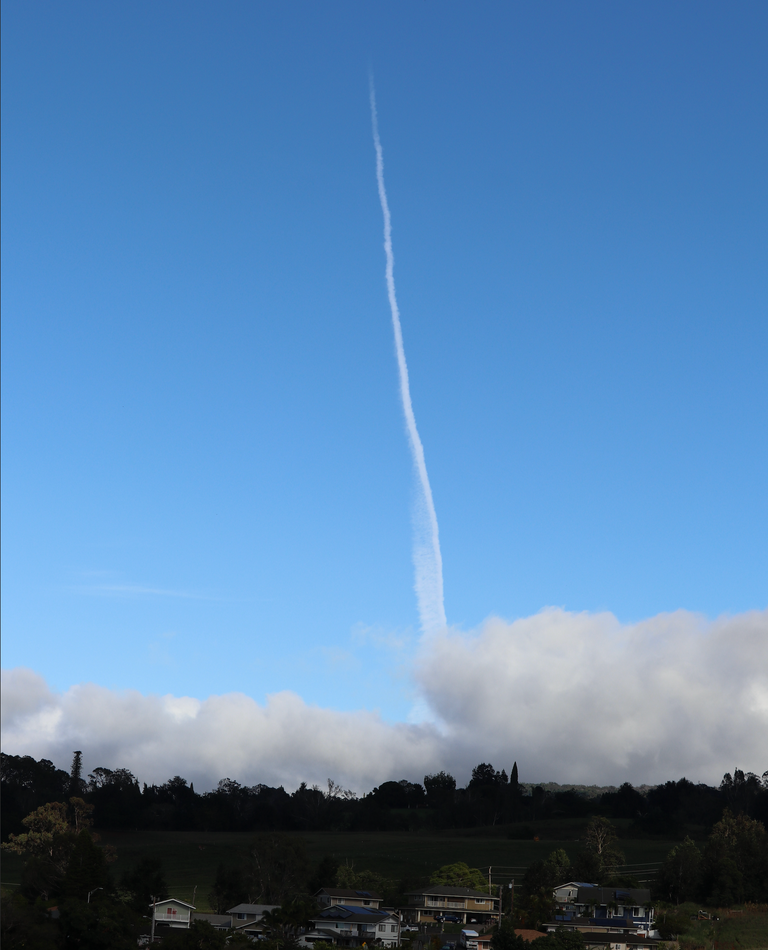 So this is my very first post in this new community, I hope I am doing it right. I don't think there are any requirements, just macro photography! I plan to post more pics here, and the rest will go in the sunset community. I don't photograph much more than Sunsets, Surf, (which would also classify as Macrophotography) and mushrooms. I think this "con trail" looks awfully like a mushroom spore. Maybe it is an is a glitch in the Matrix? Or maybe it is proof of alien beings visiting my small town? If anyone has any idea what this is, please supply the comment section with your brilliant ideas below!
Follow @pob.macro for more macrophotography!
---
---