The Re-Hive Contest - Results Week 58 & Start Week 59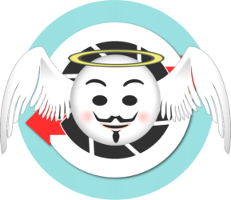 And the winners are...
No, I haven't forgotten the contest. But over time, the latter always took place 6 days after the results of the shadow hunters contest...and that's a bit late.
Therefore from this week I will publish the results on Saturday and exceptionally this week for the last 2 shadow hunters weekly results!
Winners of Round 170
@adinapoli
@maonx
@mllg
@shasta
@sayury
@nicanor-mosquera
@brismar
@olgavita
@jlufer
@rupinder
Winners of Round 171
@nataliaeline
@kamrunnahar
@sgbonus
@jahidvor
@evagavilan2
@antikus369
@hjrrodriguez
@seckorama
@mituabida
@juancar347
This week we also have 2 extra nominations…
@nineclaws nominated by @eolianpariah
@claucor20 nominated by @yarinm
Good luck to all! And now, let's have a look at the lists…!
The list before randomizing...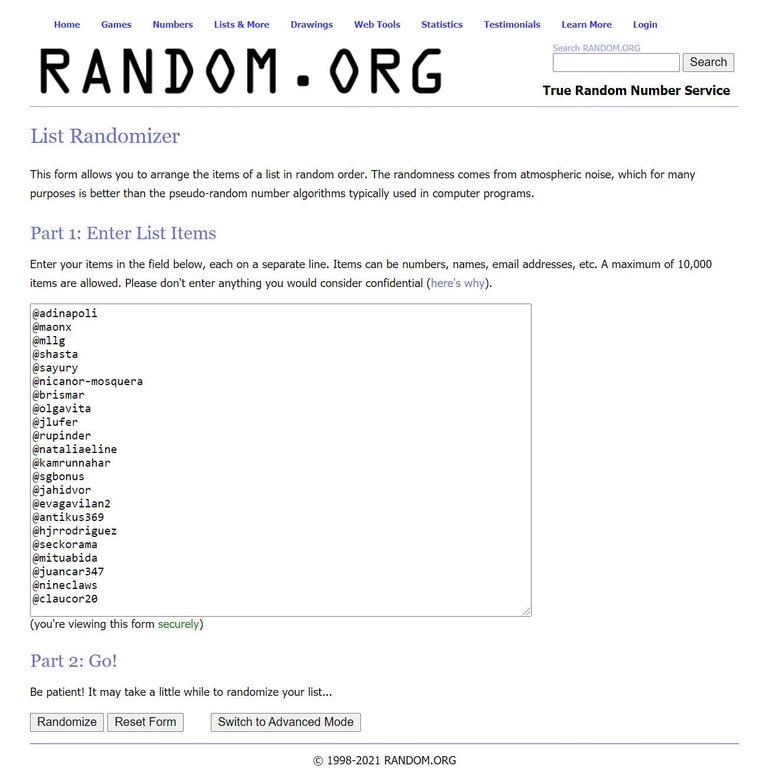 The list after randomizing...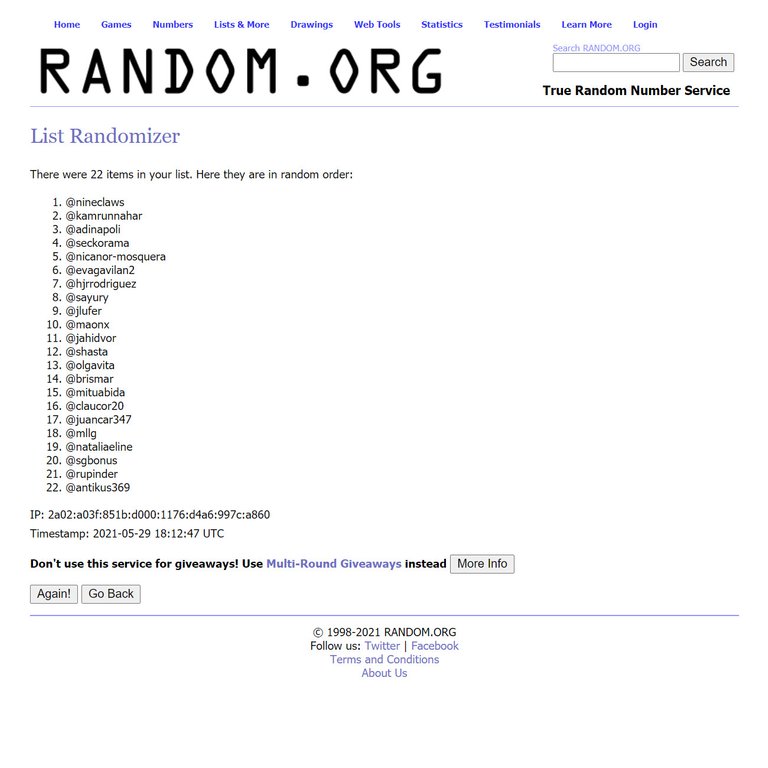 Congratz @nineclaws & @kamrunnahar, all your posts will be re-hived and upvoted for one week and you will also get 20 DHEDGE tokens!
Congratz @adinapoli & @seckorama, all your posts will be re-hived and upvoted for one week and you will also get 10 DHEDGE tokens!
Congratz @nicanor-mosquera & @evagavilan2, all your posts will be re-hived for one week and you will also get 5 DHEDGE tokens!
@eolianpariah, congratz with your nomination … your DHEDGE is on his way...😉
A big THANK you to @taskmanager who sponsors this contest by giving away DHEDGE tokens!
You won nothing? Maybe next week you will have better luck...
---
Want to try your luck too? Just read the rules and… start nominating!
The rules
All winners of @melinda010100's Shadow hunter contest are automatically nominated for this contest.
Anyone can write a comment on this post where he/she nominates someone for this contest.
Preference goes out to photographers or artists but any talented user can be nominated.
You can't nominate yourself! (that would be too easy) 😉
The game is open to everybody who wants to participate. No re-hives or upvotes of this post are required (although they're are appreciated of course 😉)
As this is still a try-out, rules, prizes, frequency… are subject to change overtime… let's see if there is some interest first
The end of the nomination-period is at payout-time of this post… results will be posted 1 day later.
My human reserves the right to refuse a nomination based on his own subjective standards. (Well, sorry, but in the end, he's the boss)
There is a maximum of 1 nomination per participant...
In the unlikely event something should not be clear... that's what the comments are for!
The Prizes
All names will be put on a list and 3 winners will be selected after randomizing that list on https://www.random.org/lists/.
The number 1 will have all his posts re-hived and upvoted for one week. He or she will also get 20 DHEDGE in hive-engine.
The number 2 will have all his posts re-hived and upvoted for one week and 10 DHEDGE.
The number 3 will have all his posts re-hived for one week and 5 DHEDGE.
In case 1 of the 3 is a nominated account, the one who nominated him will also get 1 DHEDGE
*If you win…make the most out of my upvotes and don't forget tu use the tag #archon in your posts…
And now it's up to you... I'm waiting for your nominations!!!
And don't forget…
KEEP on HIVING!
---
... you will probably have noticed that I am a fairly active bot and often I don't have time to answer all the comments you leave behind ... sorry about that.
However, if you want to speak to me urgently, there are a few places where I can be found quite often: The Archon/Upfundme discord server and the caveman server, uh, sorry, the mancave 😉
Click below to join me there, or leave me a PM ... I check it daily. And who knows ... maybe you will even meet my human there ... but then I'm not there of course 😉


---

PS: My friend @sandymeyer created this nice "delegate-bar" in case you want to support this account. All HP that this account earns through curating is shared among the delegators.


50 HP|100 HP|250 HP|500 HP|750 HP|1000 HP|2000 HP|5000 HP|10000 HP

---
If you enjoy my upvotes, don't forget to pay my delegators a little visit to show your appreciation…
Right now, they are :
@amico.sports
@bengy
@branbello
@deerjay
@femcy-willy
@globetrottergcc
@jamerussell
@jeanlucsr
@johannpiber
@justclickindiva
@kemmyb
@ksteem
@melinda010100
@obscurity
@quinnertronics
@redheadpei
@sayago
@silversaver888
@simplegame
@thekittygirl
@thunkgaria
@tobywalter
@tommyl33
@traciyork
@troynamps
@wesphilbin

---
---