Well, I did it…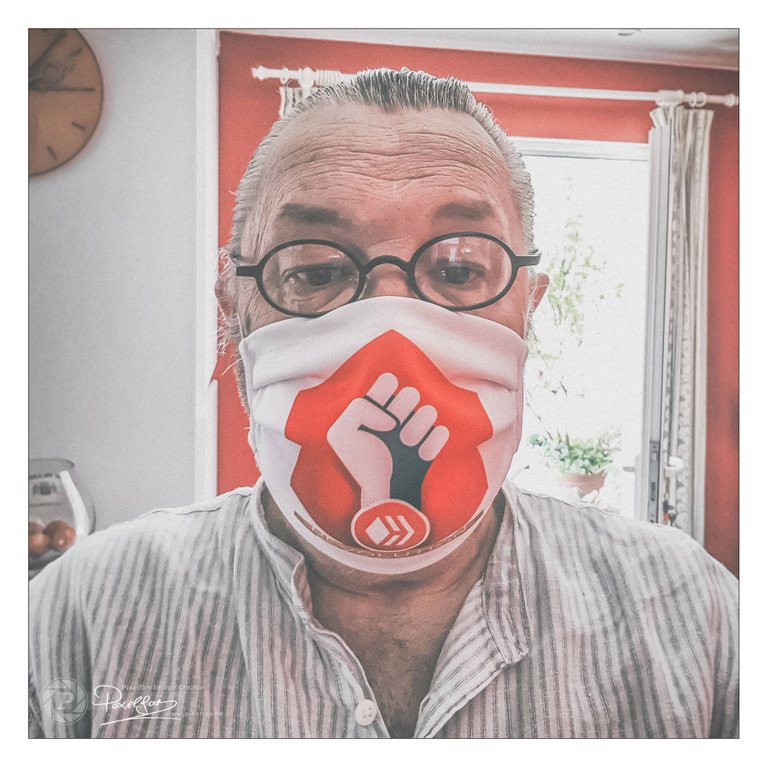 I'm not normally a selfie fan, but yes, exceptions confirm the rule...
My package finally arrived yesterday, so now I have to show my last purchase to you all...
Just a pity that the corona virus is now gone...
However, I can still use it to rob a bank! Hopefully they take me seriously ... Not like my wife ... She asked me yesterday if I had joined the communist party 😊
Anyway, if you are also communist or socialist, or just want to contribute to the Hive movement, be sure to take a look at the shop: https://shop.spreadshirt.com/hivebuzz/all
And don't worry, you can also just buy a t-shirt or coffee mug...
I myself still doubt whether I will give our dog a bandana...
---
You liked this post?
Right you are 😉
Just follow me here to make sure you don't miss any new work. As you can see below, you will be in good company... my 3 skinny friends are waiting for you 😉


BTW: I will not ask you to upvote my posts… deep down inside you know you have to 😉
Curious to see my other work?
Although I spend most of my time here, you can also find me in other places… just take your pick…






---
---