Vaccovid Selfie…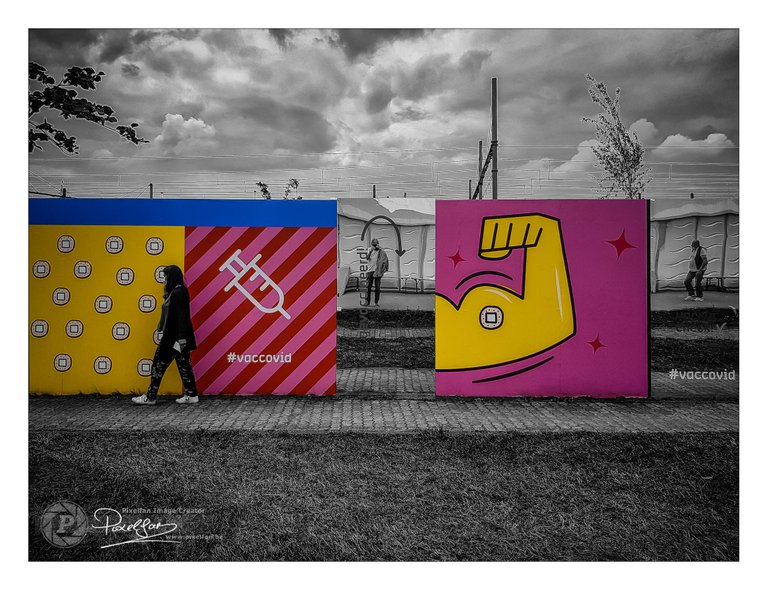 ---
It's done!
Today I had my second pfizer shot...and still no side effects, which is a shame.
After my first shot, a third arm started to grow on my chest, which came in handy as a photographer. When you have such a heavy camera like me, an additional arm comes in handy. I was able to leave my tripod at home for 3 weeks!
But then...it just fell off.
So today I was really hoping that an arm would grow back. Especially because it would then be very useful to take this selfie at the vaccination center.
They have worked so hard to build all this selfie infrastructure... all those people who have already taken a picture here with their keys or cell phone stuck to their arm, people with 3 or more arms or legs, spontaneously growing hair ...
But alas...for me nothing at all. I quickly took this selfie with my phone, but you can see for yourself that it was not a great success with only 2 arms...
Hopefully there will be another delayed response... I will definitely keep you posted 😉
---
You liked this post?
Right you are 😉
Just follow me here to make sure you don't miss any new work. As you can see below, you will be in good company... my 3 skinny friends are waiting for you 😉


BTW: I will not ask you to upvote my posts… deep down inside you know you have to 😉
Curious to see my other work?
Although I spend most of my time here, you can also find me in other places… just take your pick…






---
---