Sometimes it's frustrating ...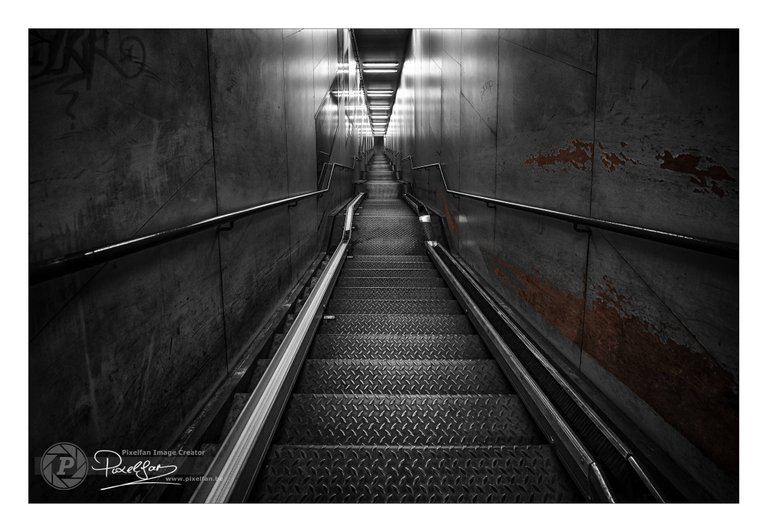 ---
Luckily for me, some cyclists who didn't have much experience with stairs have passed here before ... the pedals have left the necessary marks on the wall ... perfect for a bit of color 😁
And yes, cyclists ... this is the stairs next to the elevator that I posted in recent days. Those who do not trust the elevator have this as an alternative ... On the left those who go up, on the right those who go down. You can see the difference in the brush-brake system at the steps ...
But to be honest, now that I've seen this, I'm going to take the elevator anyway 😉
---
You liked this post?
Right you are 😉
Just follow me here to make sure you don't miss any new work. As you can see below, you will be in good company... my 3 skinny friends are waiting for you 😉


BTW: I will not ask you to upvote my posts… deep down inside you know you have to 😉
Curious to see my other work?
Although I spend most of my time here, you can also find me in other places… just take your pick…






---
---