Some abstract painting, ...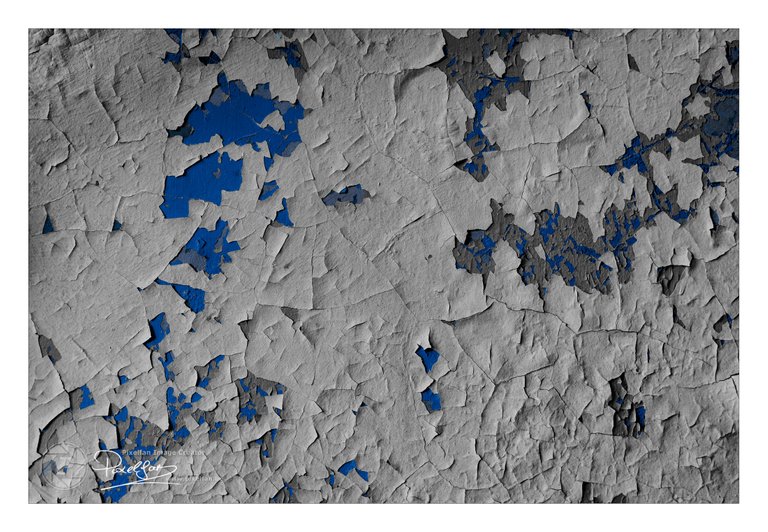 ---
I'm not a painter, but that doesn't mean I can't do something with paint...
And voila, the result! Nice huh 😉
What? Don't like old paint?
At least I still think it's beautiful. I'm not saying that I would decorate my living room like that, but I always think decay has something special.
Take this wall for example. I see all kinds of things in it. The history of the building, the different fashion colors over time ...
Okay, the latter is a bit difficult with a black and white photo ... but just believe me. 😁
But I also see something else in it. You have to have some imagination for it, but once you have the right mindset, you cannot miss it ...
What do I see in it? I'm not going to reveal it, but I will give a hint ...
"I live at the top left, right next to the largest lake, where the water is very deep and dark blue ..." 😉😂
---
You liked this post?
Right you are 😉
Just follow me here to make sure you don't miss any new work. As you can see below, you will be in good company... my 3 skinny friends are waiting for you 😉


BTW: I will not ask you to upvote my posts… deep down inside you know you have to 😉
Curious to see my other work?
Although I spend most of my time here, you can also find me in other places… just take your pick…






---
---