It doesn't stop!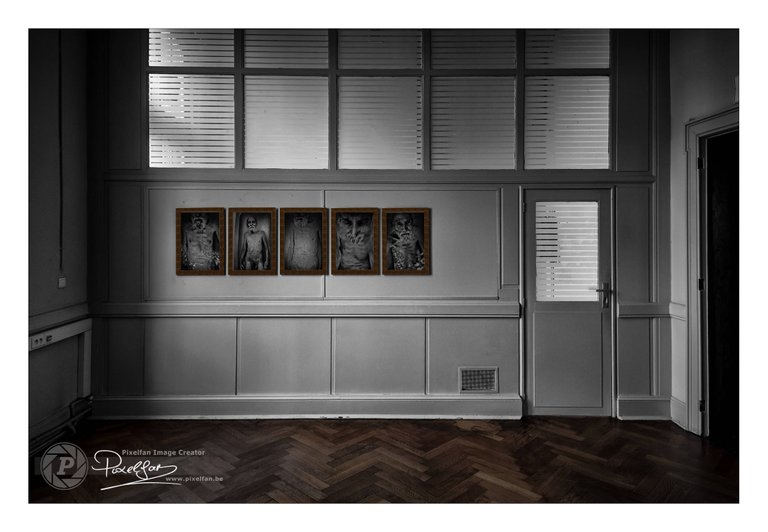 ---
In my previous post, you remember my latest post... I know, it's more than a month ago, but I'm still very busy and even completely missed the HF 🤪, anyway, in my latest post I really thought the atrocities I discovered in this building were over.
When I saw that beautifully maintained desk, I thought the environment would be of a slightly higher level. And so the "residents" too ...
And then I came across this!
Yes, yes, it is nicely maintained ... but did you see what they have on the wall? Photos of their previous victims!
I think I just found the chief executioner's office... and he seems to be proud of his work 😱
---
You liked this post?
Right you are 😉
Just follow me here to make sure you don't miss any new work. As you can see below, you will be in good company... my 3 skinny friends are waiting for you 😉


BTW: I will not ask you to upvote my posts… deep down inside you know you have to 😉
Curious to see my other work?
Although I spend most of my time here, you can also find me in other places… just take your pick…






---
---