He's back!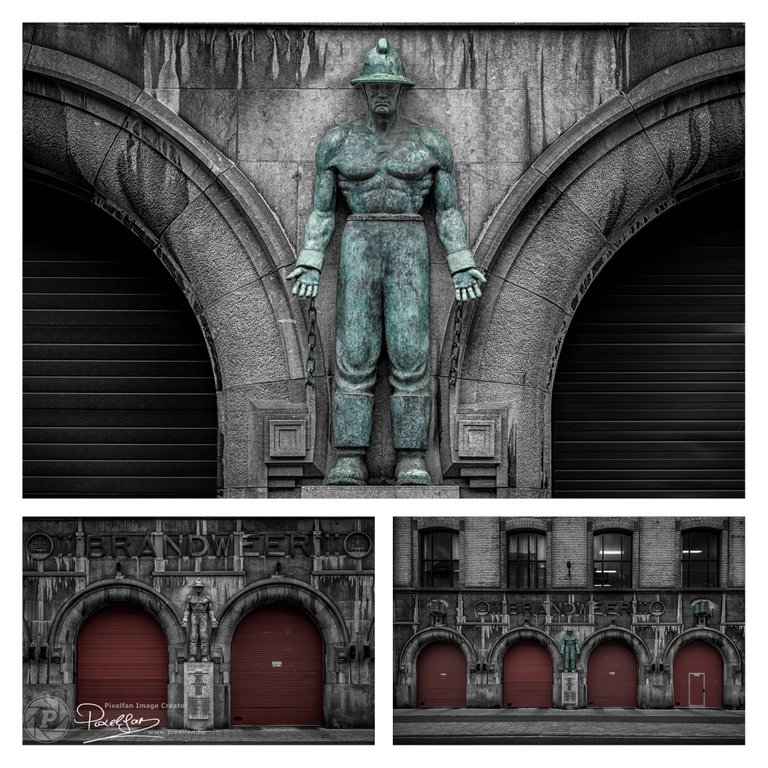 ---
You will indeed recognize a few photos here, but the whole composition is actually an idea of a friend. He spoke of a series of 3 (I only had 2 at the time) with the names "antwerp man", "the door" and "the station" ...
I actually thought that was a great idea and so I made "the doors" ... and edited together with the 2 others as a kind of triptych ...
Maybe in time I will also print them separately on quality paper and frame them, but I also like this "construction"... perfect for Instagram also... (if I don't forget next time I get there) 😉
What do you think? Should I print it like this, or as separate pictures with the same size?
---
You liked this post?
Right you are 😉
Just follow me here to make sure you don't miss any new work. As you can see below, you will be in good company... my 3 skinny friends are waiting for you 😉


BTW: I will not ask you to upvote my posts… deep down inside you know you have to 😉
Curious to see my other work?
Although I spend most of my time here, you can also find me in other places… just take your pick…






---
---