Walking Adventures #2: Expectation vs Reality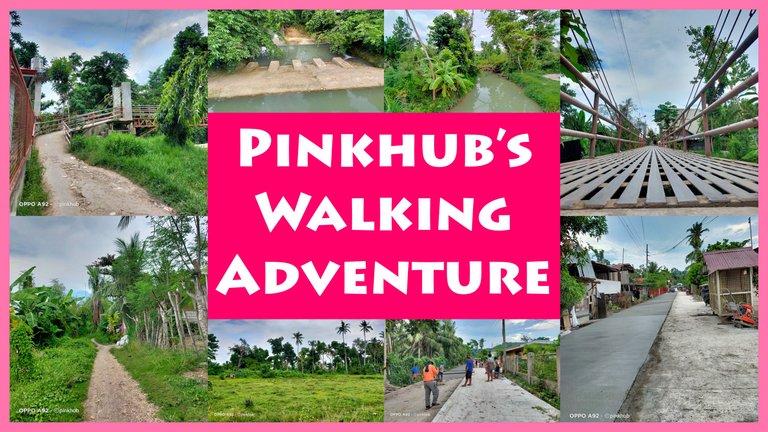 ---
Hello everyone! How was your day today? Well mine was kinda uhhh. It's because I went for a walk today expecting something wonderful but turned out to be subpar. Still I had my walk and I don't want to waste it.
The place that I went to today is a Sitio of my Baranggay called "Sitio Kapusuan". I used to go a lot here when I was a kid. It has been quite a while since I have been to the place, probably around 15 to 18 years already, and I was stunned by the changes. I guess many thinks could happen around those years.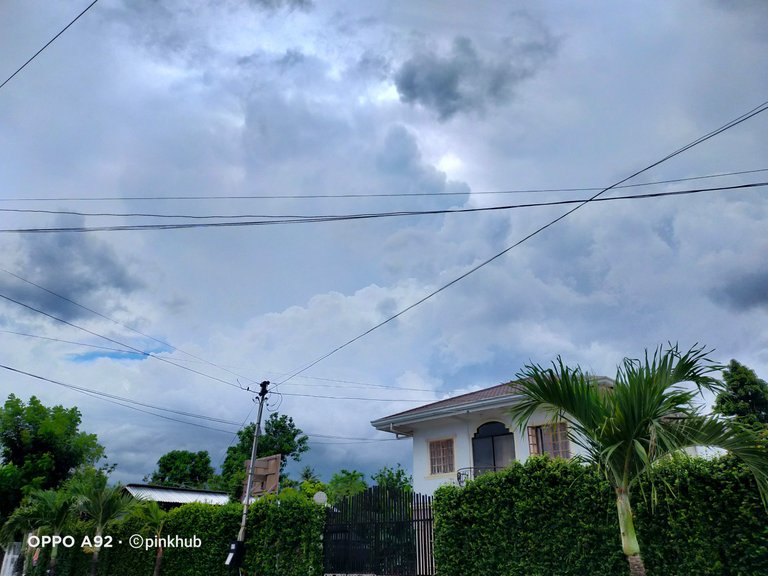 I started my walk around 1:15 PM in the afternoon and you can immediately notice, that it wasn't a sunny day. In fact I was expecting it to rain, I wanted to cancel out my walk but I felt like I really had to and so I continued on my path to ruin.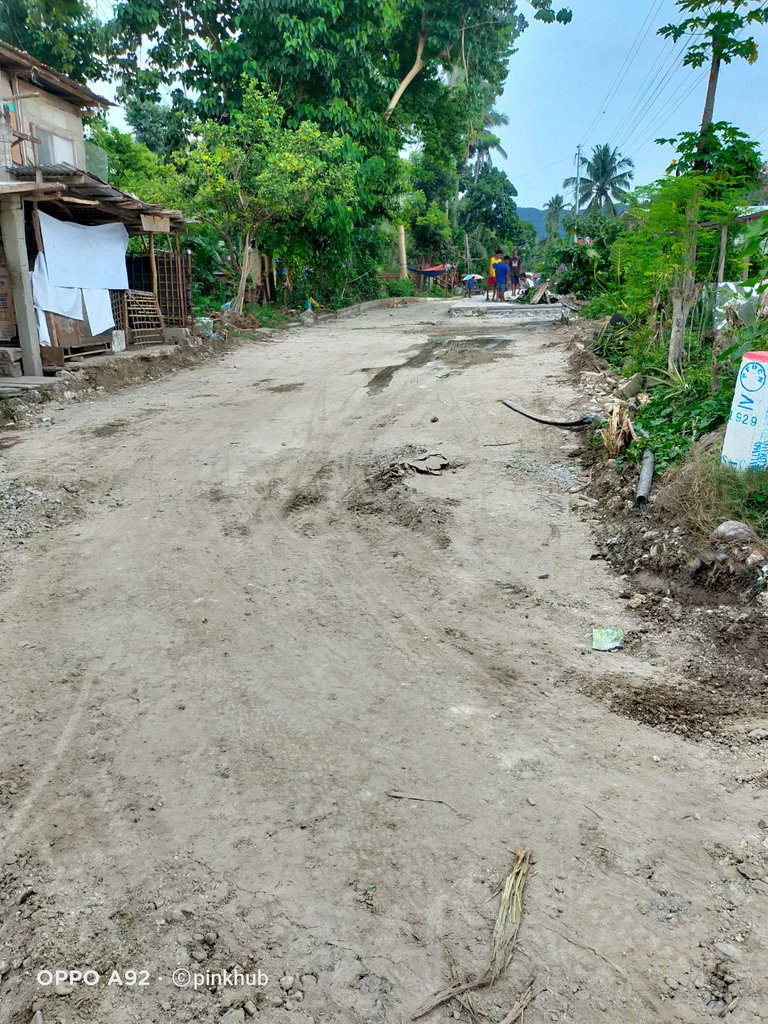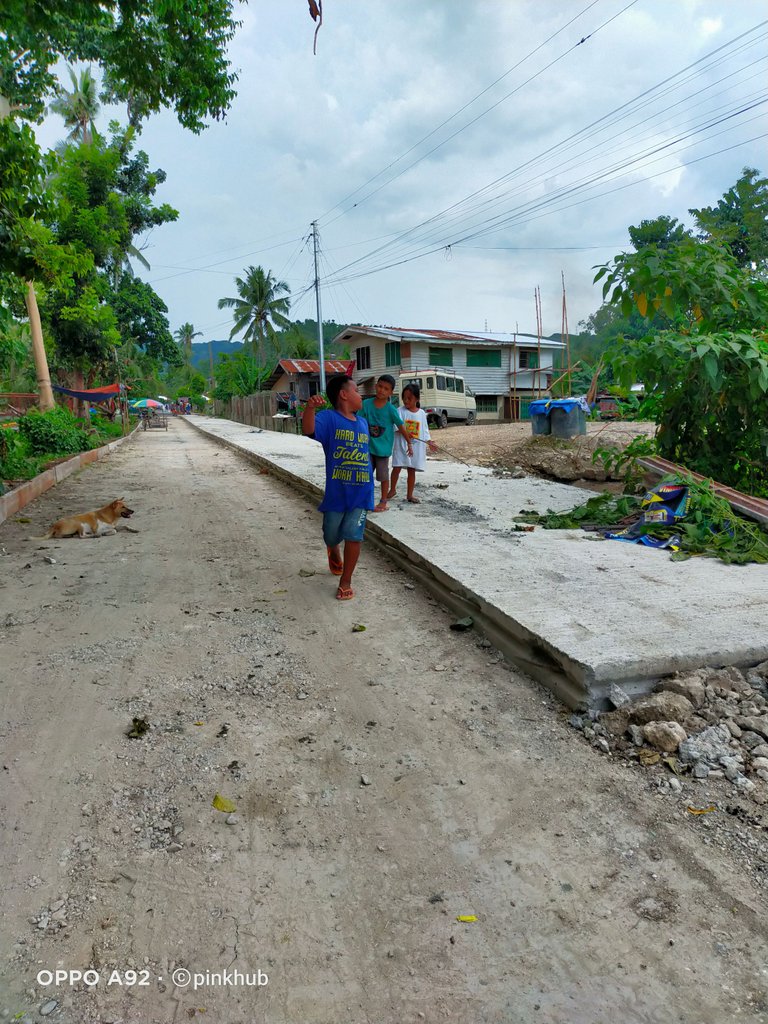 When I got to the entrance to Sitio Kapusuan I was immediately greeted by dust. I didn't know that our local government was fixing the old road around here. Which honestly is quite a surprise to say the least. People always complain that our roads here were crap. I'm just curious that out of all the broken roads near our public market and to the highway why the heck did they choose to fix this part. Not many big cars and trucks go through here compared to the other broken roads that's why I'm curious. Anyways that's just my opinion and not like it matters or they will ever listen.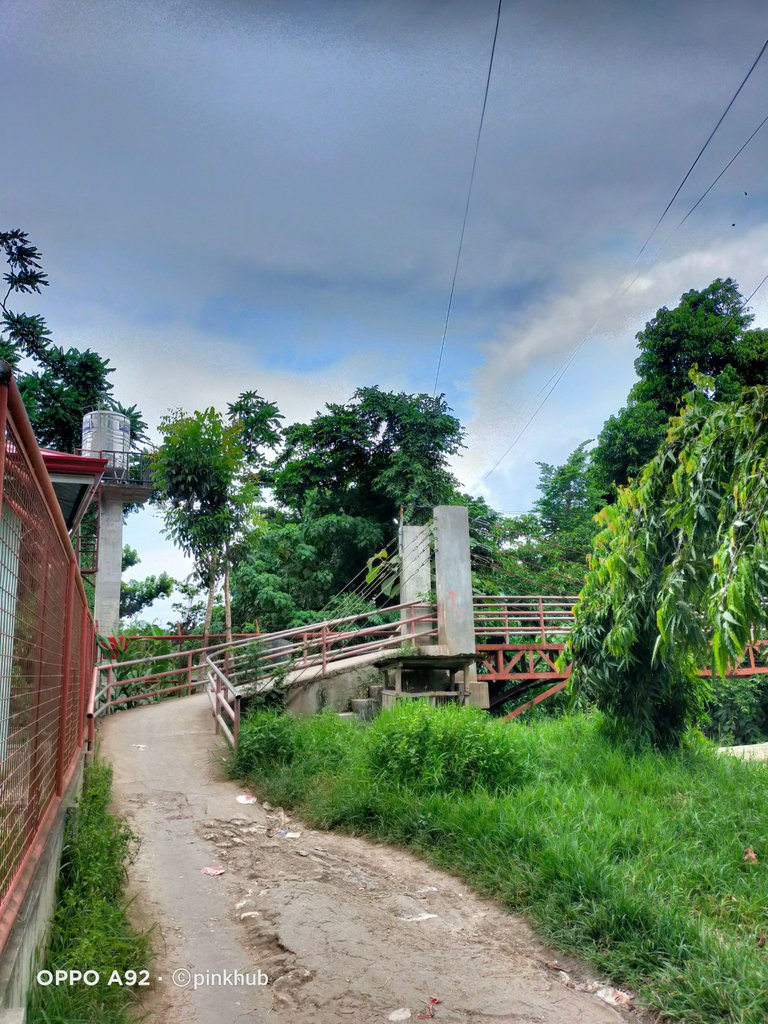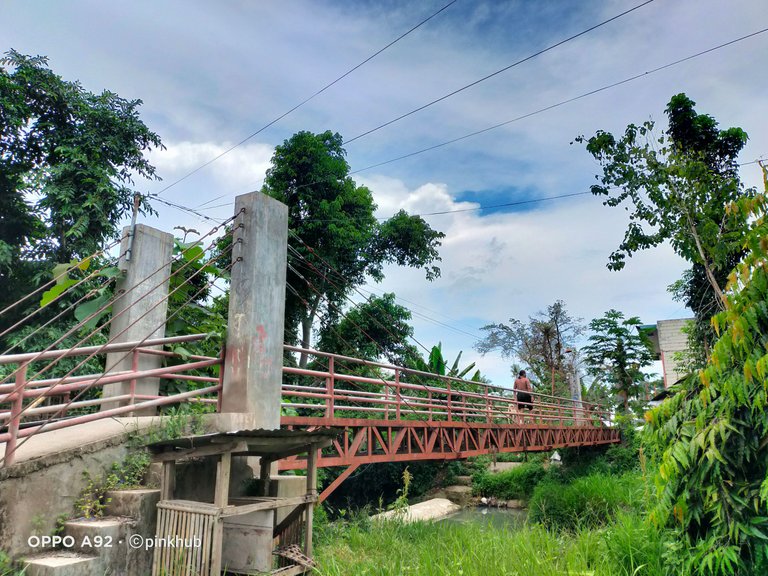 My next stop is this bridge right here. I couldn't really help myself to take a photo of it in the lowest possible angle.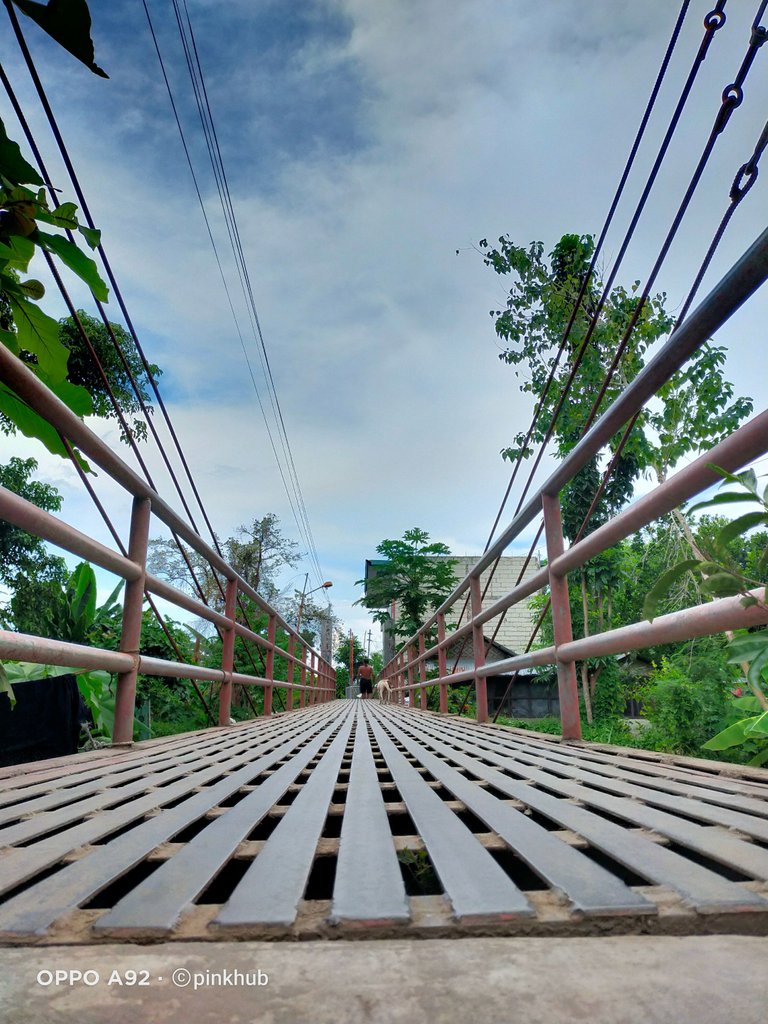 I'm happy I did coz it turned out great. It would have been better if people were crossing when I did but I doubt they would just gladly be a model of someone they don't know. I would most likely get killed if I do 🤣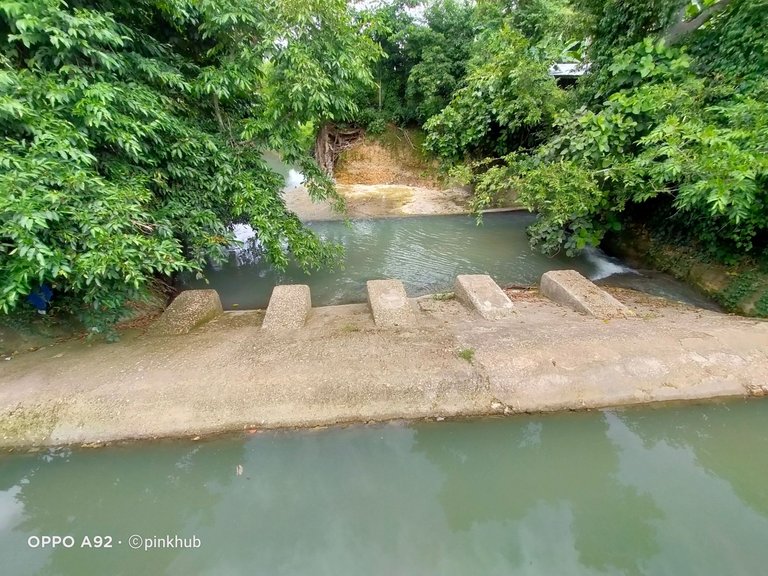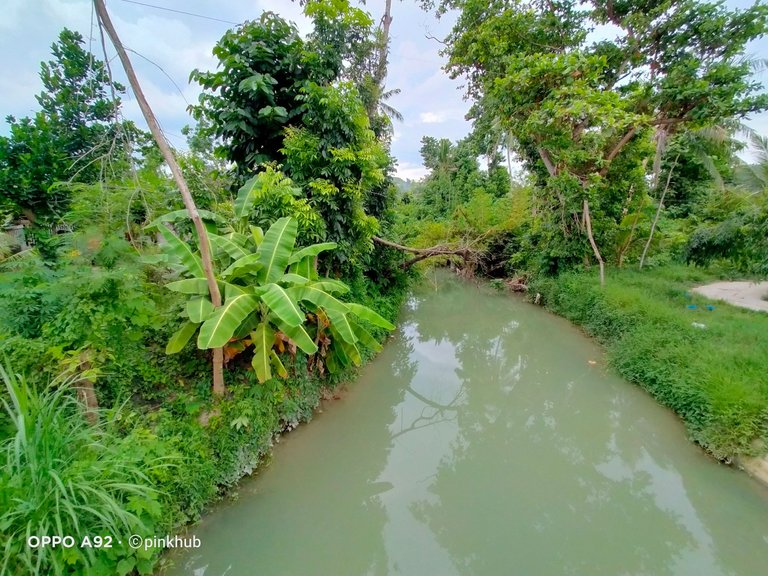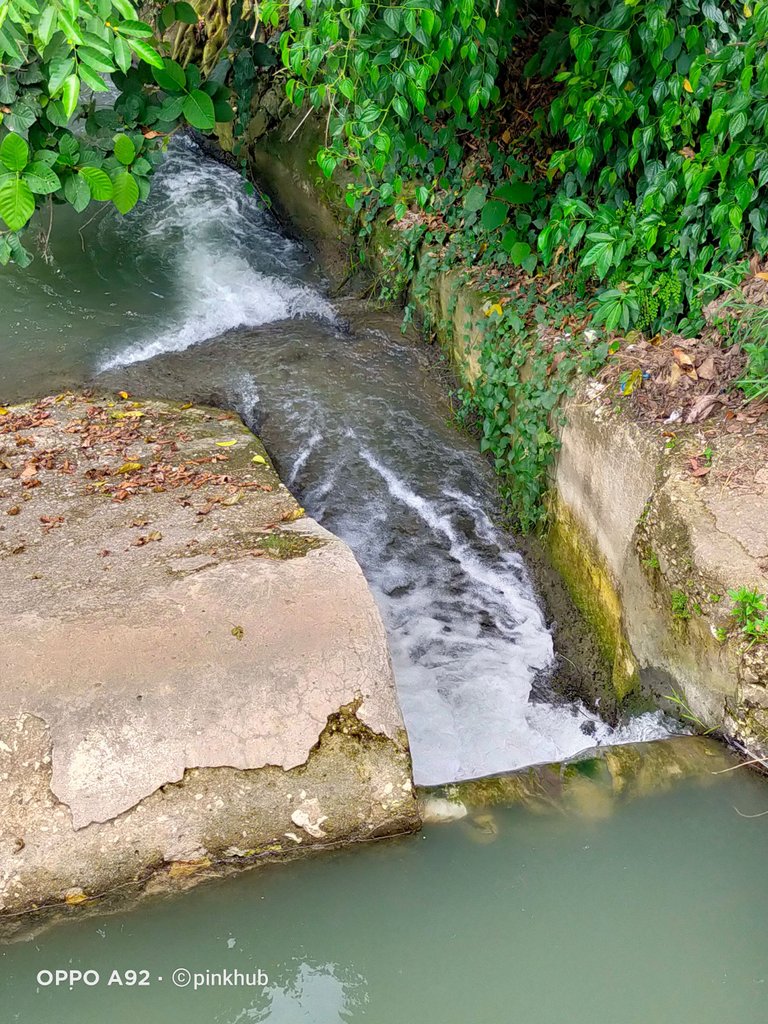 This river/mini dam was so clean a long time ago. I remembered when I was still a kid, I used to swim here with my friends. The water here was so clean that I could drink it right away without boiling.
Look at it now, I doubt the water here can even be used for washing clothes. It is quite dirty right now and I know the reason why. It's because of the people living here. A long time ago there was not as many houses here and this part of the river used to be a dense forest. It's just sad how people destroy their surroundings and nature.
I continued my way forward and came across this wide field right here. There used to be a lot of trees here but I guess the people have cut it down. I can even hear the sound of chainsaws cutting a tree as I was walking here.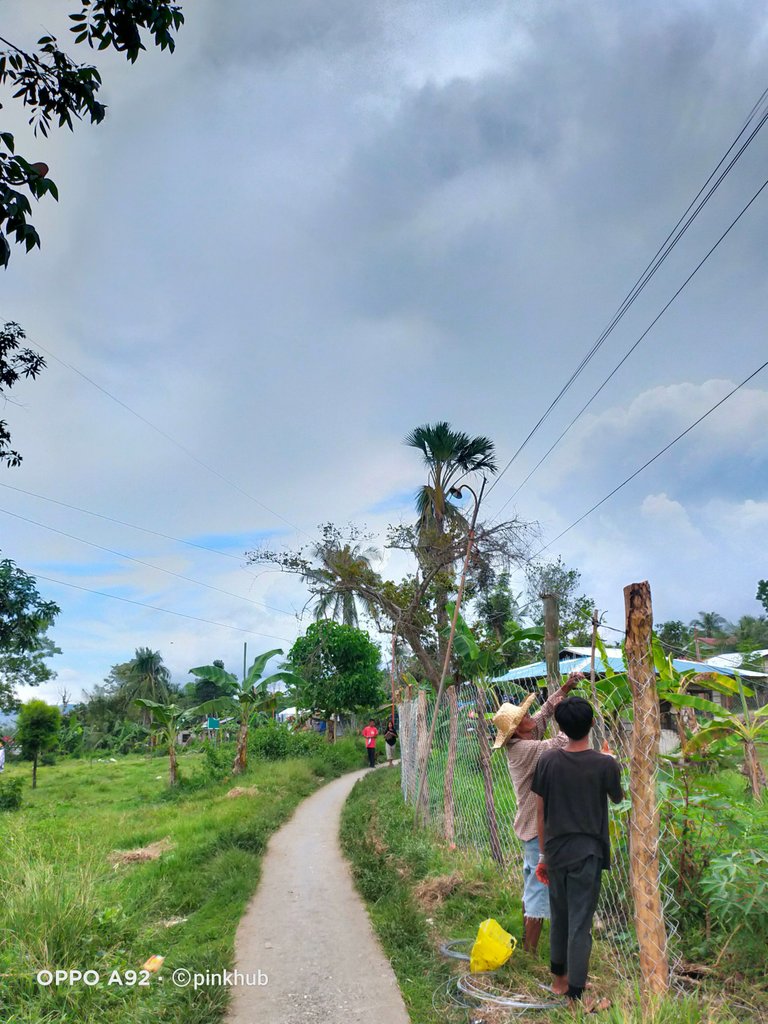 I saw these father and son making a fence for their banana fields. Theft is very common in our town, especially for fruits and vegetables which is why it's understandable why they would like to fence their farmland.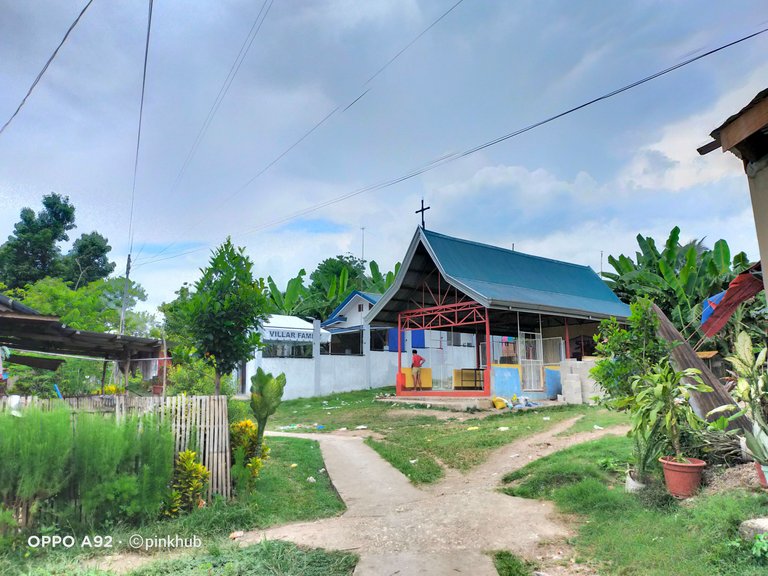 I even saw a chapel here wow. It's definitely new judging by the materials. It doesn't look worn out and no damage from the Super Typhoon Rai (Odette). I'm just surprised by the number of houses in here already and it seems to me the number of houses are growing.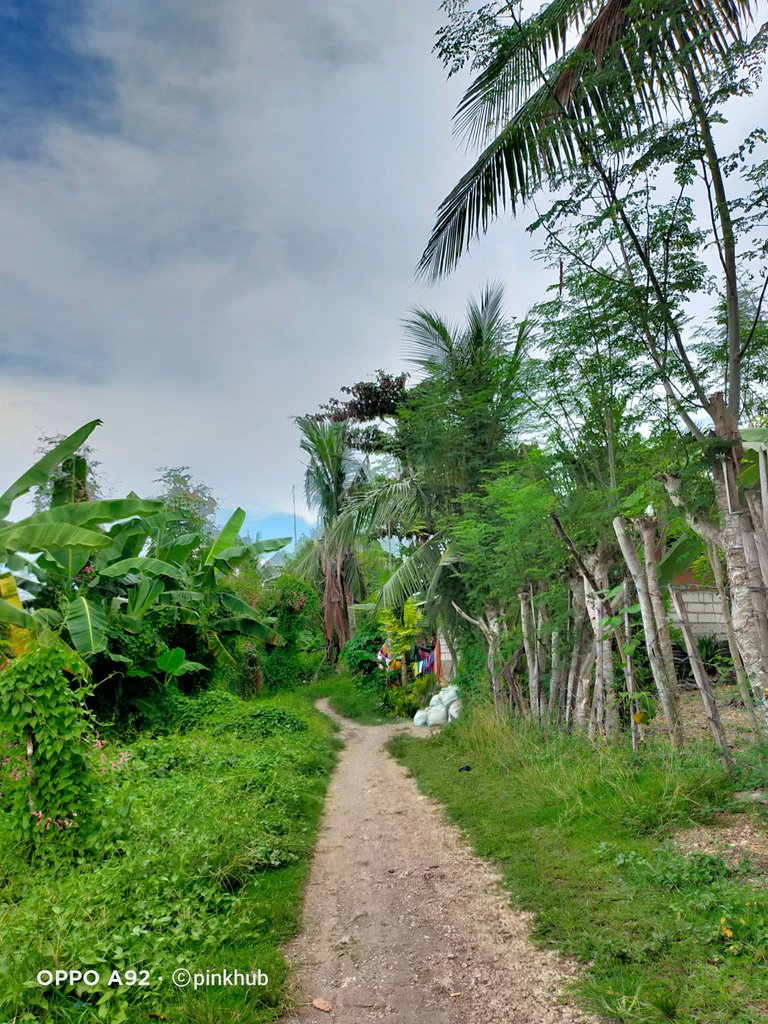 I continued straight forward and I hit a dead end after walking a couple of minutes.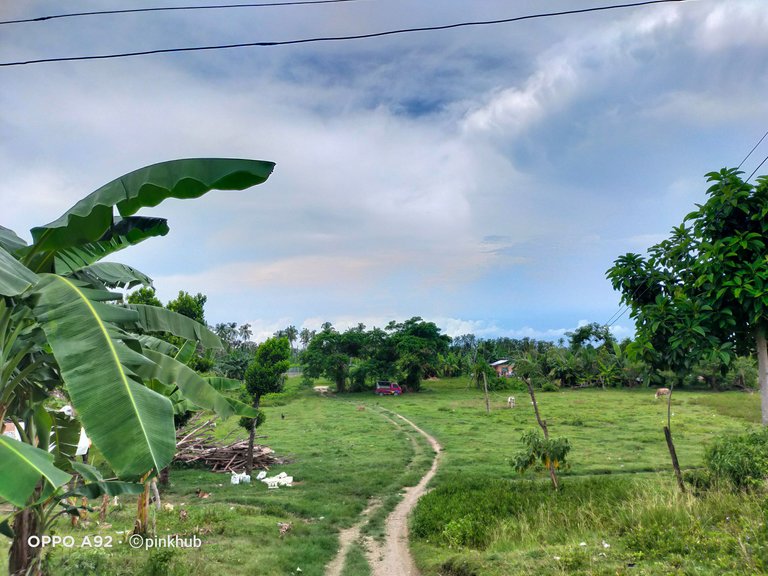 I saw this road right here and was tempted to go this way. I'm pretty sure this little road right here will lead me to the highway as I can see cars passing by from afar. I didn't continue going this path coz I saw a lot of dogs playing around in the distance near the road. I really don't want to be dog food and so I just went back.
It's fun that the people who saw me walking had a curious look in their eyes. I couldn't take a picture of them of course unless I want to be beaten half to death 😂. It's quite rare for someone in our town just walking off to somewhere and I walked right pass them like I don't have any care in the world.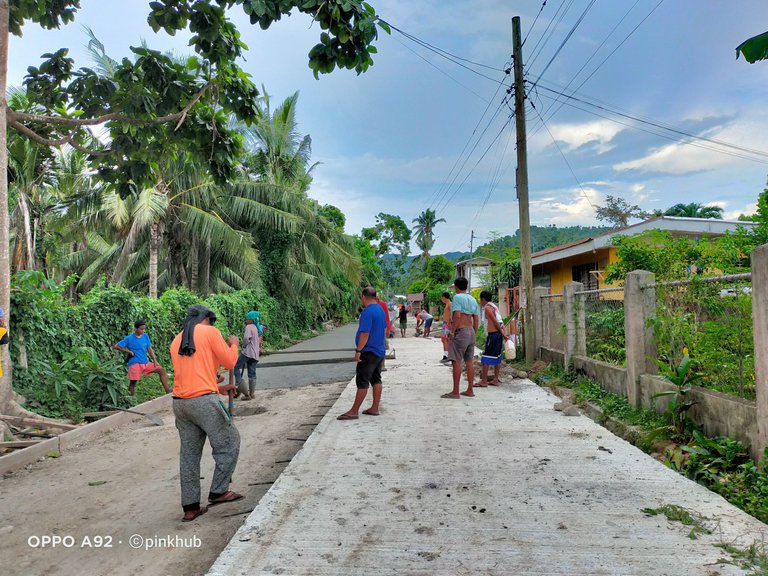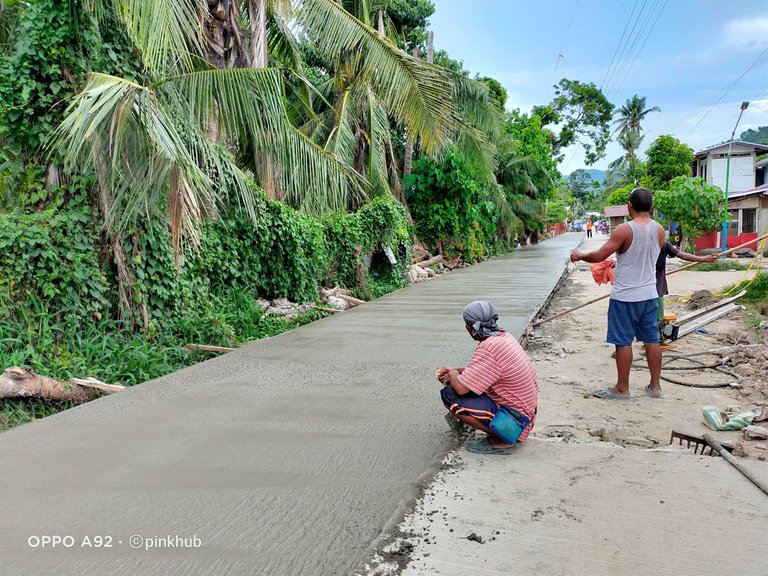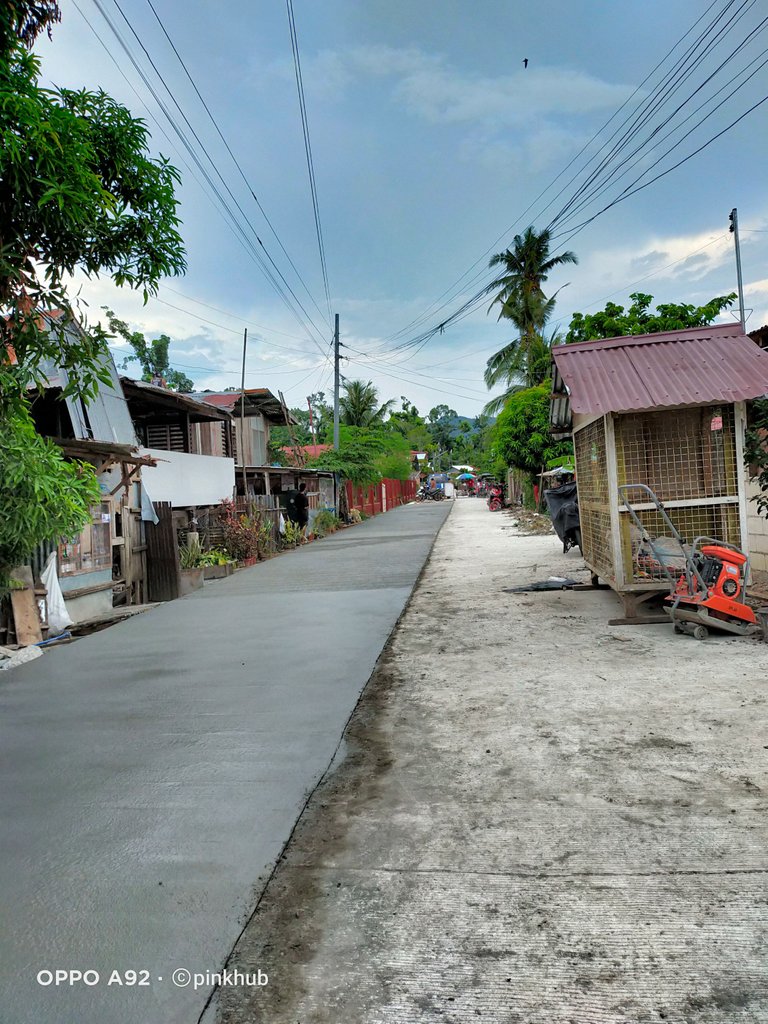 I went back to the main road and followed the newly constructed/fixed road. I saw the workers doing the road and I just walked past them. The people here are really lucky lol. I will walk by here again when all of the road is finished coz it's better to walk in a newly made road than our common broken roads 😁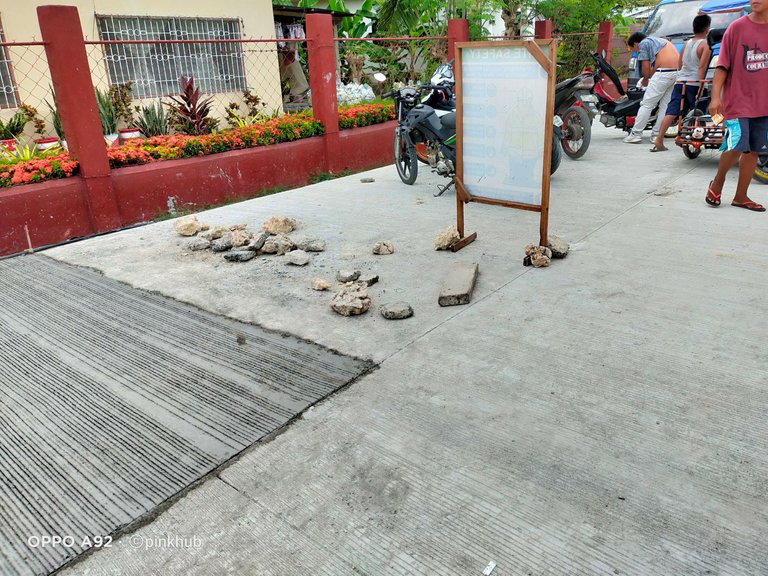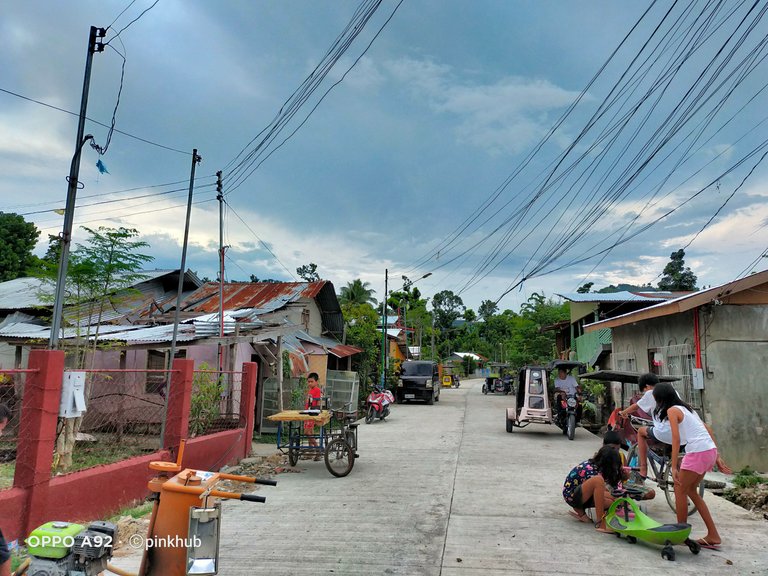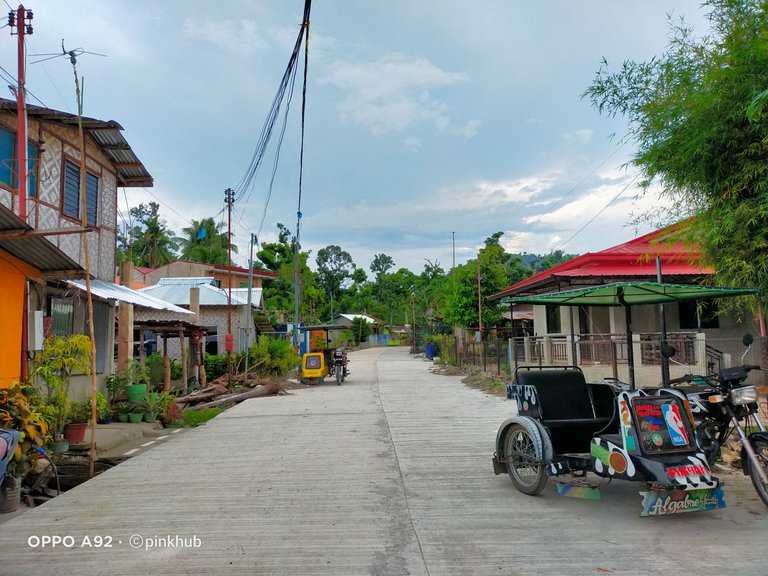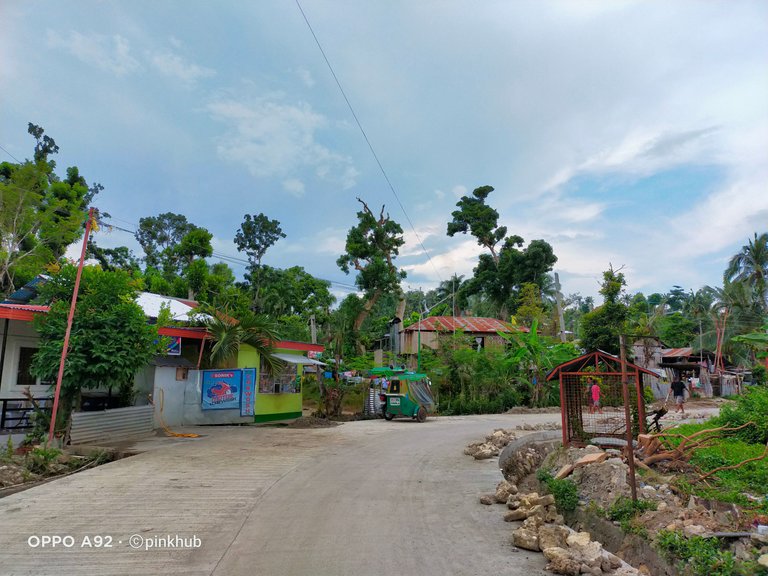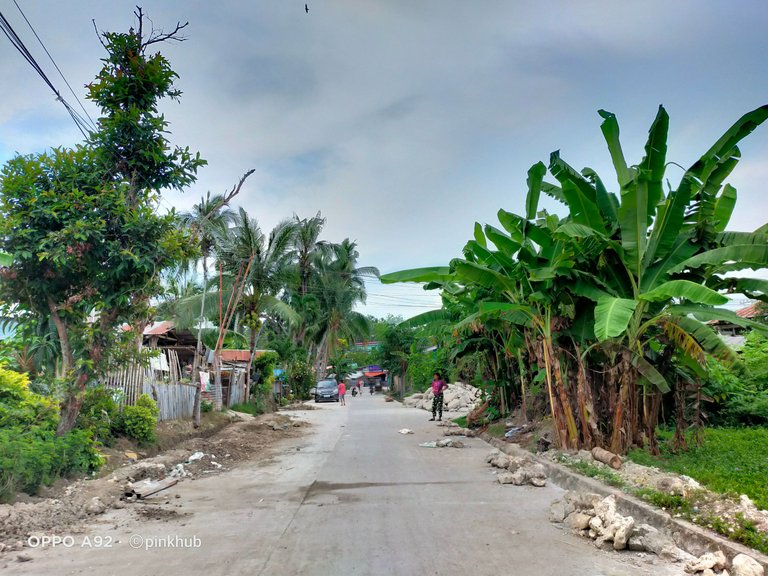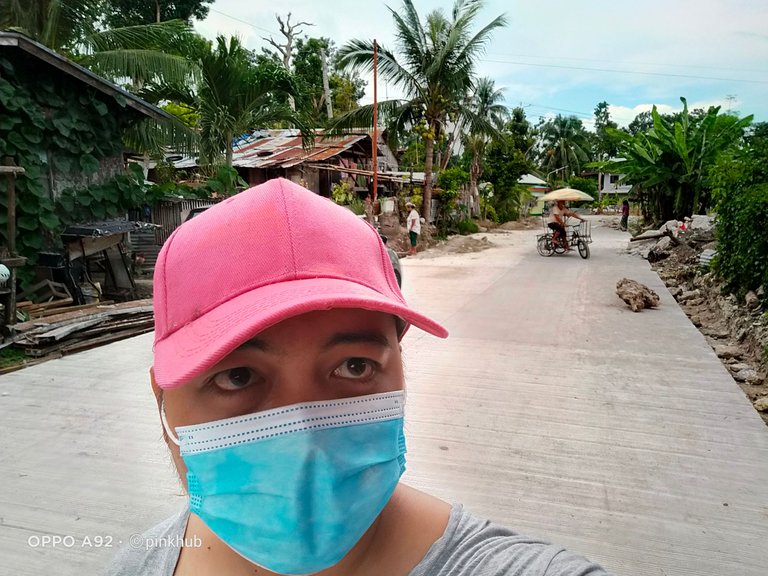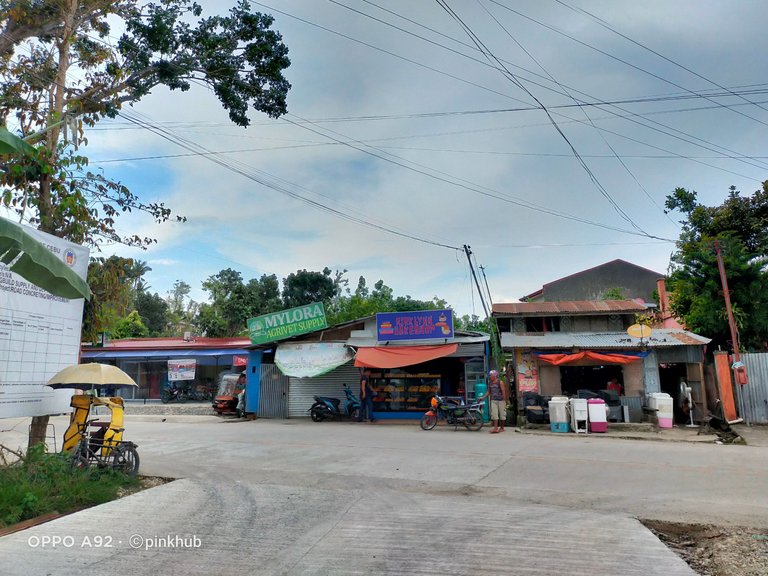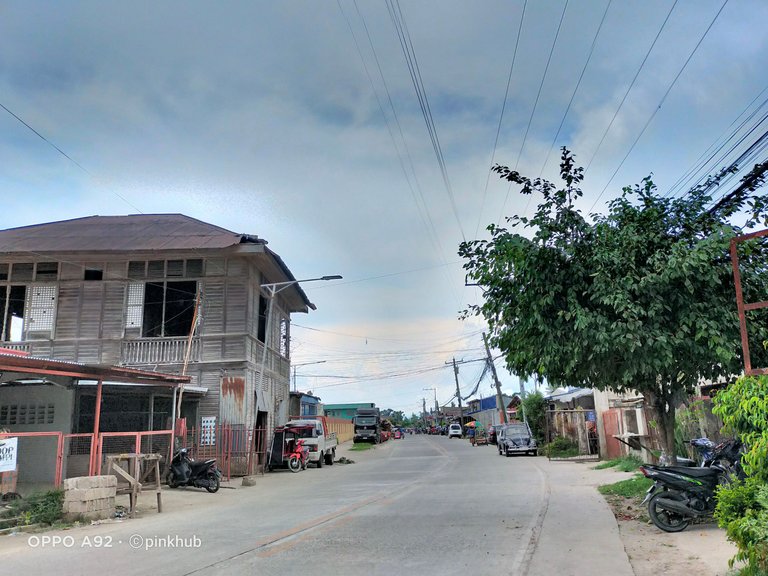 I finally arrived at the start of the fixed road and from here I will turn right to go to our public market.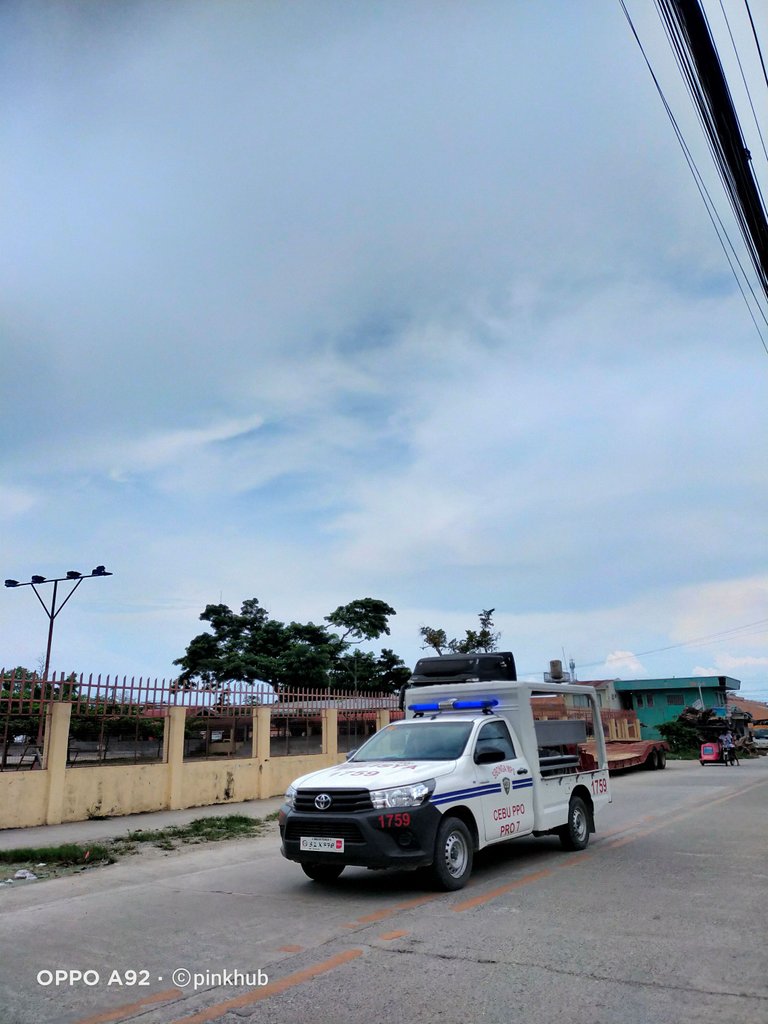 The public market is my final stop for the day. I started here and ended up here also.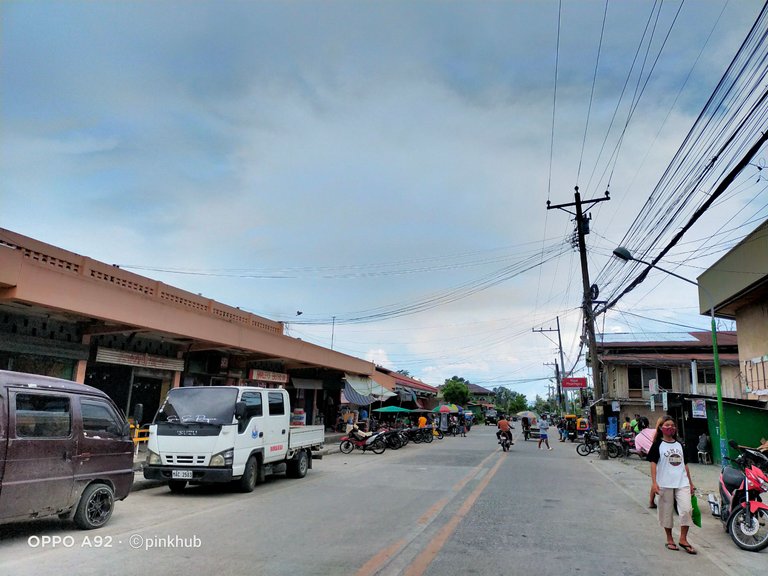 As you can see from my photos, it wasn't really that nice or exciting wasn't it? That is why I said from the beginning that my walking experience was subpar. I mean I did walk in a place were there were a lot of plants and trees but I didn't remember it to be so bland. It used to be a beautiful forest a long time ago but now it's so plainly boring.
Anyways that concludes my Wednesday Walk. If you have read it all the way down here then thank you. I would really appreciate some comments if you have some but if you don't then that's fine too.
Thank you for reading my humble blog! Until tomorrow or next time. Cheers!
---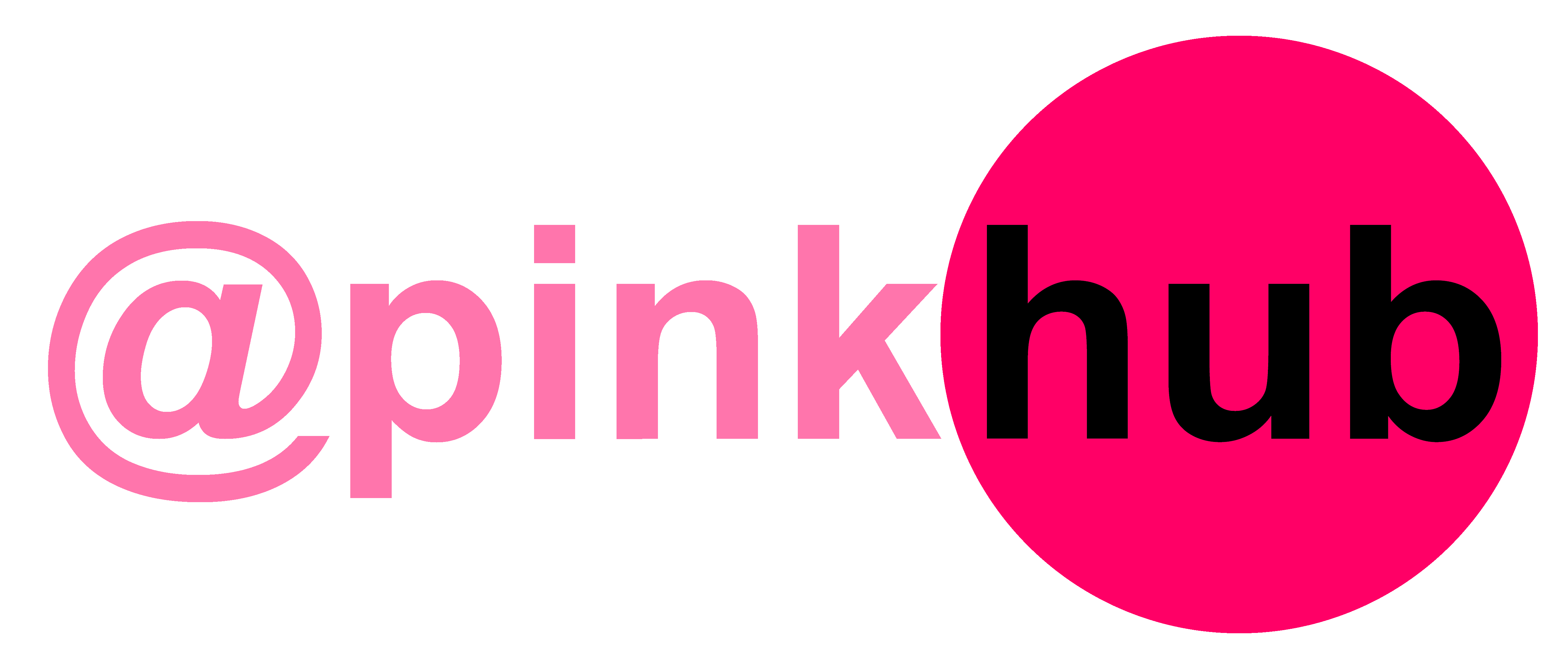 ---


This report was published via Actifit app (Android | iOS). Check out the original version here on actifit.io




08/06/2022

11469

---
---