Why it pays to be active on Hive and Leofinance, the proof!
Post and comment!
I checked my Hivestats once again, to see how I had been doing the last 30 days on this beautiful platform. And I must be honest, I was kind of surprised, in a very good way. The last 30 days were my best ever when it comes to rewards. I had over 300 Hive Power from posts and comments rewards, which is awesome. And there is only one reason for that: Activity!
It is plain simple, if you want to earn here, you either have to have a shitload of HP and rely on your curation rewards to get more. But the ones that don't have that shitload, have to be active to get bigger. And that is what I am doing. I post at least once every day. And not just a post, but a post where someone can find value in. That is important! And I comment, on post that I find interesting, and sometimes you get upvotes on that too. And you know every vote counts, even just a small upvote, you have to cherish every little progress you make on here.
And there is another factor, commenting on people's posts gets more followers, more followers get you more visibility, and more visibility gives you more upvotes. It is as simple as that and still it also important to comment with depth. Don't just spam in hope for upvotes, that does not work, and is plain annoying. It is better to comment a few times with value in your voice, than to comment 20 times with "good post". Read what other people write, value it, savour it, and get inspired by it!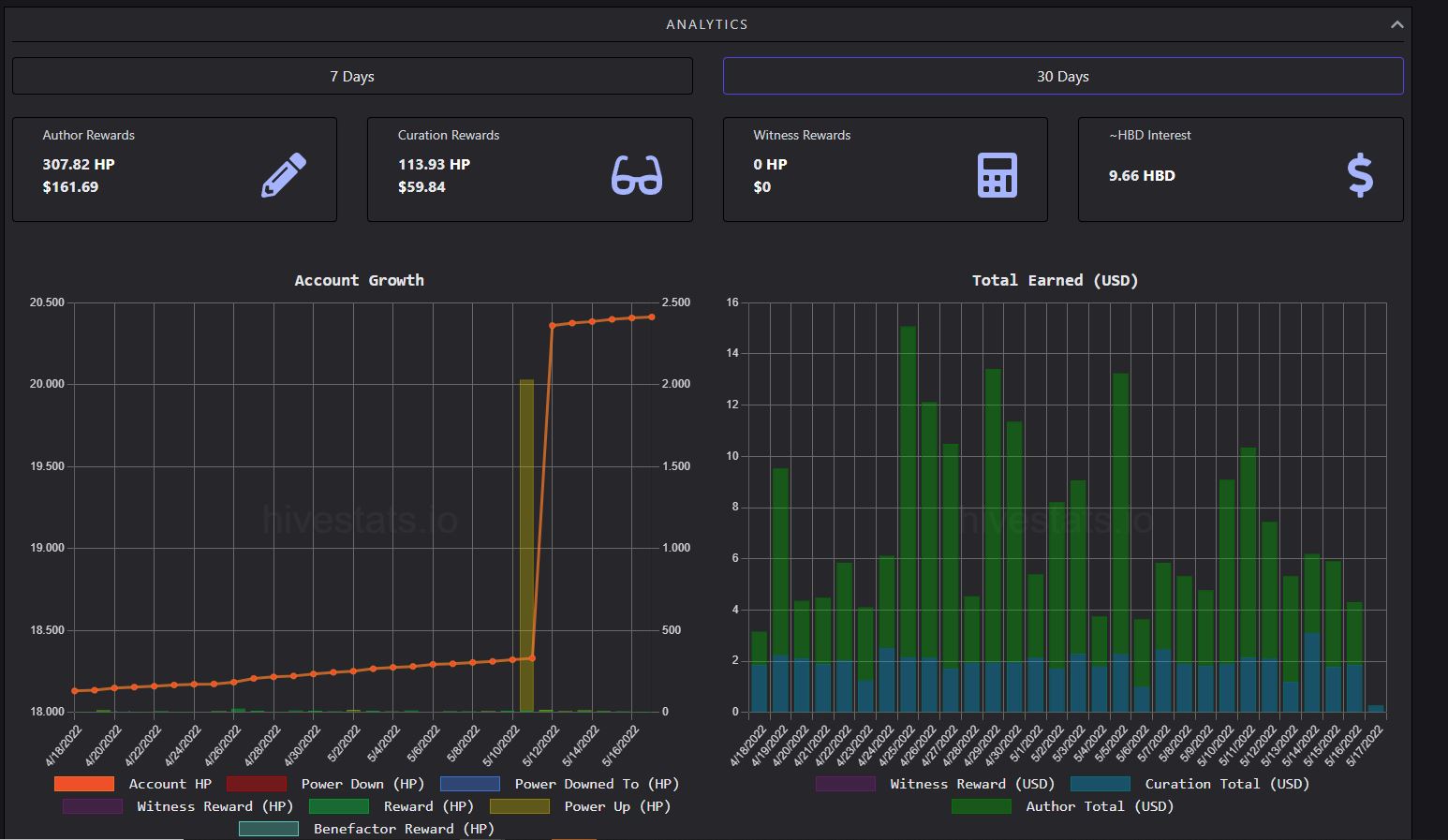 114 Hive Power from curation
My curation rewards are finally getting somewhere, 114 HP just from voting, is really nice. When you calculate that a fictive future price of 2.2 USD per Hive, that is 250 USD just to vote. Well, for me that is pretty awesome. And the fun part is, this will only grow bigger in the future. If that isn't a nice side effect, of this snowball Hive actually is.
Conclusion: Be active, you won't regret it, and your wallet won't either!
Sincerely,
Pele23
Posted Using LeoFinance Beta
---
---