Why I like Hive and Leo, the snowball effect!
Snowball getting bigger and bigger
Every week or so, I check Hivestats to see my progress on Hive. I recommend that to everybody who is on this platform, because it gives great insight on how your account is growing, and more importantly, it gives you drive and inspiration to go forward.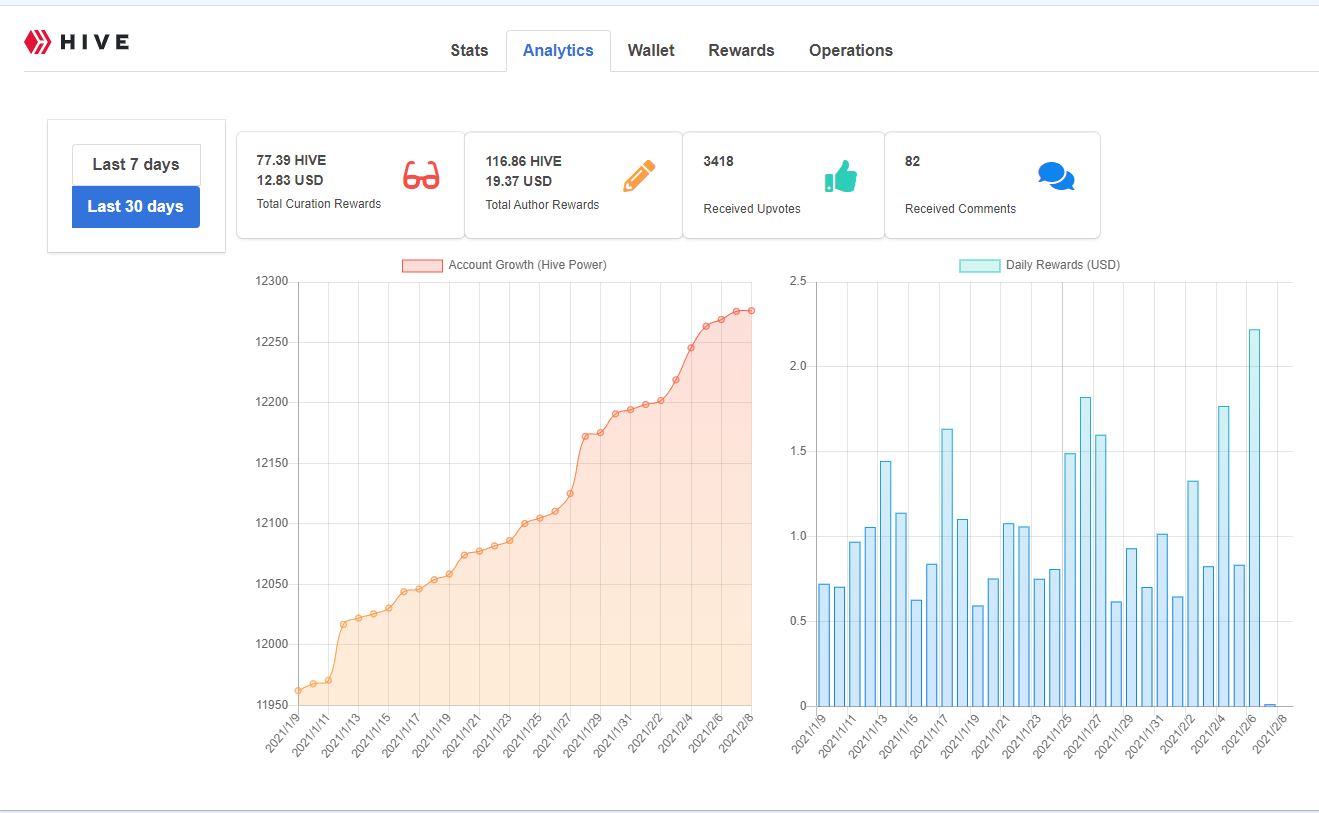 Today I checked my stats for the last 30 days, it shows that my Hive Power has grown organically with 314 HP in the last 30 days. Which is starting to get somewhere if you ask me. About 6 months ago, the average growth was only half of that. And the reason is off course, curation rewards getting bigger, having a bigger accounts, which attracts more and bigger upvotes, etc... It's a snowball, which once was only a small snowflake, that has turned into a nice rolling ball. Which is only getting bigger and bigger every single day. I am convinced that the growth of my account the next 30 days will once again be higher that it was the last 30 days. And so on...
It is a great incentive to keep on posting and curating on Hive, and it is completely unimportant what the value of one Hive is in USD, because I am in this for the long run. So, every Hive is staked, just like every Leo I earn through posting or curating is staked. Because this can only get better in the future.
Like someone said here on Leofinance last week, Hive is like a small Ethereum, and he was right. The possibilities are huge. You just have to let the snowball roll!
Sincerely,
Pele23
Posted Using LeoFinance Beta
---
---