What to think of the HBD pump?
A dollar worth more than a dollar
It is a concept that is really hard to grasp, but it is a fact, the Hive Backed Dollar is worth more than a Dollar. It even pumped to more than 3 USD worth yesterday. That is something we have seen in the Steemit day when SBD wore at some time worth more than 12 USD. But what to think about this? What does it mean? And why does it happen?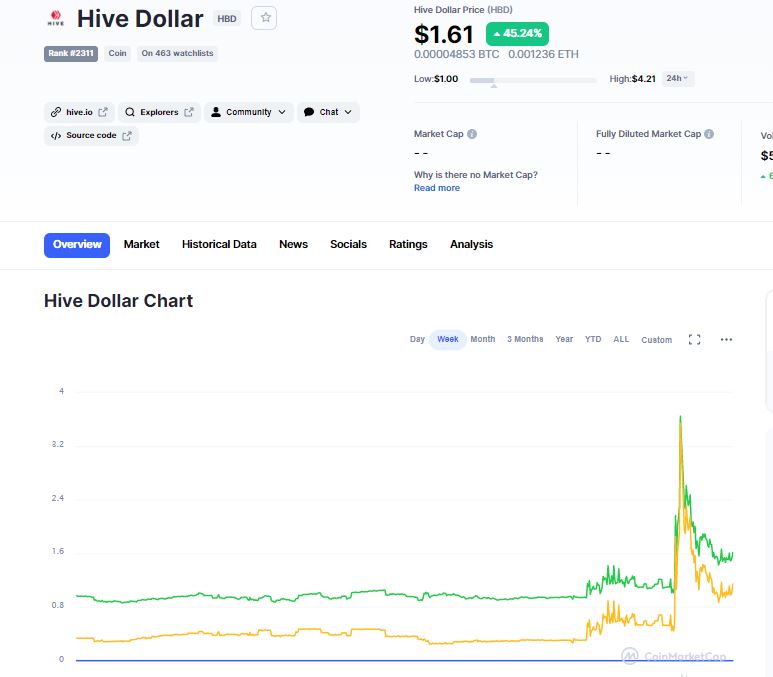 I honestly have no clue. I am kind of flabbergasted, there is no economic reason why this should be the case. And there is no reason why one should speculate on this too.
So for some weird reason people are pumping this, and they have no clue why... This is something that makes absolutely no sense. At least the Wallstreetbets guys have a plan. And a bigger intention, they want to hurt the hedge funds and shorters. But this?
The only thing I can advise is to exchange them for Hive Power, and take advantage of the higher price. Because this won't last forever, and it won't keep rising either!
Sincerely,
Pele23
Posted Using LeoFinance Beta
---
---