What is a fair pension?
Average of 1800 EUR per month
The average pension in Belgium is around 1800 EUR per month. But that average is pushed up by a small portion of ex-government workers that get an outrageous pension. Like this person in the picture of an article that was released today in a Belgian newspaper. He worked about 35 years for the ministry of finance, more specific the tax department. And receives 75 percent of his last net wages. A whopping 4222 EUR every month.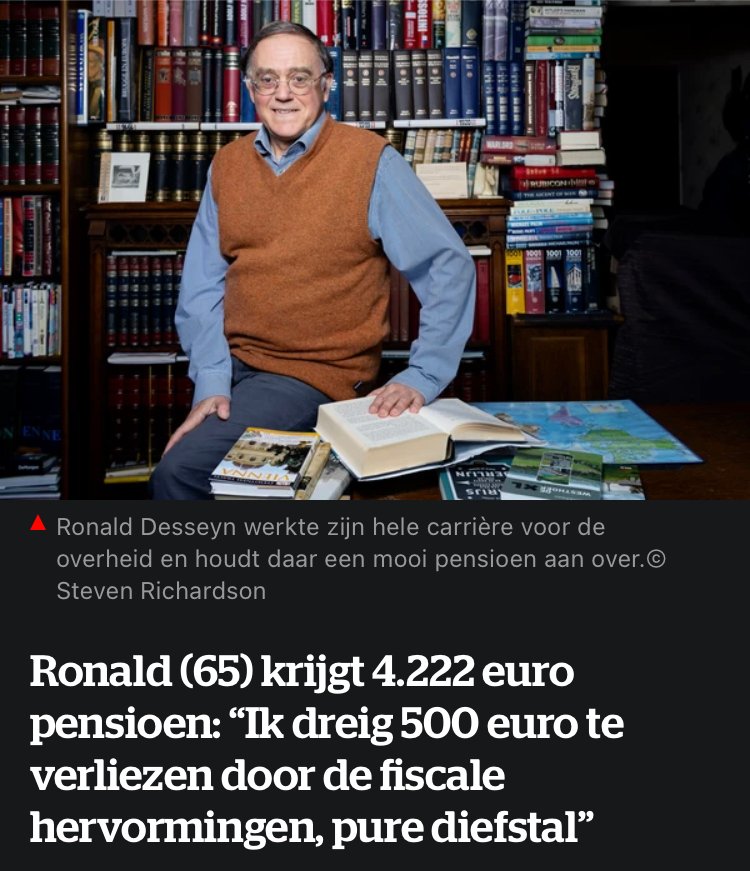 I am not going to judge if this person deserves this amount or not, but the discrepancy between this and people that didn't work for the state, but worked a full 45 years and only get 1500 EUR of pension.
There are millions of those in Belgium. And with that, we have the lowest average pension in the whole of Western Europe. Which is a sad deal for the country with the highest taxes in the world.
What is fair?
In my opinion, a pension of 2000 EUR for everyone that has 45 working years is the minimum. Especially if you pay over 50 % taxes on labour in your country.
But, fact is, we are far away from that, so saving for an additional pension is a must over here. If you don't, you will be living a very poor lifestyle in your older days…
Hive and LEO are one of my many pension saving plans for the old days.
I hope you are thinking that far too!
Sincerely,
Pele23
---
---