What are the whales up to in crypto, these days?
750 million dollars moved in three crypto transactions
On Friday some amazing things happened in the crypto sphere. Whale watchers saw three huge transactions from three different accounts in which respectively 13300 BTC, 186000 ETH and 5300 BTC got moved. In which the last transaction caught the most attention.
The last move was from an account on an exchange to a cold wallet. Which indicates a security move.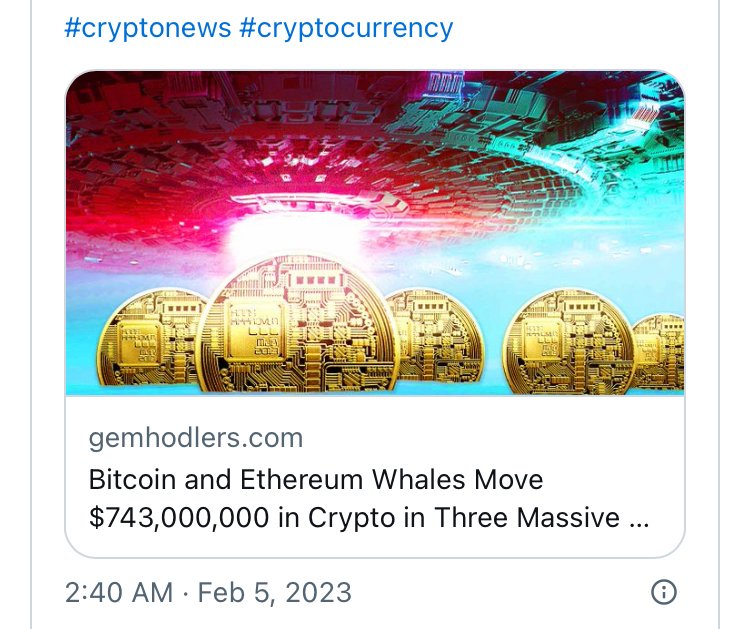 Ik
And then there is the recent move in Hive, where a lot of volume made Hive jump to 61 cents yesterday from 40 cents. A jump of over 50 percent in one day. Which also indicates a whale move. Today Hive has sunk back to 47 cents. Which is kind of normal after such a move.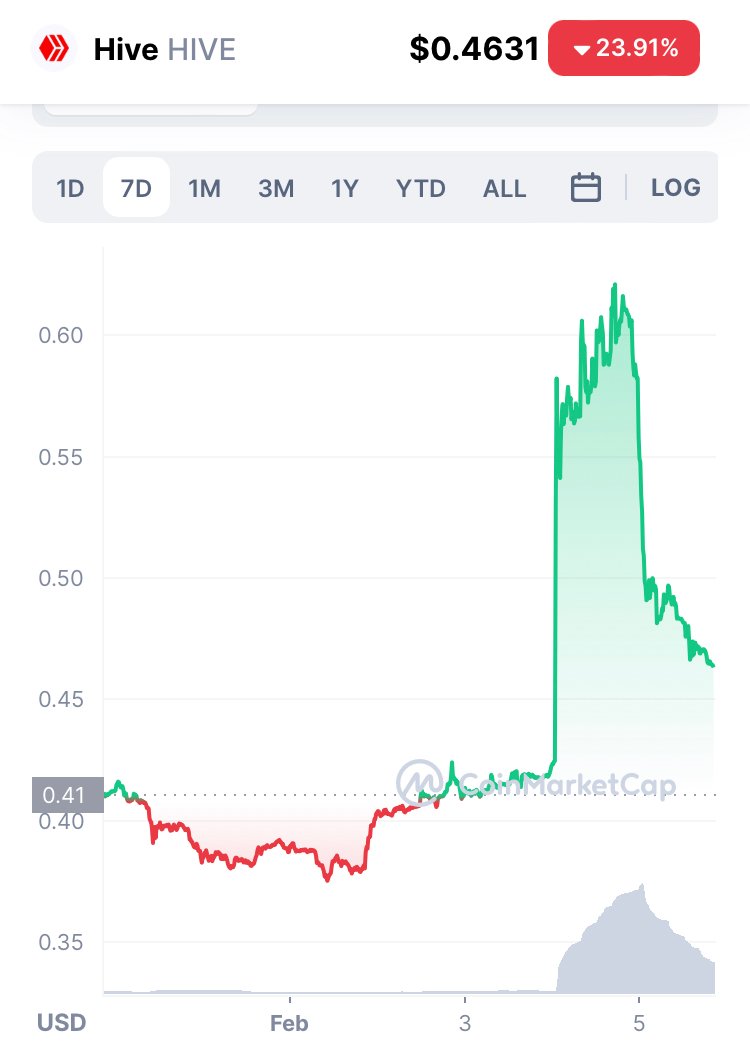 What's behind all this?
What do we make of this? Is it preparation for a bigger move in crypto? Is it fear for another exchange going down?
And what about the action on Hive? Is it fuelled by a whale or whales preparing for big upwards action?
It's all wide guessing. But when it comes to Hive I suspect a bigger upwards move later on this year. Especially because the action was not fuelled by Korean exchanges. The most of the volume was on Binance. So, the action was real and not just on an exchange in Korea where withdrawal isn't possible.
Interesting times
One thing is for sure, the times of Bitcoin below 20k are behind us and the upwards potential is huge. Of which we all can profit and will profit!
Sincerely,
Pele23
---
---