"The Omicron tidal wave" will be an economic one!
Boris has said it, it must be right!
As I watched the speach of Boris Johnson, yesterday, I was completely speachless, he was spreading, once again, a message of immense fear among his nation. According to him, a "tidal wave" of hospital admissions is coming to the UK. It will be pandemonium, once again. People need to rush to get their booster shot, or else... What? Or else? Lockdowns? Once again? I get the feeling, these lockdowns are being deliberately opposed on the people. At least, the vaccines are pushed incredibly hard, even though their effectiveness is quite controversial, to say the least. But Boris is warning people, to be carefull, take their booster shot, wear their mask, etc... The next thing is another lockdown. Could that be the intention, and not the last resort? I am more and more convinced, that these lockdowns are the goal. Are they deliberately trying to weaken the economy in Europe? It sounds delusional, I know, but I can not think of anything else.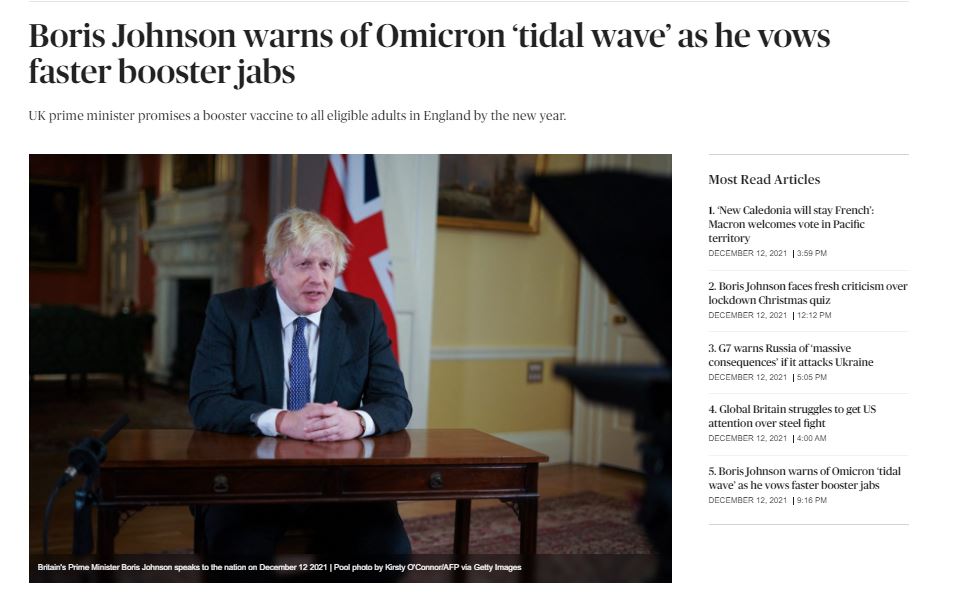 Data from South-Africa tells a different story
The Province of Gauteng is the epicenter of the so called Omicron variant, of which Boris and other European leaders are panicking so much about. But what does the recent data of Gauteng tell us? Well, a very different story. The infections are going down, only two weeks after first discovering this variant. Hospital admissions are stable, and the positivity rate is dropping. Which means the wave has already passed in South-Africa, and it wasn't a tidal wave. It was more of a rinkle in the pond. So, this data is available to me, and to everyone, but still the scariest shit is being dropped upon us by our leaders in Europe. To promote the vaccines? Or to justify another lockdown?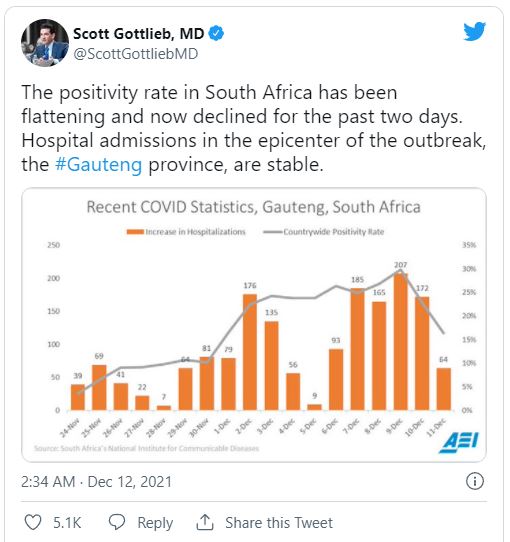 I think the latter, and am in strong belief there is a double agenda here, to deliberately weaken the economy and make the power of the countries on their citizens stronger.
I could be wrong, I really hope so, but I fear not!
Sincerely,
Pele23
Posted Using LeoFinance Beta
---
---