The ECB raises rates to counter inflation? Just a drop of rain in the desert!

Christine Lagarde
For many people this woman is the devil in disguise, and maybe even not disguised very well. She is the chairman (woman) of the European Central Bank, which is an institution like the Federal Reserve in the United States, but then for the Euro zone. Today, with a lot of tralala surrounding it, she announced that the interest rates in the Euro zone will be raised. That means that banks will not have to pay 0.50 % negative interest anymore for deposits with the ECB, the deposit rate will be zero... You see where I am heading here? The two interest rate hikes that are planned for now and September, mean absolutely nothing for the normal people. To the contrary, the scenario for stagflation is being written with this move.
It is a drop on a hot plate, or even a drop of rain in the Sahara desert. It won't change a thing for people.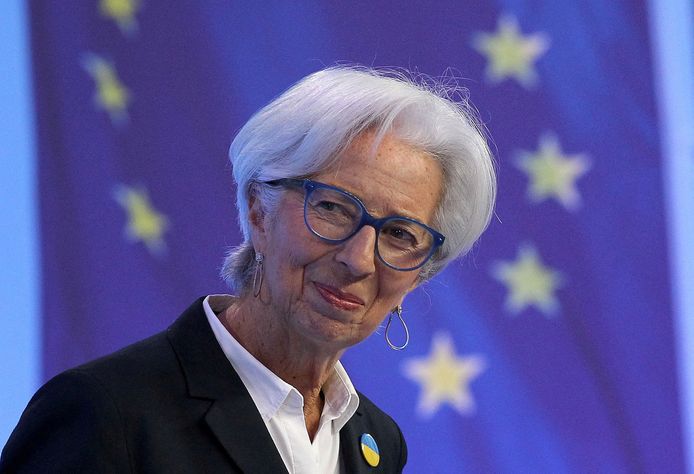 Inflation will remain high
They can say what they want, but as things stand now, inflation will remain high. Immensely high compared to the last 10 years. And offering people 0.25 % interest on their savings account will do nothing about that. People will lose money by the minute when they deposit it on their savings account. And the economy will tank, because there will lent less, and therefor investments by companies will drop. That is exactly what stagflation looks like.
HBD
I can only say to people here on Hive, if you want security on your funds, and you want return. What is holding you back to buy some more Hive Backed Dollars and deposit them in your savings account here on Hive. It sure will beat inflation. That is a certainty. The shit show by the central banks, is getting more ridiculous every single day. And it will eventually push all people to crypto. Especially to initiatives like the 20 % interest rate on HBD. Little risk, high reward!
Keep on hiving, people, it looks like the best thing to do!
Sincerely,
Pele23
Posted Using LeoFinance Beta
---
---