The bottom is behind us!
Crypto and stock markets
The last year, crypto and stock markets have been very tied together. Even though crypto swings a lot more when it comes to volatility, still the parallel is very similar. Now, since some 10 days or so, the sentiment on the stock markets and on the crypto markets has started to shift. That has been clearly visible in the numbers. The stock markets have been rising slowly, with a breather every now and then. And since a few days, so has the crypto market. Now, isn't a bit to soon, to say the bottom is behind us? Maybe it is, but there are other signals that point into a slow recovery. And that is clearly the news and the pundits. Before two weeks every single news item was negative, doom and crash everywhere. But lately, positive articles have been sipping through, and the recession hasn't even started yet. And that is no surprise. The markets always tend to run in front of the real economic situation, because they overreact. You can say that the recession that will probably be a fact, is already priced into the markets, and the markets are already looking beyond that.
They are already pricing in "interest rate drops" in 2023 because of that recession. Incredible, but a real fact.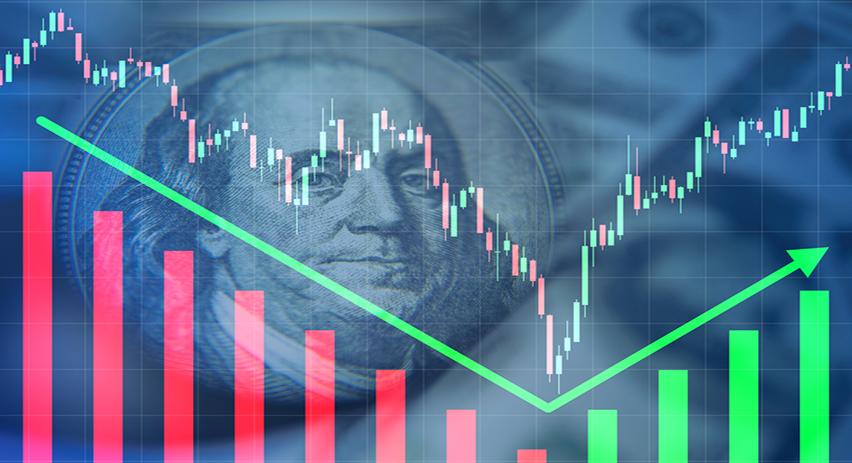 Conclusion
So, my conclusion of all this is, that the bottom has been reached, and the slow recovery has started. It will still be quite volatile, but in the longer run (3 to 6 months) the recovery is going to be there. Am I sure of that? No, but as I have been a broker for 20 years, I have seen this scenario a dozen times or even more. The market overreacts, as it is doing now, with the little good news there is. It is running ahead, always, and that will always be like that.
Could this be a bear trap? It could, I am no oracle, but I would be very surprised if it was. So, I have changed my stock portfolio a little bit already, to profit from the early pumps on the markets.
When it comes to crypto, I have never doubted that things will return back to all time highs. This year or next year? Who knows when, but it will!
Have a great weekend, people!
Sincerely,
Pele23
Posted Using LeoFinance Beta
---
---