Thanks to Hive's jump, my account is back above 10000 USD!
Psychological barrier
I know it is some kind of weird fetish, but I love it that after loooooong months, my account is worth 10000 USD again. I know price is irrelevant at this time, but we all have to admit it is fun to see when your account is suddenly worth a couple of thousand dollars extra. And I am sure it will be more in the future too.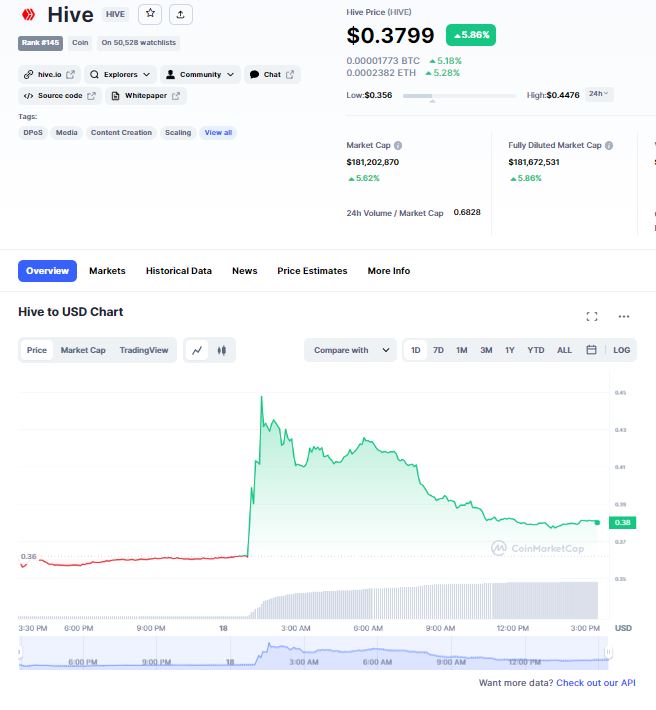 This leap was once again fuelled by Korean exchange volume, still the result is the same, Hive is worth more. It is worth a lot more than yesterday. And that is nice. But it is still way below what it is actually worth, let us all agree on that. In my opinion, Hive is at this time certainly worth a tenfold of the actual value. You read it right, 10X, and that will be more in the future. Every single day work is done on new dApps and games on this platform. DeFi, games with Play2Earn, Web 3.0, it is all in the making or in some cases already here.
Bitcoin leading
Bitcoin has also made quite a leap, which is of course also great news. For all altcoins. Once the psychological barrier of 1 Trillion dollars market cap for the entire market gets broken again, my feeling tells me it could go up hard, very hard.
This could indeed be the turning point for another epic bull market in crypto!
Sincerely,
Pele23
Posted Using LeoFinance Beta
---
---