Staying calm is key, the last week proved that!
Rollercoaster
Last week was an incredible rollercoaster in the crypto sphere, Luna and USTerra holders got completely wiped out and all altcoins and Bitcoin dropped dramatically. But, when you have been through a few of these "crashes" before, one looks differently at this. The volatility that was so part of the crypto sphere suddenly was back, but that is also one of the things that make this so interesting. And why staying calm is incredibly important during such days.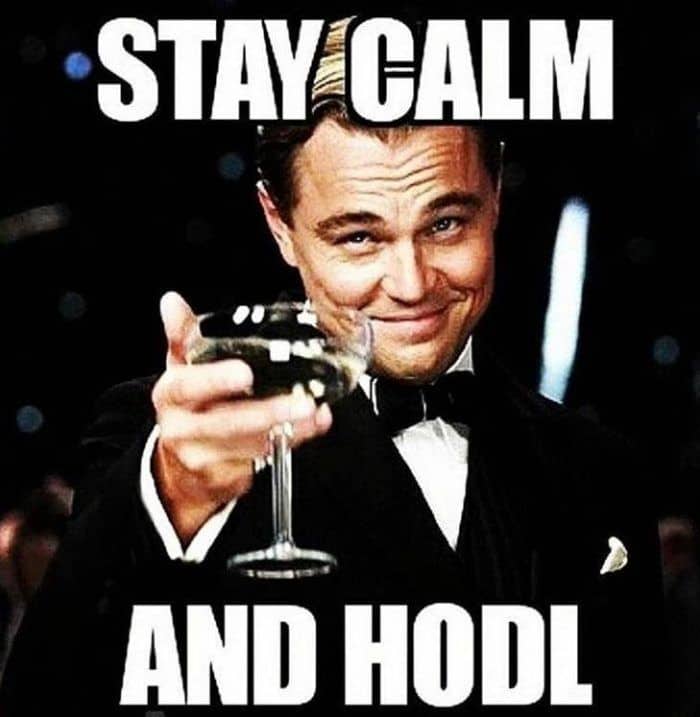 I never panicked when I saw Hive drop to even 0.30 USD for a brief moment. I made sure I had some cash at hand, and took advantage of it, when that moment happened. I couldn't buy at the complete bottom, but that is not necessary too. If you take advantage of the volatility you should be content with yourself. And especially if you haven't panick sold. Because, that is just so important. HODLing is just part of this community. If you panick sold, this week will prove you completely wrong. Hive has recovered to +/- 0.50 USD. Bitcoin is hovering around 30k, which is the range where @edicted said Bitcoin would hold, according to the doubling curve. And I think, even though he was doubting the theory last week, that that doubling curve is a real guideline we can follow. There will be spikes up and down from it, but right now, 30k is the bottom value of Bitcoin. And that bottom value will only go up in the future. So, buying Bitcoin now, is actually a great buy. As is buying Hive right now. Because the future price will only go up, followed by the good alts, like Hive.
Pat on the back
If you stayed calm last week, you should pat yourself on the back for that. I you kept believing in the good outcome, you are a true believer, and you will get there, that is for sure. If you can't handle what happened last week, well, then probably crypto is nothing for you. And there is nothing wrong with that. This is a mental game too, and nothing is worth putting your mental or physical health at risk.
Have a great week,
Sincerely,
Pele23
Posted Using LeoFinance Beta
---
---