Sorare, the newest NFT hype in sports cards!
Digital sports cards
I have to admit, it has to grow on me, collecting digital sports cards. But, more and more, at least here in Belgium, the Sorare football cards are becoming a big hype. I am still new to it, and I haven't dropped a penny in it until now. I have some free cards that I am starting to use in leagues, which in return bring me in new cards, and so on you grow. The game play is still a bit off to me, but I guess that will grow on me too.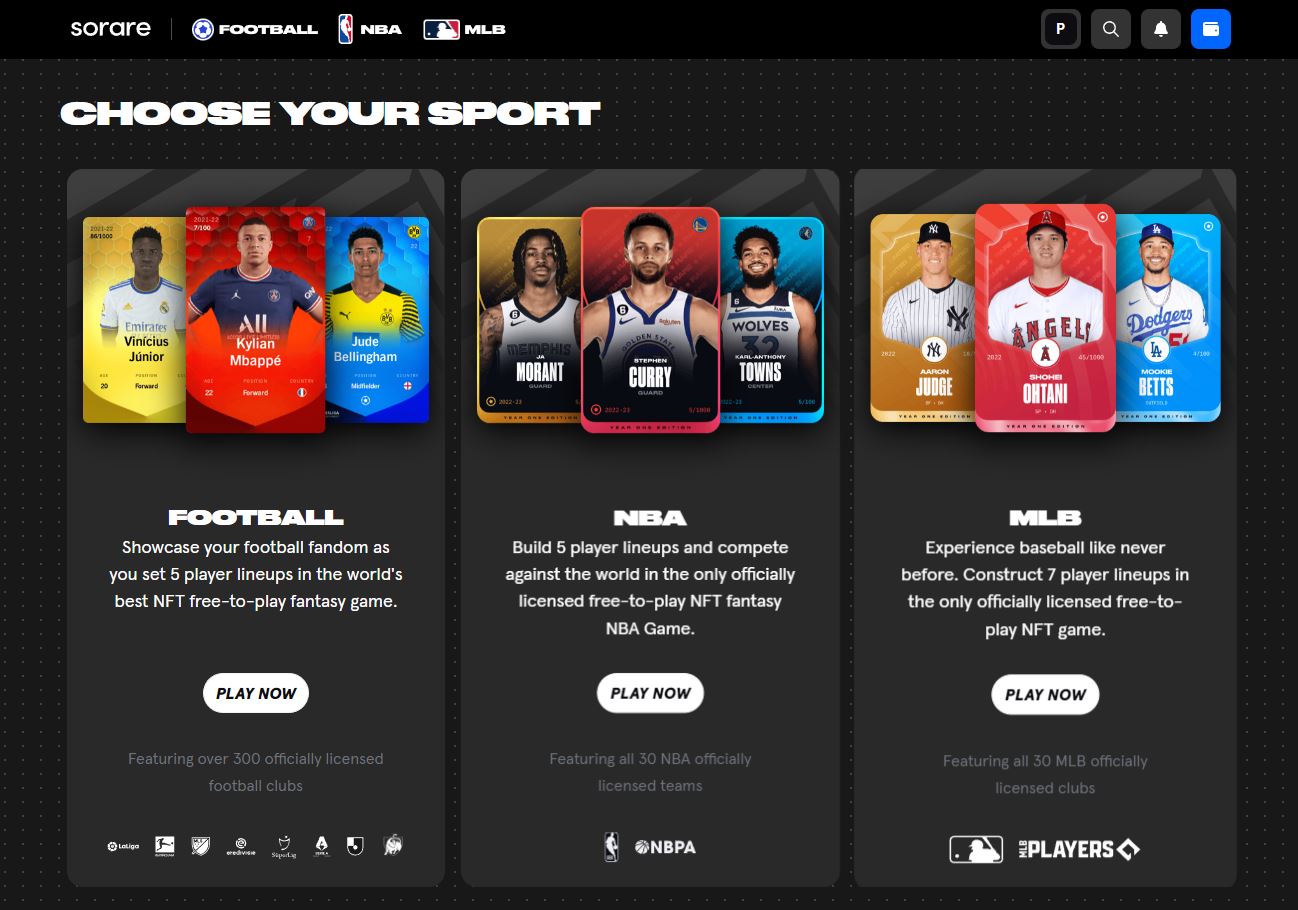 Now, collecting and trading sports cards isn't new, I think it exists for almost hundred years, with baseball cards of the first baseball players in the USA, in the 20's of the last century. Or maybe even sooner. But as of now, things are different. You collect cards, can upgrade them, play with them in leagues, and profit from the player's real performances on the pitch as the value of them grows. And that all... digitally. The cards are actually NFT's, Non Fungible Tokens, which can change from account to account by trading or selling them. For the nostalgists among us, it is not done. But nostalgia disappears soon, when big money is involved. And that is what is happening right now with Sorare. Some cards are trading accounts for big, big sums. The top cards from top players like Lionel Messi, Kylian Mbappé, Erling Haaland, Neymar, etc... are being sold for hundreds of thousands of dollars worth in Ethereum. It is actually quite insane. There is very big money in this. And apparantly this is just the beginning, as a lot of people need to get to know this game up until now.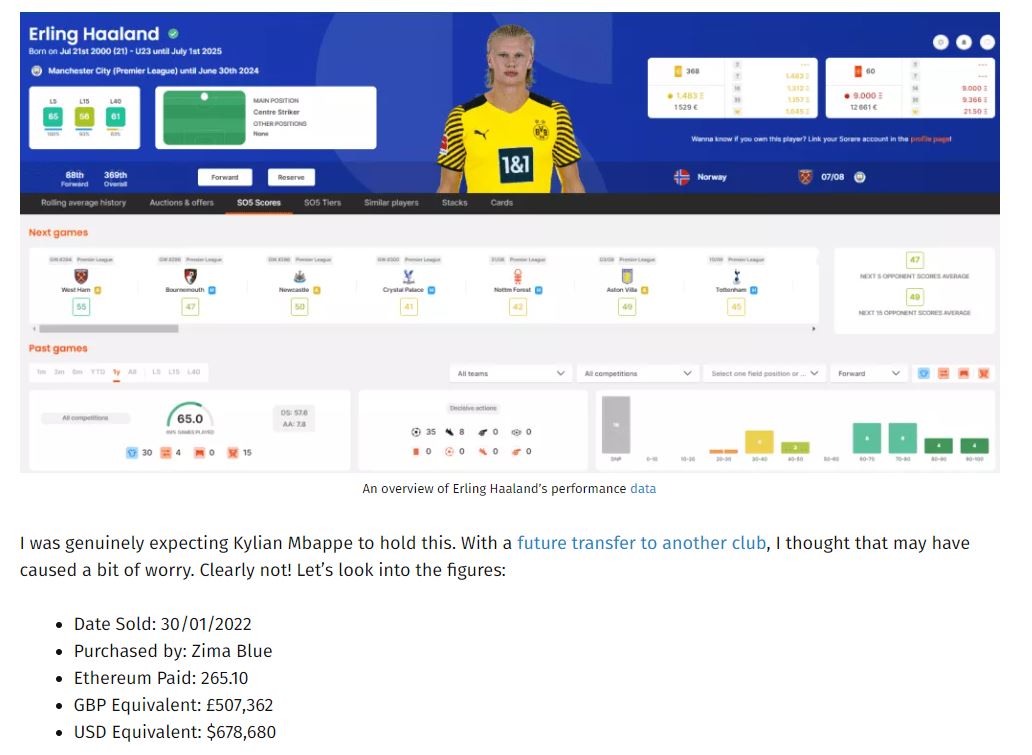 The card of Erling Haaland in Borussia Dortmund outfit of 21/22 got sold for a whopping 678680,00 USD
Boom during the World Cup?
I expect Sorare to become even more popular and prices of player's cards to go through the roof during the World Cup, that starts in two weeks. Sorare will certainly market this World Cup, and create another hype around it. Especially the lesser known players that excel on this World Cup could suddenly become of huge value.
Since lately, Sorare also started with NBA and NFL cards, I haven't started with those leagues yet, but I am definitely planning to, as those free cards you get, can become worth millions later.
Sorare, the newest NFT hype!
Sincerely,
Pele23
Posted Using LeoFinance Beta
---
---