Sorare NBA, an amazing FREE play2earn platform!
Yes, free
Sorare, I have talked about it before over here, especially about the football version. In the football version it is also possible to play completely free, but if you want to have a shot at some decent rewards, an investment is really necessary. That is not the case in the NBA version, at least not yet.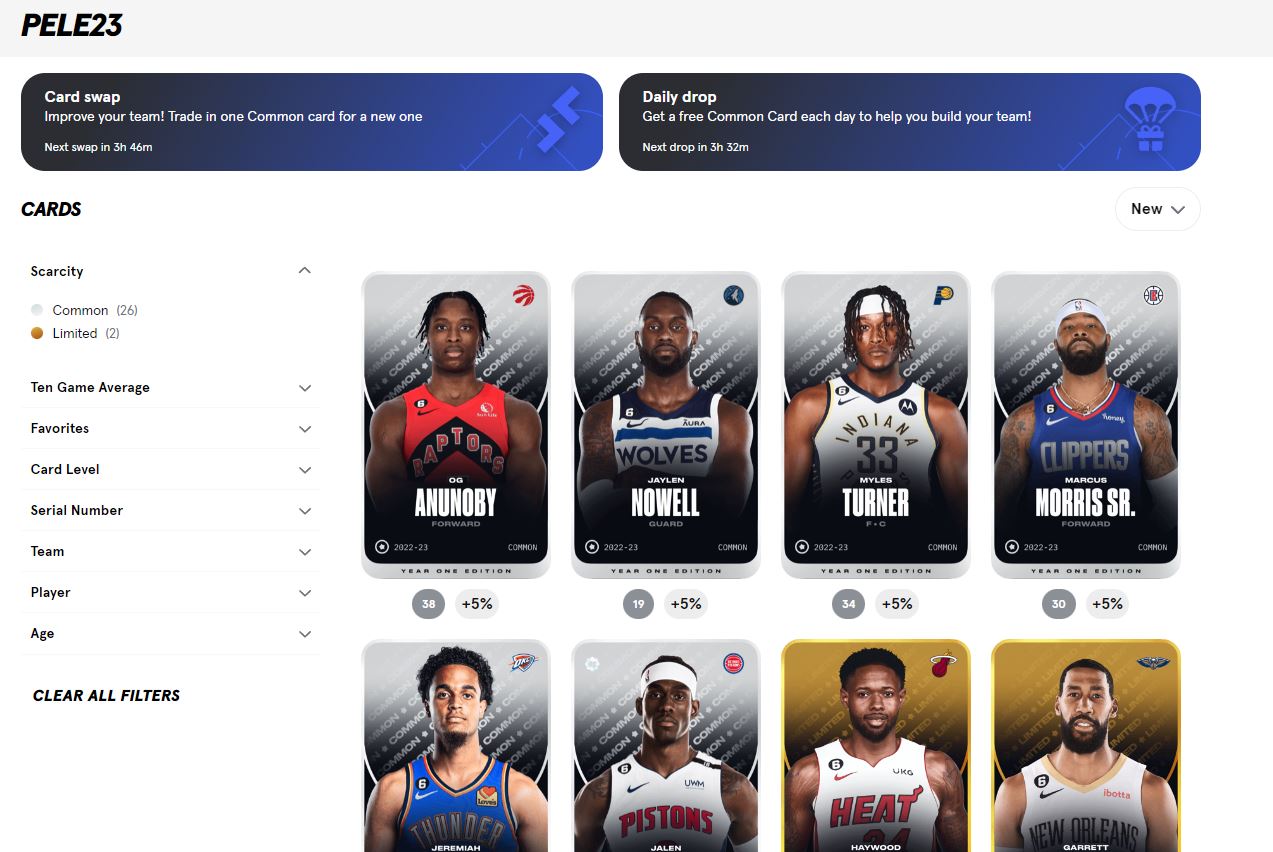 Anyone who registers on Sorare, gets 20 free "common" NBA cards, picked randomly. These you can use in leagues that are free to play with real rewards. In the form of limited and rare cards, which can be sold, if you would want to do that. And it gets better, every 24 hours you have an extra card that is dropped to you, another common card, but you can choose from 5 cards they propose to you. Of course you pick the best one, based on his stats. Which makes your stack of cards better every single day. Sorare NBA is a monster opportunity for people that love Play2Earn, but don't want to invest money into it.
Free World Cup game too
And there is more, with the World Cup football starting on Sunday, Sorare has made a free to play, with real rewards, league for the "Global Cup". You need to pick 10 players with a budget. So you have to pick smart, as you can't go over budget. I already made my Sorare Global Cup squad, with of course, Kevin De Bruyne, as the heart of my team. I can only encourage people to start to play Sorare. If you use my registration link, we both get a "limited" card for free. If that isn't a sweet deal. And it makes watching football and the NBA extra fun. With possible rewards for you in it!
Sincerely,
Pele23
Posted Using LeoFinance Beta
---
---