So Hive and HBD got pumped now, my concerns…
HBD over 3 $, woohoo, or not?
This morning I was pretty surprised when I saw the value of my HBD savings tripled. I thought it was a glitch, until I checked CoinMarketCap. The pump was real, and I had no clue where it was coming from. Apparently it was once again the Koreans behind the pump of both Hive and Hive Backed Dollar. All nice for a few days, but definitely not sustainable in the long run.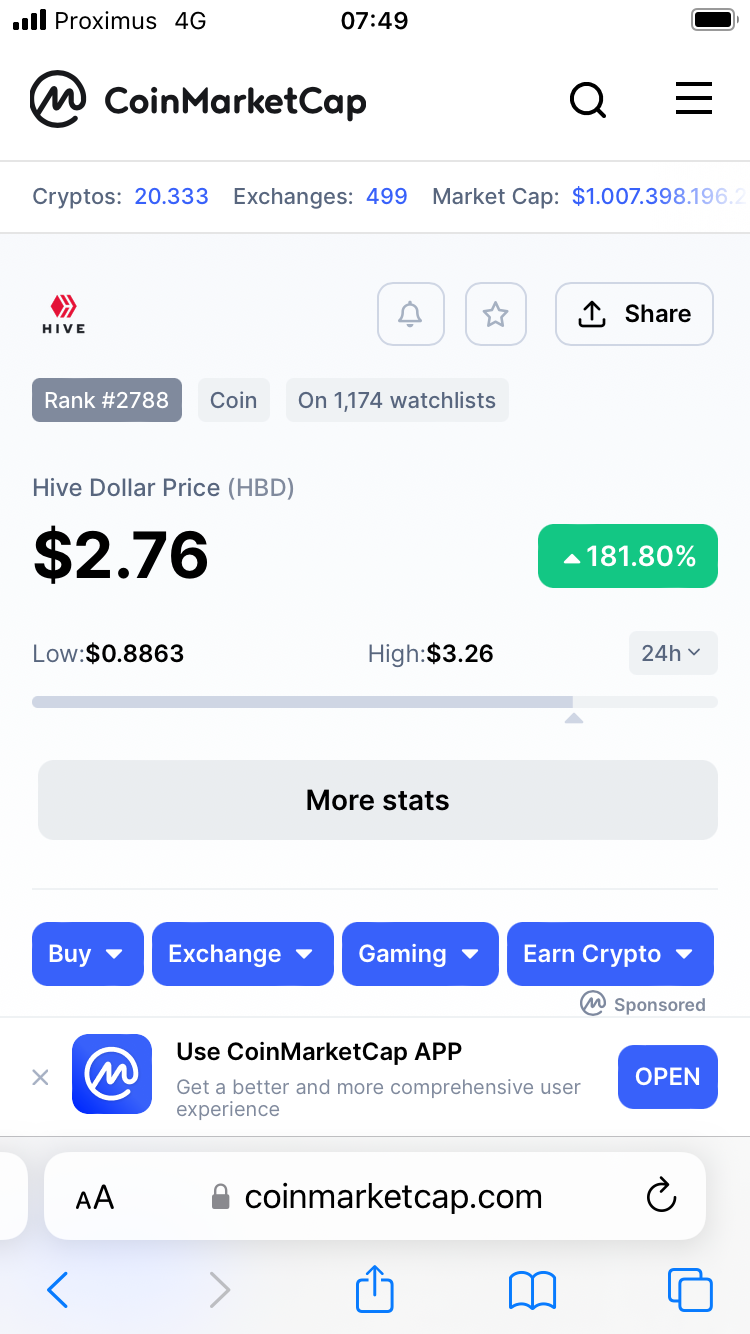 But it got me thinking, with the very low liquidity that HBD has on the market, it's very easy to pump it 300 %. But it could also go the other way around. If someone wants they could drive HBD down to 0, with relatively speaking very little effort. And that kind of scares me. Especially because @edicted has explained the mechanics behind the HBD stabiliser in his latest post, and it is so complicated and very undocumented it gives very little confidence in the mechanism.
If Someone like Justin Sun would want to target HBD, will the mechanics hold? I am very curious for that. I suppose @taskmaster4450 knows the answer to that. At least I hope, because if even he doesn't, we are definitely in trouble.
So, this HBD pump really isn't applauded by me. I rather have it at 1 $, and Hive going up 300 %…
Sincerely,
Pele23
---
---