Pfizer screwed us all for the money!
It was a conspiracy and bigger than we thought
Dr. John Campbell has been giving udates about the coronavirus since the beginning of the pandemic. With lots of medical updates and news about research etcetera…
Now the last year he has shared more and more news about the vaccines and the excess deaths since the vaccinations. All funded by data and official documentation.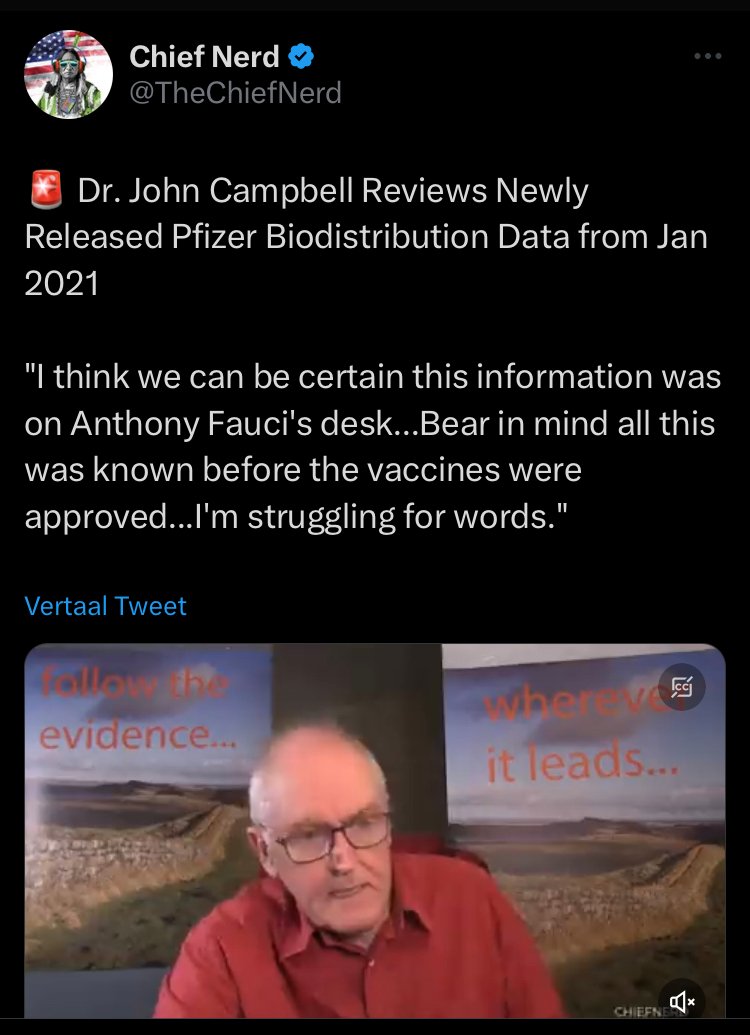 Now he has made a vlog about a document that was released by the Australian government. The document shows that before the vaccination was rolled out, the Australian government knew that the nanoparticles in the lipids that are in the mRNA vaccines spread all over the body, even in the brain. This was always denied by the experts like Anthony Fauci and others. They said the nanoparticles stayed in the muscle where it was injected.
This means the experts and governments bluntly lied to the whole world! And that is just horrible to know.
The big question is what will be the health consequences of this…
Completely gutted by this!
Sincerely,
Pele23
---
---