Peer2Profit, a way to monetise your internet connection
Easy passive income
We all have an internet connection, to multiple devices in our houses. And we all have to pay for that. But do we use our internet connection and download and upload limits completely every month?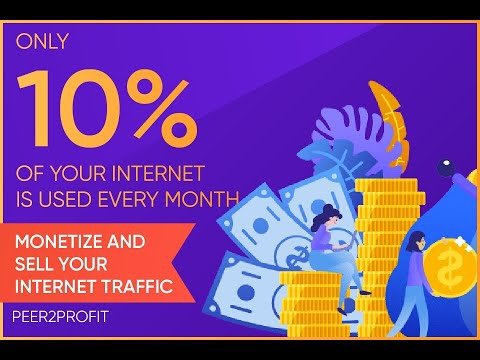 Hell no, a survey showed that we only use 10 % of it! And that's where Peer2Profit comes in. By adding your devices to your account with them a part of your connection is used for private data mining. And for that you get paid. I started with it a few weeks ago, and I must say it works like a charm. Mostly my computer and other devices are idle. And at those moments I am earning money while not using the computer. And of course when I am using it too.
And it doesn't slow your computer down.
Paid out in crypto
You can choose how you want to get paid, Visa, and other fiat options are there, but also crypto. You can choose to get paid out in crypto, like Litecoin for instance. They pay out from a value of 2 USD. Which is easily reached in a few days if you connect multiple devices.
This is a real example of passive income. It doesn't get more passive than this.
If you refer people, you get 50 % of their earnings too.
So for once I am going to share my referral link here:
https://p2pr.me/165816967662d5a94c27e8d
I would say, give it a chance, it's easy money!
Sincerely,
Pele23
---
---