Now is the time to be active on Hive, more than ever!
I will tell you why!
Yesterday, a post of @cryptoandcoffee got my attention, he stated in his post that he had only seen 34 posts on his Leofinance feed that day. Which is a lot lower than usual. And this is not only happening in the LEO tribe. A lower price of Hive, has the consequence of less people posting and commenting. Because they don't see the "value" in it... And there is a thinking process that is plain wrong.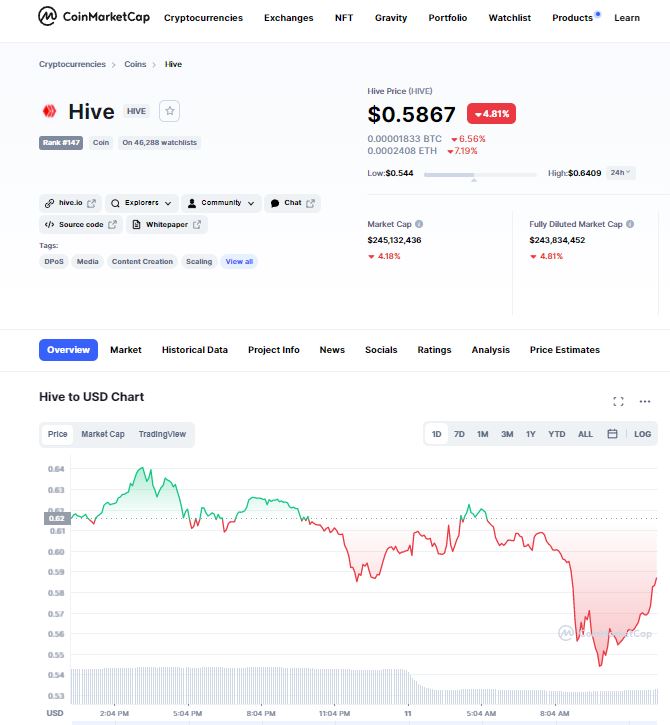 First of all, price today is not price tomorrow, and even better next month or next year. Hive will not stay at this price forever, that is a sure thing. Sure it can drop even lower, but I am 100 % confident that it will go back above 1 USD again too. And even higher. So, the Hive you earn today, doesn't have to be valued at today's price. It is all about the future value. And the returns more Hive Power bring in on this platform. People need to look further than their nose is long, that is a sure thing in crypto, and on Hive.
Second reason to be active now
There is another reason that being active now pays of more than before. Because of less people posting and commenting, there is a strange side effect that is in the favour of those that are active. The same reward pool gets distributed among less posts and comments, which creates bigger returns for those that do post and vote.
Being active right now is rewarded more than ever. So, don't think about how high or low Hive's price is right now. Just keep on Hiving, and maybe look back in a month or so. You won't regret it!
Sincerely,
Pele23
Posted Using LeoFinance Beta
---
---