Nations League, Belgium vs France, revenge for WC semifinals 2018?
World Cup 2018 still not digested
Any Belgian still has bad memories to that day in July of 2018, when Belgium lost 1-0 to a very clinical France in Saint-Petersburg, Russia. Belgium was on top of its game in 2018 and lost a once in a lifetime opportunity to become World Champions that year.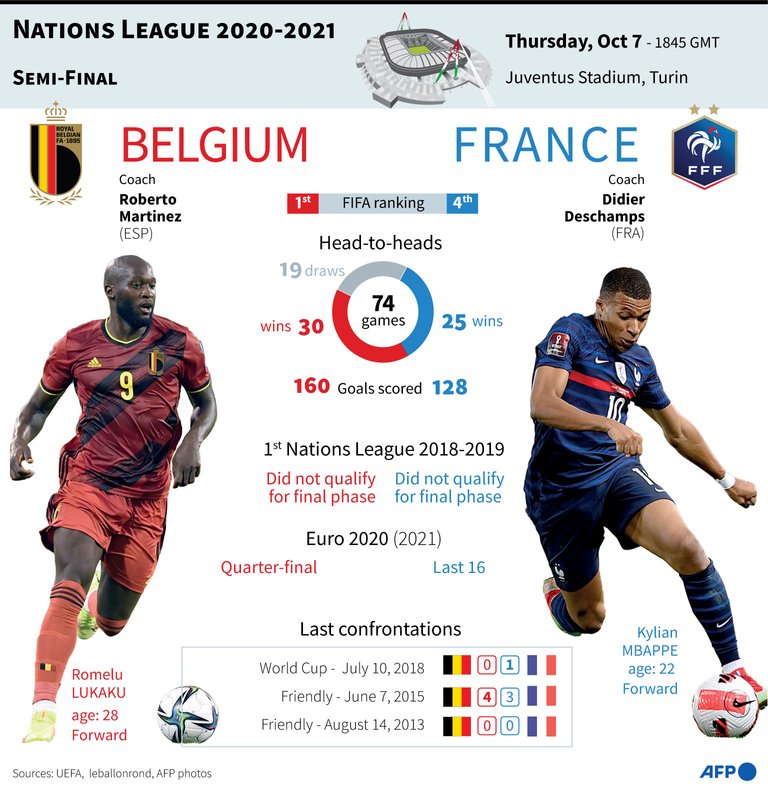 France eventually became the reigning World Champion after beating Croatia in the final. Now tonight Belgium has a chance to take revenge for that lost game. And maybe become the winner of the Nations League, eventually. We're not so far yet, but one thing is for sure. The blades are sharpened and the mental game has already started. Belgium wants to take the scalp of their French neighbours, but will they?
History makes France favourites, it's today that the game is played. I just hope for an enjoyable game, and who knows what is possible for my home country!
Sincerely,
Pele23
---
---