My account grew with 221 HP organically the last 30 days!
Snowball effect
We all have heard of the snowball effect, it means that things grow faster and faster once they are bigger. Like a snowball, really. And when it comes to Hive, I can only say this is completely true. The last 30 days, my account grew with 221 HP organically, that means just with posting and curating. And exchanging HBD for Hive.
I must say, when I started with Hive, back in 2017, I would have never thought that this kind of growth was possible. But as my account got bigger and bigger, the gains got bigger and bigger too. So, right now, I am earning around 175 USD in HP every month. And does not include the Hive Engine tokens, which also will bring in about 25 to 50 USD per month by now.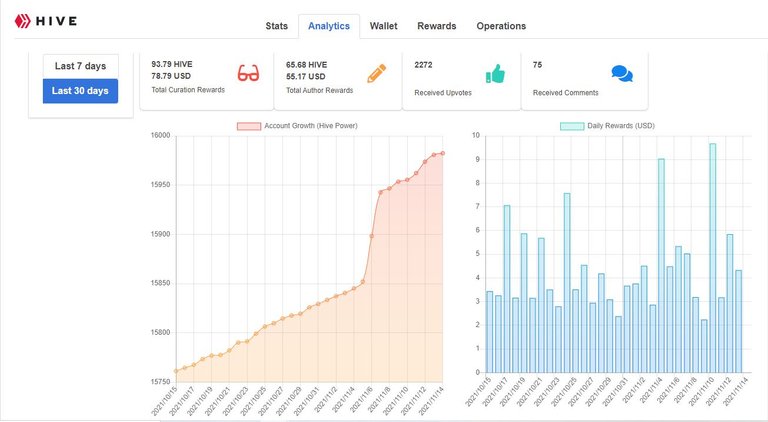 Now imagine Hive doubling in price, that would mean, I would be earning an extra 400 USD per month just by blogging and curating. And this will only grow bigger in the future. Now imagine Hive going 5X or even 10X, which is surely possible... Well then the future is very bright!
Sincerely,
Pele23
---
---