Monumental victory by Van Aert over the Ventoux
King of the Ventoux, twice!
If you would have asked any rider participating in the Tour de France this year before the Tour, which stage they would prefer to win. Almost every rider would say the one that goes over the Ventoux twice with finish in Malaucène. And who won today? Wout Van Aert, the rider that can do almost everything. He wins bunch sprints, and has now also won the hardest stage of this Tour, with a double climb over the mythical Mont Ventoux, the giant of the Provence. Amateur cyclists are glad they can conquer the Ventoux once in a lifetime, Van Aert, and the entire peleton did it twice today. 40 kilometers of uphill climbing the same mountain.
And the way he did it, was just breathtaking, he jumped out away from the head group about 14 kilometers from the top, timed his effort perfectly, and had more than one minute bonus on the top on two other riders. He finished it off downhill and triumphed in Malaucène!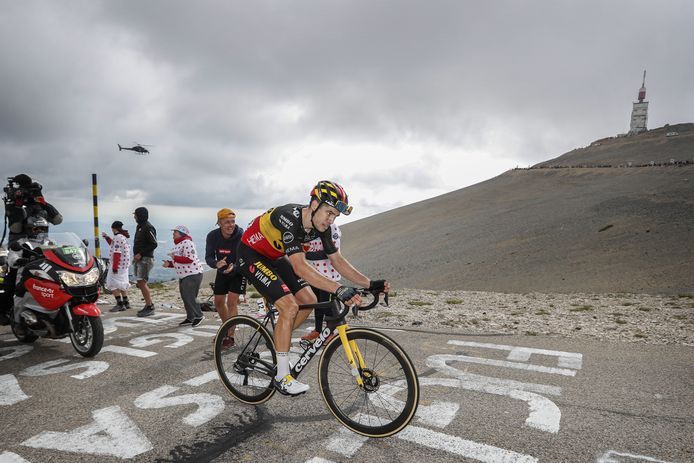 Image AFP
What a day for Belgian cycling, what a day for Wout Van Aert!
Sincerely,
Pele23
---
---