Leo "Threads" are the game changer for Leofinance!
Exponential growth
With the launch of LeoThreads things at Leofinance are going to be different forever. The volume of posts and comments is going to rise exponentially, in a matter of months. And the reason why is actually quite simple.
Every "Thread" is going to have its own URL. Which will in time make the site a lot bigger and will gain a lot more traction through Google's search engine.
And it will encourage a lot more people to comment, as it will be like a microblogging experience just as Twitter. Things that are now discussed on discord, which I absolutely dislike, will now be discussed in the threads.
I have always wondered why people use discord if you can just talk on Hive?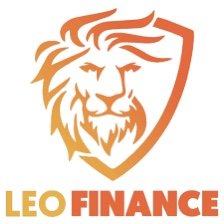 A paid form of Twitter
From now on we will be able to use Leofinance as a paid form of Twitter. And let's be honest, if you are a Twitter lover and you spot this, why wouldn't you give it a try. And let there be hundreds of millions of Twitter users over the world. So this could be and will be THE game changer for Leofinance and maybe Hive also.
Let's now hope the Apple gives the green light for the Leo App on IOS soon, so we can step further on the mobile train too.
Amazing evolution on this blockchain, it could go very fast uphill now!
Sincerely,
Pele23
Earn over 50 USD per mont passive income by sharing your bandwidth on Honeygain!
---
---