Kicker table or Fussball, a true Belgian sport!
In almost every pub
Some pub sports are getting more and more popular these days. Pool and especially darts are booming the last few years. Darts clubs are popping up like mushrooms everywhere.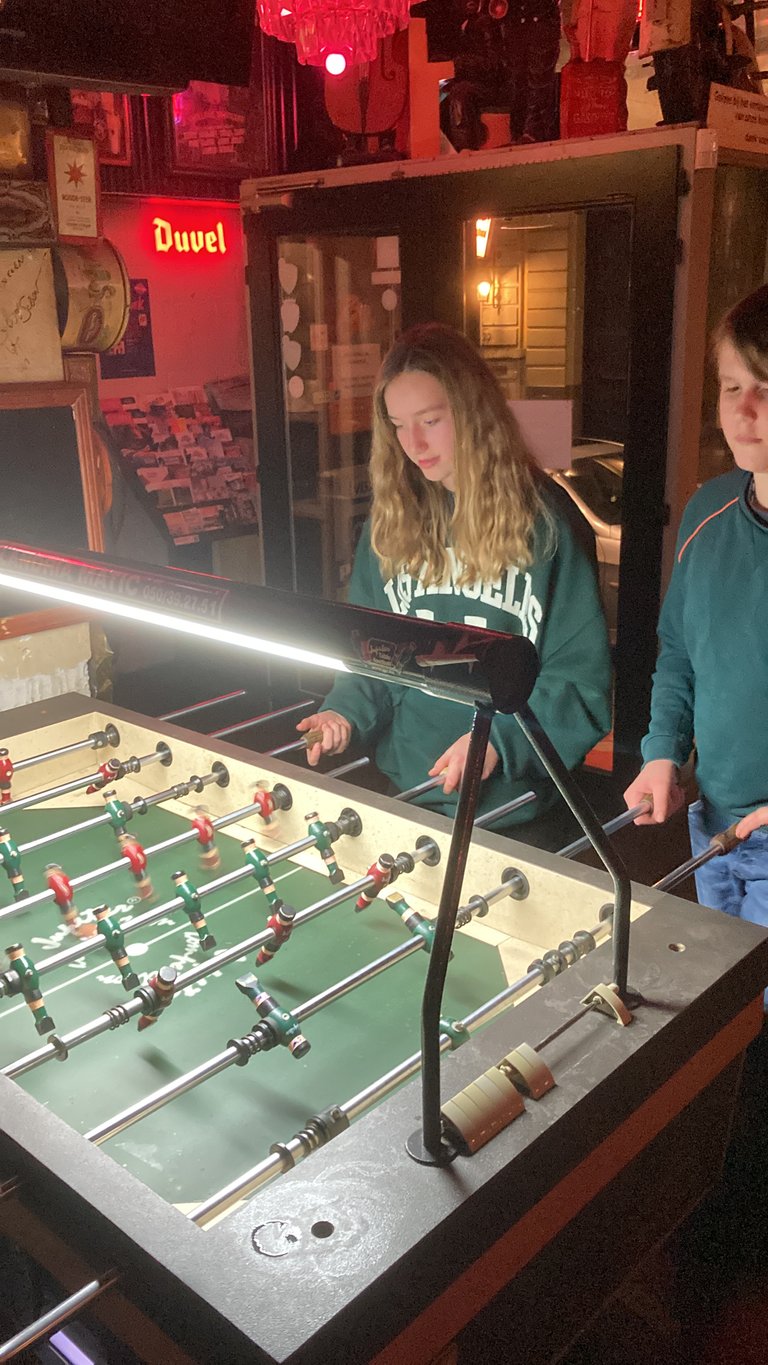 But there's another pub sport that is staying under the radar. Kicker table or Table Football or Fussball, whatever they name it in your country. In Belgium you can find tables in almost every pub, especially in the student cities.
Tonight I thaught my kids the specifics of the game and especially the techniques, because it's a very technical sport with short hand movements that require very tight hand eye coordination.
I love this game, as I love almost all pub sports!
Sincerely,
Pele23
---
---