I asked Chat3GPT bot about Hive's future and it looks pretty damn good!

Chat3GPT Artificial Intelligence
There has been a lot to do lately about OpenAI and ChatGPT and the power of its artificial intelligence. So, I downloaded a version of the Chat3GPT app, and was very curious about what it had to think and say about Hive and it's price.
What does it think of Hive's future?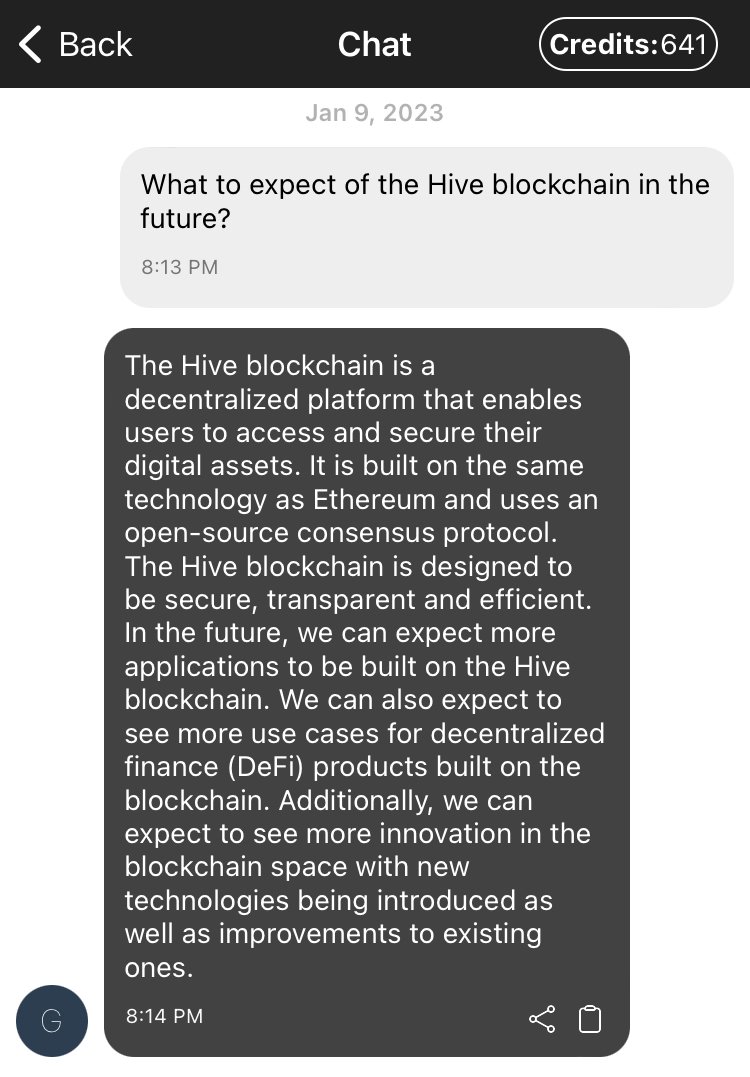 The boy is very positive about the future of Hive and expects a lot more new applications on the Hive blockchain in the future and also when it comes to applications for decentralised finance.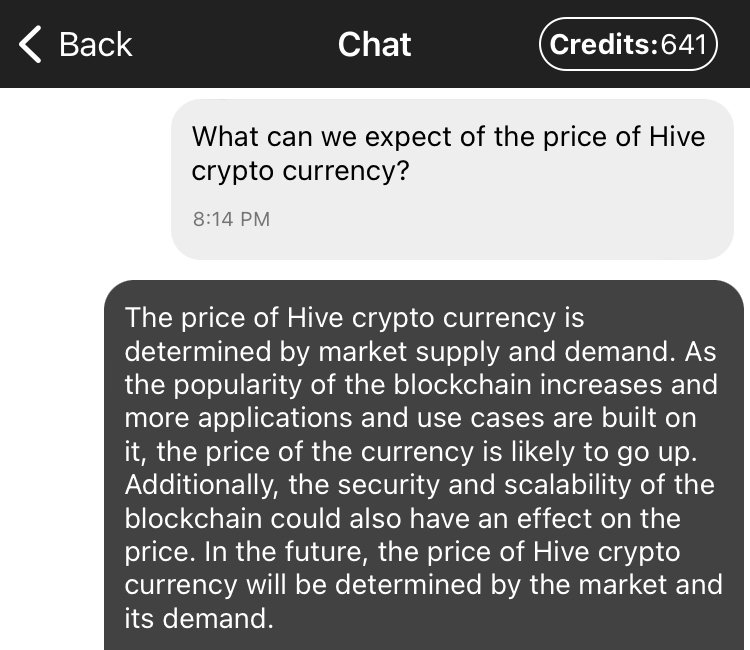 When it comes to the price of Hive, the bot is expecting the price going up. Because of the potential the platform has and the demand of it to grow because of extra dApps and the evolution of existing dApps.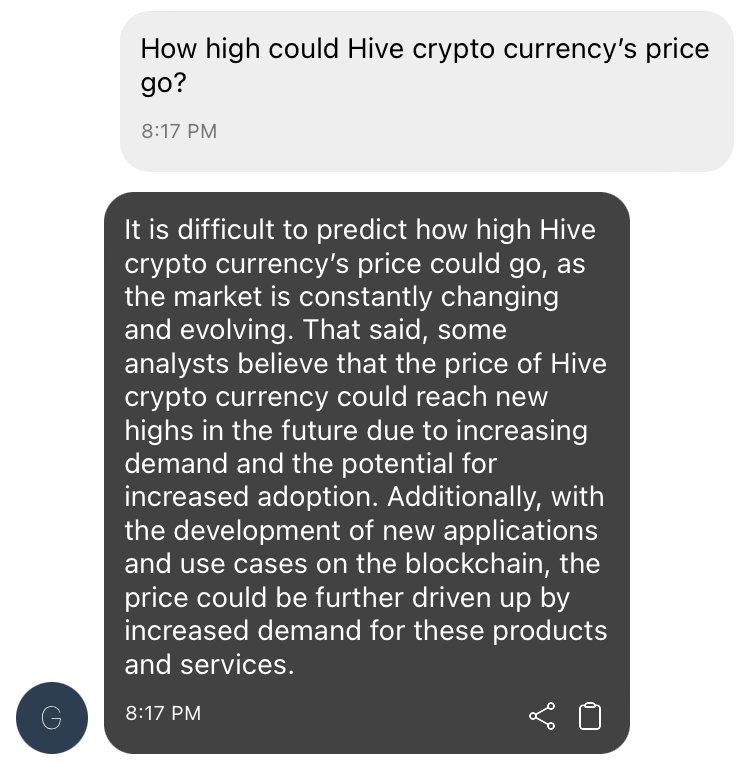 My last question was about how high Hive's price could go, and again the bot was very positive. It sees new highs very likely. Which is very nice and actually great to read. It shows that the potential we are seeing is also picked up by some of the most sophisticated artificial intelligence in the world. If that isn't something we take forward and gives us the energy to keep on Hiving!
Sincerely,
Pele23
---
---