How to kill your economy over a virus, lesson 101
3 weeks in a row of changing the rules
Imagine a country where they change the "measures against the corona virus" every week. You would think that is somewhere in a third world country with a dictator as a leader, right? Think again, it is a country with a history of being one of the wealthiest in the past, with an elected government (actually 5 governments, but that's a different story), called Belgium. And I happen to live in it. It is outrageous what is happening over here. Complete mismanagement has lead to a situation where our government is going to change the rules for the citizens for the third week in a row. Yep, tomorrow, once again they will tighten the rope, and make the economy bleed even more. I am ashamed of my country, really. First of all, I don't believe in lockdowns, I think they are counterproductive, but that is even not important here. What point is there in taking measures, if they don't wait for the results???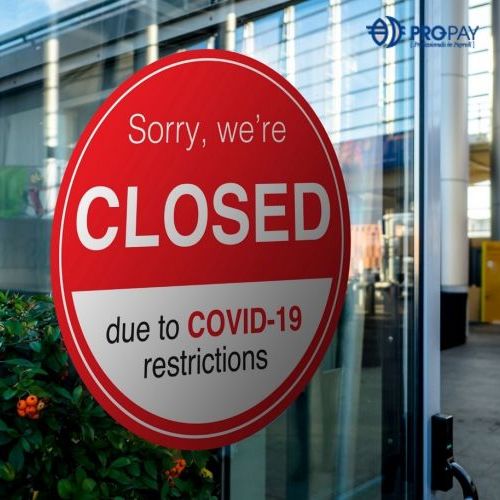 Once again businesses will have to shut down because of the measures
Complete mismanagement
So, tomorrow morning, once again, the so called experts will come together with the government and decide about what we are allowed to do in our private life, once again. That, after promising to the entire country in the spring, that once 70 % of the people was vaccinated, our freedom would return... Well, that was a blunt lie. Almost 90 % of the population is vaccinated, and hé, here we are on the brink of a lockdown (light) again. But the most astonishing part is, that they change the rules 3 times in 15 days, and then they are baffled that people don't follow those rules. Well, who would? And who even knows what they are? It is astonishing how bad this crisis has been run by a country of the Western world. One would think that after 21 months of pure misery, they would have upscaled the medical care in the country? Nah, not really, it is even downscaled a little bit. If I think about it, I find it a crime what is happening here, but you know how it is, the bigger the crime, the easier you get away with it. One thing is for sure, our country and especially the companies will be the victim of this, thousands will go bankrupt eventually, and hundreds of thousands will become unemployed in the long run. But hé, we have more important stuff to do, we have a virus to manage, right!?
Luckily, the resistance is rising, and more and more people will disobey, like me, but we have a long way to go, before common sense will return.
A very concerned Belgian citizen has spoken!
Sincerely,
Pele23
Posted Using LeoFinance Beta
---
---