How fast the curation snowball on Hive works! The ball is rolling!
14 days of powering up, make a 2.5 % difference in curation
Two weeks ago I posted a report of my Hivestats on here, and back then I was earning around 134 HP of curation rewards per month. Now 14 days later, I checked that again, and I was really surprised what the difference is. In those 14 days I just powered up my curation rewards and posting rewards in HP, the HBD I earned I put in my savings account. And some extra rewards from Hive Engine were added, good for some 8 Hive Power or so. That is all. No Hive was bought to power up, and of course I did not power down too.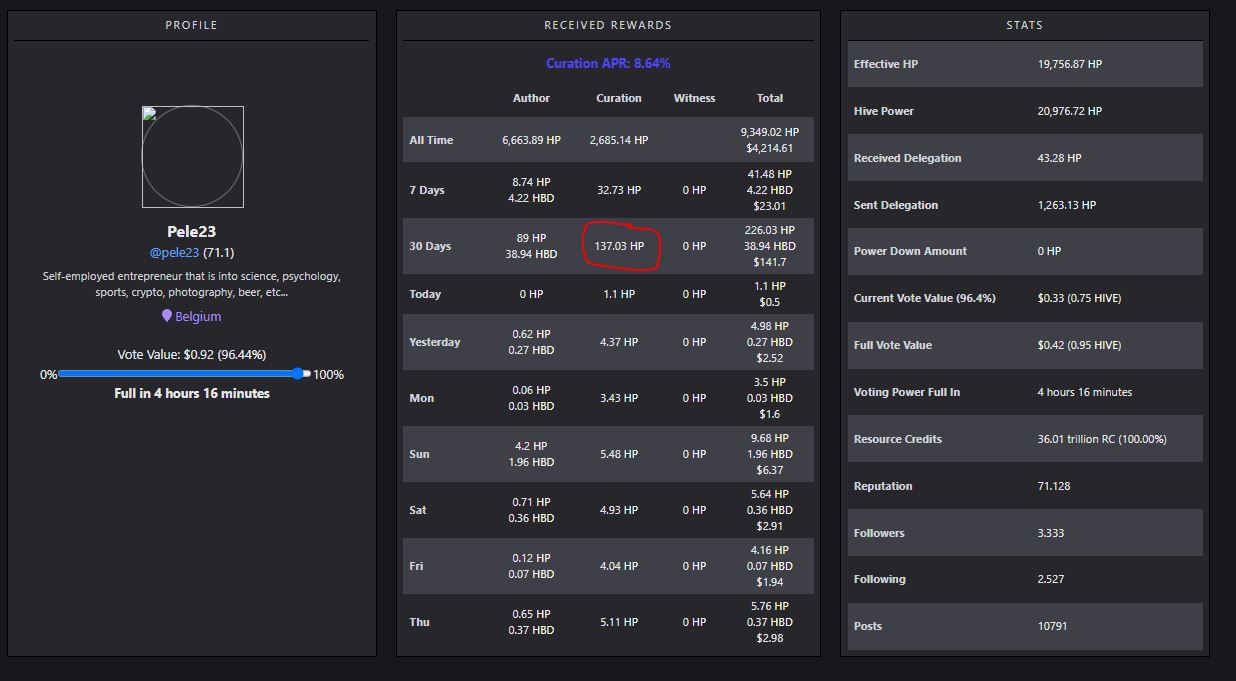 Now, what is the result:
In those 14 days, I earn almost 3 HP per 30 extra of curation. That is just astonishing. That is almost 2.5 % extra curation rewards, just because of keeping on powering up. Nothing less, nothing more. This is so important to understand, how this snowball will keep on rolling. In 14 days from now, my curation rewards will once again be around 2.5 % higher, and the 14 days following that, again, and again, and again. If you extrapolate that to, say 2 years, you get an immensely huge growth in curation rewards, and hence in your account. People need to understand this correctly, this is not linear, this is exponential, about 2.5 % every fortnight, is a growth of 366.4 % over the course of two years. That means that my curation rewards in two years will roughly be 137*366.4%, that equals 899.108 HP in curation rewards monthly, two years from now. I am not sucking this out of my thumb here, I am using real data, from my own account.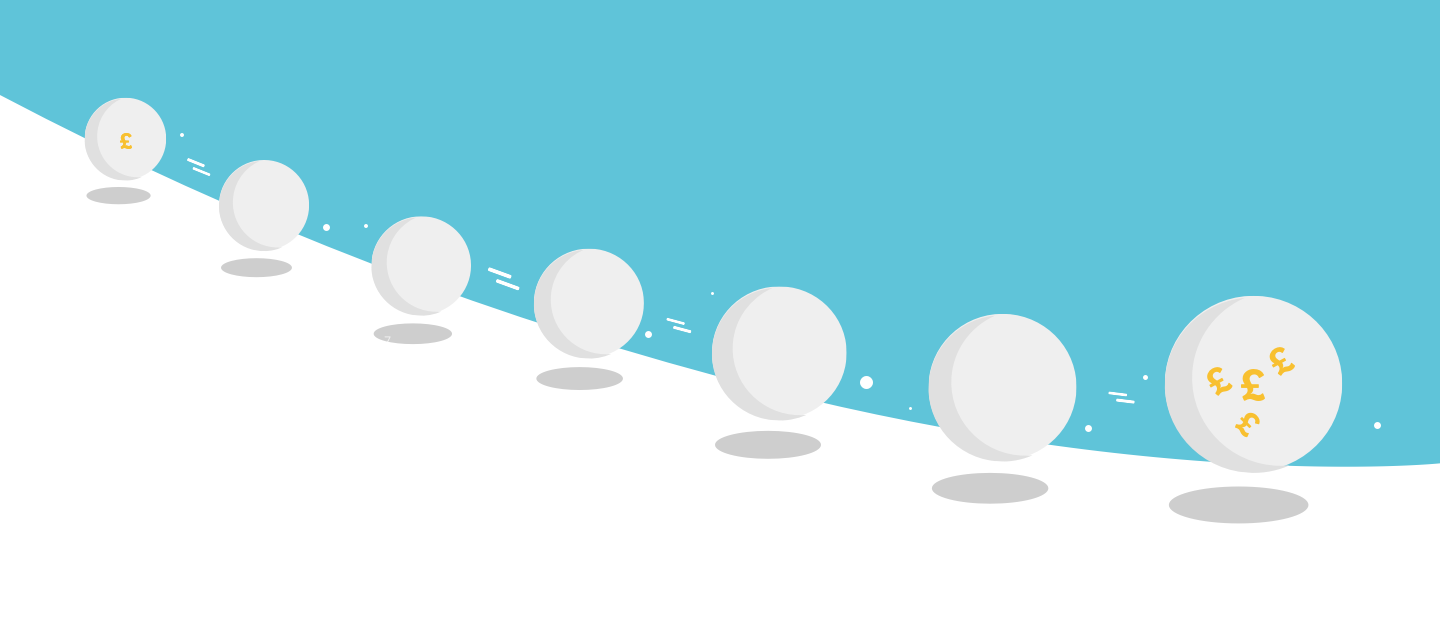 The snowball is real, people, and some don't realise it is lying right in front of down, just give it a gentle push!
Sincerely,
Pele23
Posted Using LeoFinance Beta
---
---