Hive's pump of today: a whale move?
Monster buy
Hive's price made a huge jump earlier on today, in which Hive jumped from 0,55 USD to 0,65 USD in a matter of seconds. It caused a huge spike on the daily chart of Hive on the markets. After that Hive dropped back to around 59 cents. The volume is still elevated though. The most of the volume is once again traded in South-Korea, where most pumps on Hive are originated. But this kind of spike is very unusual and seems like someone or more people acquired a whale portion of Hive. Especially because price didn't drop back to the price of before the spike. This was a monster buy, that wrecked down some sell walls.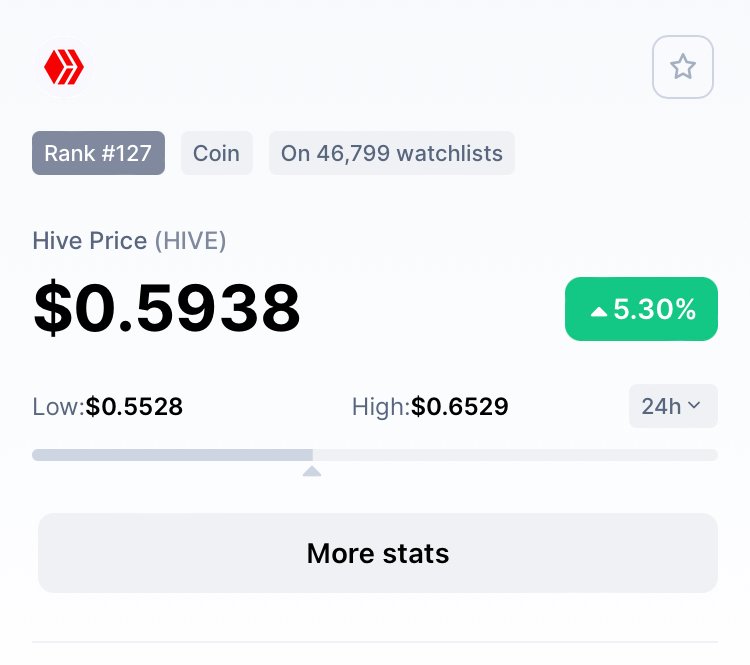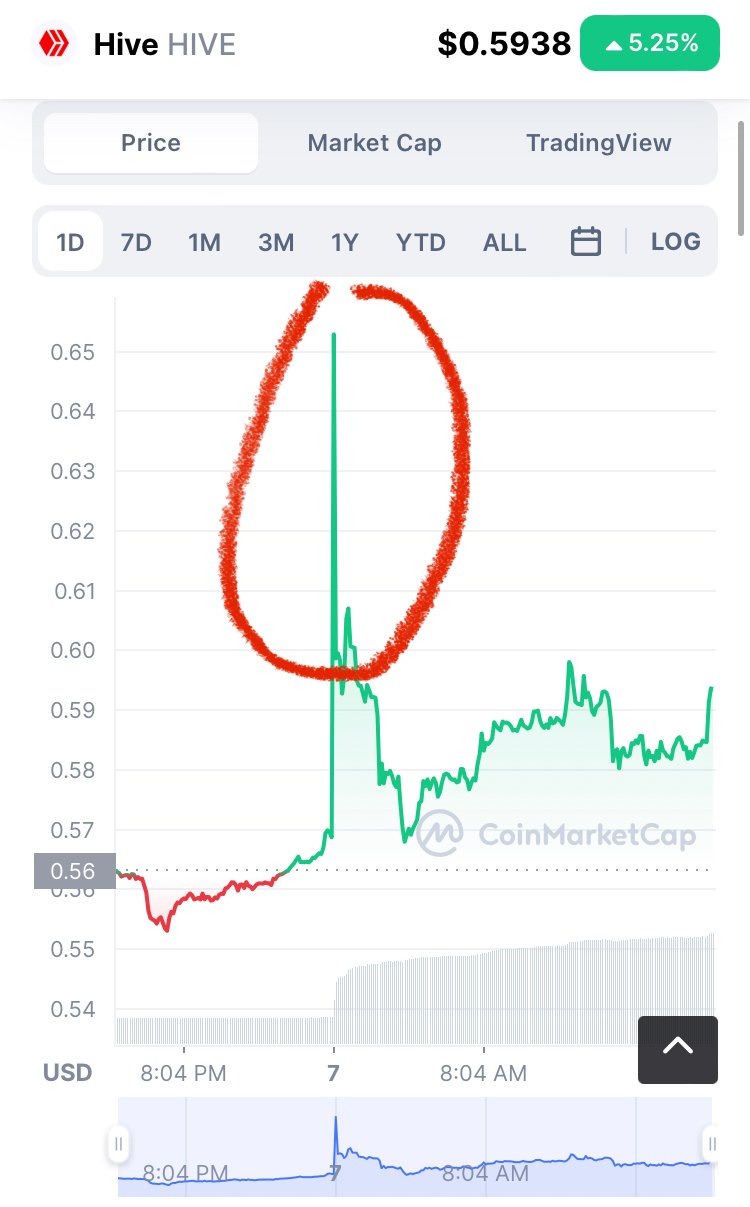 New whales?
Can we expect some new whales on the Hive blockchain in the next weeks? Or is this just speculation where the Hive stays on the exchanges? I don't know, but both ways are good for Hive as they are reasons for Hive to move up in price. A few extra whales would definitely be good for the blockchain and the evolution of Hive. And someone buying such a share to keep on an exchange would also mean we can expect price action for Hive in the short run.
Any way you watch this, it's good news for all of us, Hodlers and accumulators!
We'll see!
Sincerely,
Pele23
---
---