Finally 600 HBD in savings, up for more!
Snowballing money
I have a goal to have 2500 HBD in savings by April next year, as I want to use that for a trip to Scotland with my wife then.
I started saving about two and a half months ago, this all from returns from posts. Today I passed the 600 HBD mark, which is a landmark as it brings in at least 10 HBD per month, which will of course only grow in the future.
This guarantees me at least 120 HBD per year, but I am quite sure that with the earnings of my posts AND the interest I will be able to reach my 2500 HBD target by April. I will probably be around 3500 HBD by then, if the interest rates stay the same, at least.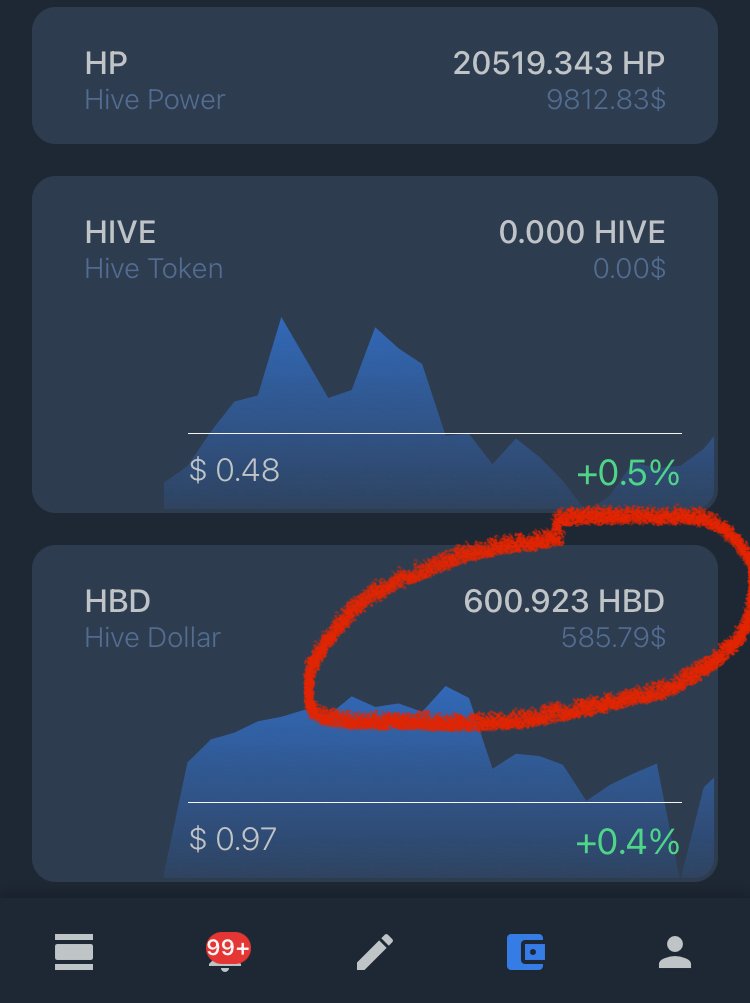 Passive income for everyone
This shows that building a passive income on Hive isn't really that hard, it just requires consistency and some imagination to feed your posts with. If I can scrape together 600 HBD in two and a half months, I am sure anyone can do it, with access to the internet and a computer! It just takes the effort to post and do some research. But once you see the rewards of your posts, the motivation for that comes naturally!
This should be an incentive for anyone reading this that is doubting the the future of his account. There's no reason to stop posting, to the contrary!
Sincerely,
Pele23
---
---