Crypto has entered into the Davos circle, what's next?
World Economic Forum
The annual forum at Davos was postponed this winter because of terrorist threats and the corona virus, so it started off 4 months later on Tuesday. The elite are there to discuss the future of the world on an economic and so called social state. It is usually a good news show of the elite bussines men and women showing how good they are for the rest of the world. But this year is different...
Crypto is represented
This year, crypto currencies are no longer put in a corner to stay quiet. And they aren't even condemned anymore. Except maybe for Christine Lagarde, chairwoman of the European Central Bank, that stated that crypto has no intrinsic value, earlier this week. No, there are representatives of Ripple, USDC, Circle Pay, etc... and they are invited to the panels to discuss the role of crypto in the future of money. Which is an immense turnaround compared with how crypto was treated a few years ago at this same stage. But what does this mean?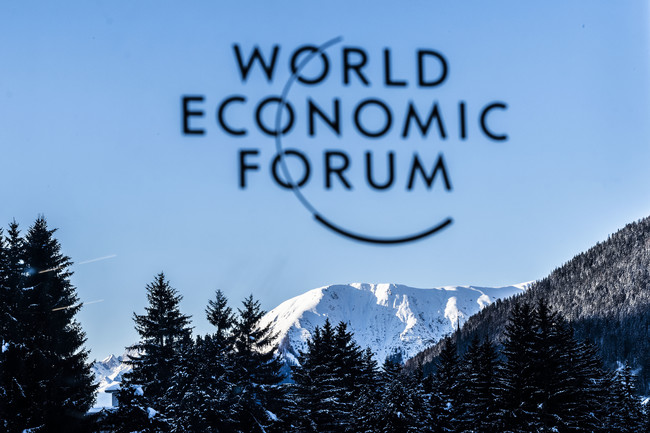 Regulation or no regulation?
Does this turnaround mean that the financial world will embrace crypto as it is right now? I don't think so. The reason these firms are invited at Davos, is to feel and discuss how crypto can be regulated and taxed in a way the crypto world will comply with those taxes and regulations. That is the real reason they are there. This is in no way a green light to keep on going as we were. Davos and the WEF want clear view on crypto currencies and want to find a way in which the industry will help to regulate things so there is form of control over it. With firms like Ripple and USDC, that won't be a big problem, but there is no way the entire crypto sphere can be controlled in such a manner that the governments have a clear view over the ownership and income of John Doe in crypto. Luckily!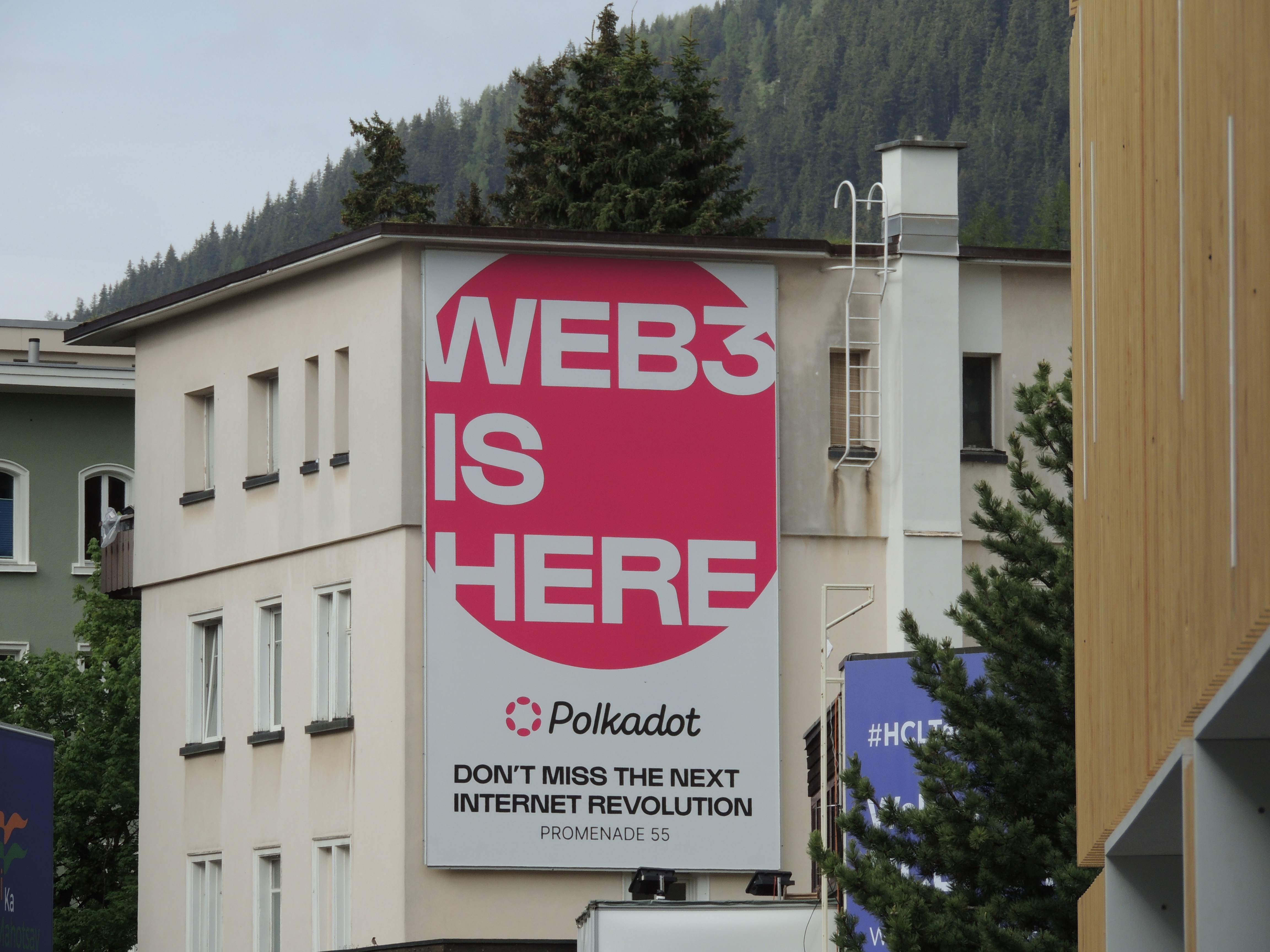 A billboard of Polkadot at the promenade of Davos
Still, this is a strange evolution in which more and more people will eventually comply with the KYC rules and taxation rules set up by these same elite. Luckily there are still ways in which KYC is not necessary to buy and withdraw crypto, and hopefully for most of us, it will stay that way. Otherwise, this embrace will be the eventual death of crypto as it was...
Sincerely,
Pele23
Posted Using LeoFinance Beta
---
---