Covid-measures are showing cracks all over Europe!
Judge overruling the government in The Netherlands
Since about a month the Dutch people have a curfew. Everybody has to be indoors at 9 PM. Only essential moving is allowed, like work or emergencies. Except of course for the politicians and elite that are allowed to go to television studios (that is in this particular law, I kid you not!). Now today a judge in The Hague found this curfew unconstitutional and order the immediate erasing of the curfew. The government went in appeal and that has to be awaited now. But in the meantime the Dutch are free at night! Good for them.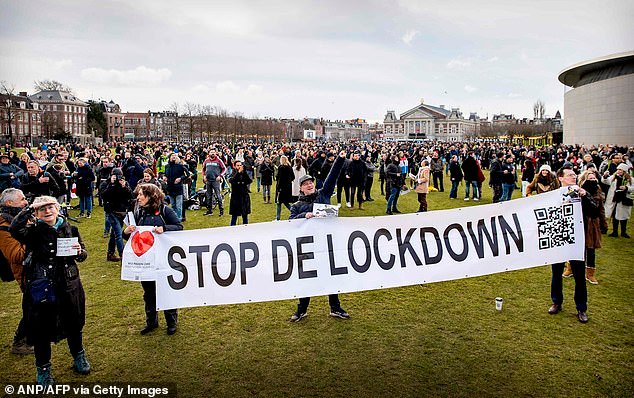 In Belgium there is something else going on. We have a completely split country right now. The northern part, Flanders, has very powerful virologists and epidemiologists, which isn't the fact in the Southern part of the country, Wallonia. So there is a Mexican stand-off happening. In Flanders there is a complete movement based on these "scientists" that opposes the politicians of Wallonia which want to open the economy back up as soon as possible. This internal struggle in our country is not new, but it is really important right now. Because the power does not belong to "scientists", the should be advising, not making policy. I really hope this struggle gets won by my southern friends in Wallonia.
In other parts of Europe, like Poland and Italy, the pubs, bars, restaurants, and other shops, decided that enough was enough. And they opened up without consent of the government. That gamble worked out well, and in the meantime they are allowed to be open. This shows that public disobediance works. Power to the people!
Sincerely,
Pele23
---
---