Bitcoin, everything is up, except ... price!
Sideways
Anyone that has been looking at the Bitcoin chart the last few weeks, has had those moments where he or she almost doze off. It is a fact, these days the Bitcoin chart is boring, going sideways like a Michael Jackson moonwalk. Volatility is all time lows, but there is a lot more about Bitcoin that makes things interesting.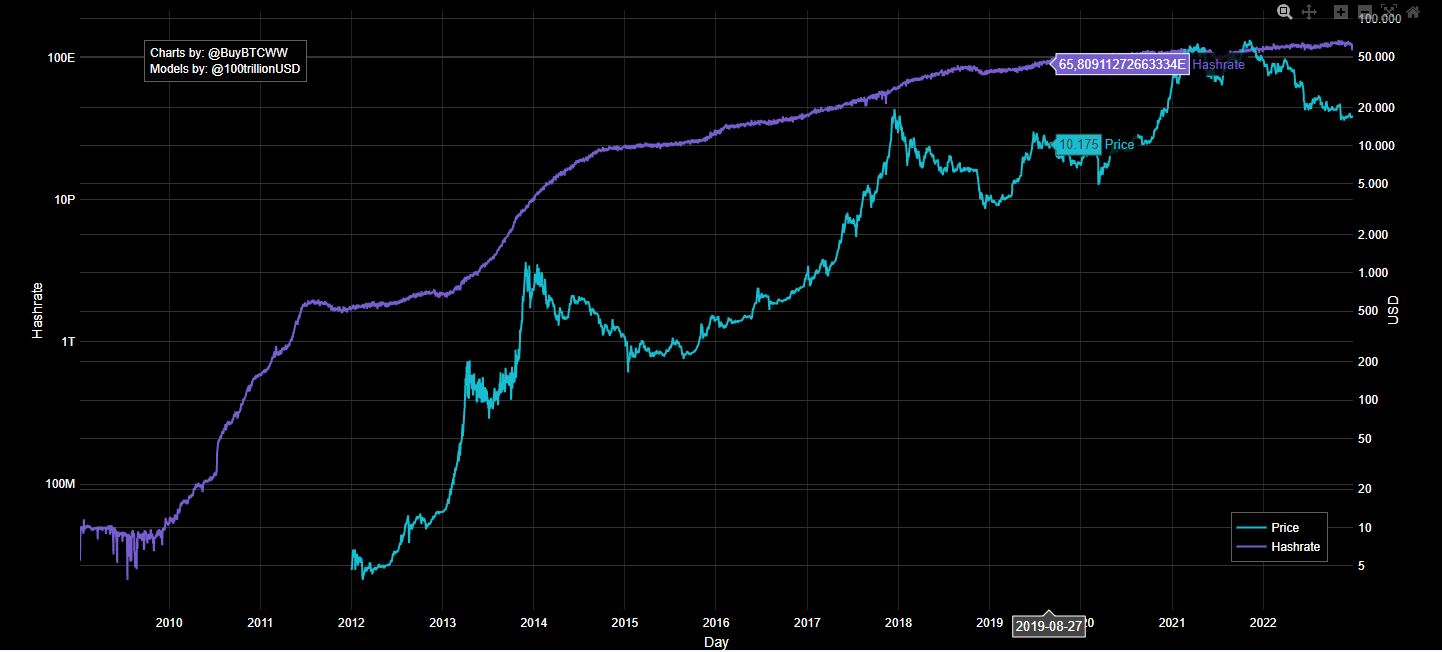 Bitcoin Prive vs Hashrate, logarithmic
Bitcoin price vs hashrate
There is good news around Bitcoin, and if it is all put together, it maybe even is awesome. Bitcoin hashrate grew 2000 % in October of this year compared to 2017. The hash rate has dropped a bit since, which is understandable looking at the current price. If you put this in a chart and compare price vs hashrate, you see that price is definitely lagging behind on hashrate. Which has happened before, and it always has caught up with it. So this means Bitcoin has a lot of catching up to do in 2023.
Bitcoin adoption
Despite the negative news and the FUD, especially after the collapse of FTX, Bitcoin adoption keeps on growing. The number of Bitcoin addresses with more than 0 on it keeps growing on a steady rate. The prediction is that by 2030, 10 % of the world population will be using Bitcoin at this rate. Which is astonishing, especially if you realize that at this time, still one quarter of the world doesn't have a bank account.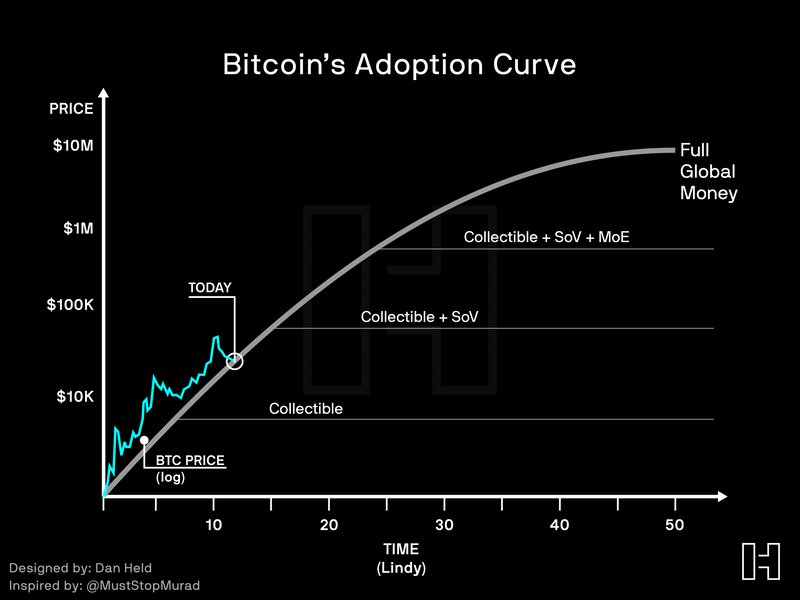 So, hashrate is growing, adoption is growing, why isn't price? That is a tough question to answer, it all has to do with sentiment, and that sentiment is very bad at this time. It has been bad for a while now, together with all financial instruments. But the good thing to know is, there is always a beginning and an ending to this cycle. And the ending is nearer than we think.
What about altcoins and Hive?
I was just talking about Bitcoin above here, but what about our beloved Hive? Well, it is a fact that altcoins ride the wave of Bitcoin, so, as long as Bitcoin stays in this cycle, we can expect Hive to stay in this one too. But once Bitcoin starts moving, we can expect Hive to move upwards substantially too!
What can we do in the meanwhile? Accumulate... and accumulate! That is my advice for everybody, accumulate as much coins as you can of your favorite project. In my case that is Hive and LEO, so I am accumulating Hive to the max. And one day, that will pay off, and so it should!
Sincerely,
Pele23
Posted Using LeoFinance Beta
---
---