Alex Jones accused of channeling crypto donations from InfoWars to his own accounts...
Would you believe it?
Alex Jones, the infamous face of InfoWars, has been covered with dirt lately, and with some incredible fines too. But today, another piece of dirty laundry was released in court by his employee, attorney Brittany Paz revealed that nobody has a clue what happens with the crypto donations that are received by InfoWars. They go straightly to his accounts and he tells nobody what happens with them. Nobody really has a clue.
This in fact means that all the people that think that they are sponoring "research" by InfoWars through crypto donations on the site, are actually just making mister Jones richer by the minute.
And rich he is already. His company, "Free Speech Systems" is worth up to 270 million dollars, estimated by an economist that acquired data from the BBC.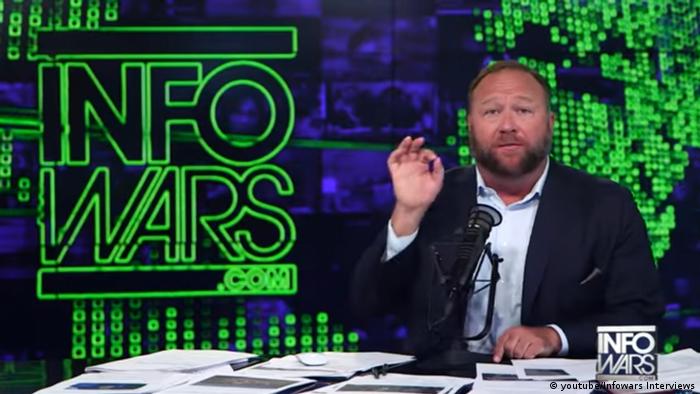 Bully
This all really doesn't surprise me, and don't get me wrong, on some issues I am a true conspiracy theorist myself. Don't get me started about 9/11! But the character of Alex Jones is just an incredible bully that just barks in the wild. He just tells people a lot of bullshit, and adds in a few truths, mixes it up, and makes a conspiracy out of everything. This is picked up by a lot of people that have no intention to do their own research, and by this he has grown an enormous following. Now, I am an advocate of free speech, so he can bark all he wants, in my opinion. But that doesn't mean I think everyone should just take over all the guy says. Because let's be honest, a lot of what he says is just total crap, and sometimes hilarious.
Now, the fact that someone like him enriches himself by donations for research, is despicable. But, does it surprise me? No, not one bit. This guy loves himself too much. He likes to be in the centre of attention. And money makes his ego grow. So, this was obvious to happen.
So, moral of the story, do your own research, and don't donate to people that are already rich as fuck!
Sincerely,
Pele23
Posted Using LeoFinance Beta
---
---