POBphotocontest New Round: YELLOW
I took this photo from the tourist bus in Varadero, Cuba. Walking through the city I saw this coconut taxi and its long shadow cast by the late afternoon sun. When I read the new announcement, I remembered this typical coco yellow taxi. I hope you like it and until the next call.
Esta foto la tomé desde el bus turístico de Varadero, Cuba. Paseando por la ciudad vi este coco taxi y su larga sombra proyectada gracias al sol del atarceder. Cuando lei la nueva convocatoria, recordé este típico coco taxi amarillo. Espero que les guste y hasta la próxima convocatoria.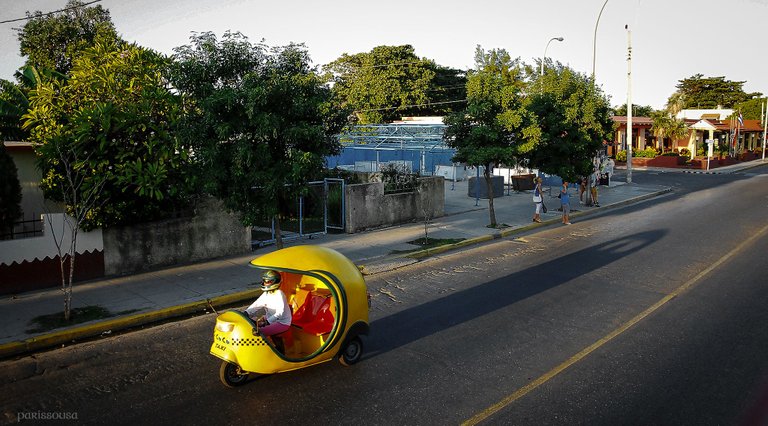 https://www.instagram.com/p/CHOS5yrlyHs/





---
---