30 Days Blogging Challenge - Your proudest moment | Day #6 @pablo1601 - Desafío de Blog 30 días -¿A qué le tienes miedo? | Dia #6 @pablo1601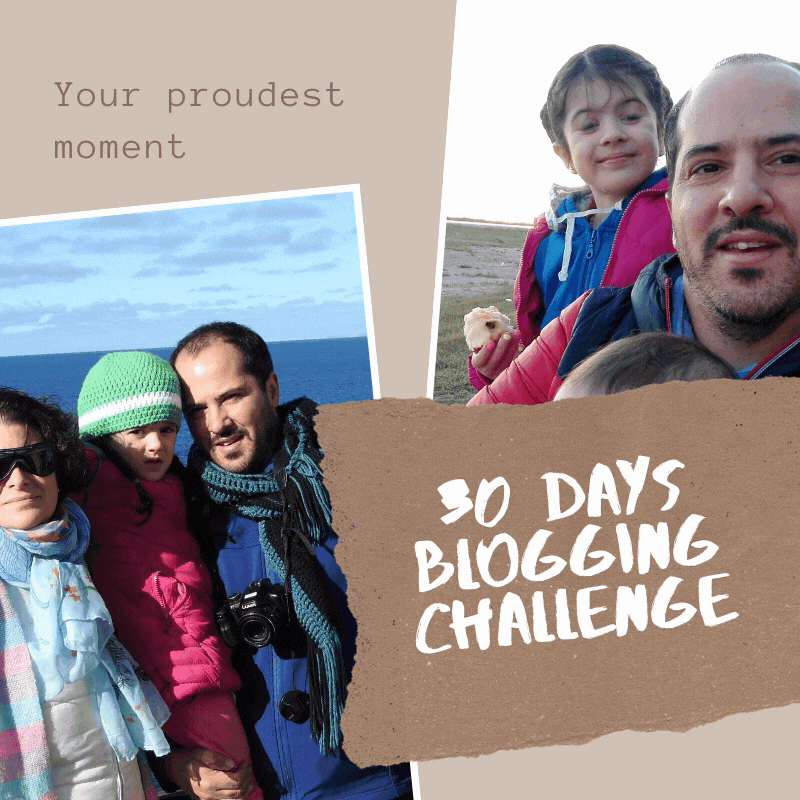 Human beings are one of the species of the earth in which our lives are influenced or perhaps limited by our sensations, by our feelings.
Los seres humanos somos una de las especies de la tierra en que nuestras vidas se ven influenciadas o quizá limitadas por nuestras sensaciones, por nuestros sentimientos.
Those feelings sometimes act as motors and other times when we feel down or depressed they cause us to stagnate and put us in a situation from which it is difficult to get out.
Esos sentimientos en ciertas oportunidades actúan como motores y otras veces cuando nos sentimos bajoneados o deprimidos nos hacen estancar y nos colocan en una situación de la cual es difícil salir.
Sometimes I say compare the moods or our feelings as the price of a crypto currency. When we feel good, when good things happen to us I could say that the market is on the rise and when events occur that generate bad feelings we have small losses, which generate a loss of confidence, until we reach the point where it collapses completely and we must regain confidence to go back up. These are cycles that depend on each personality.
En ocasiones suelo decir comparar los estados de ánimo o nuestros sentimientos como la cotización de una cripto moneda. Cuando nos sentimos bien, cuando nos suceden cosas buenas podría decir que el mercado está en alza y cuando van ocurriendo hechos que nos generan malas sensaciones vamos teniendo pequeñas bajas, las cuales nos van generando una pérdida de confianza, hasta que llegamos al punto en que se derrumba totalmente y debemos recuperar confianza para volver a subir. Son ciclos que dependen de cada personalidad.
The day I was most proud of myself was almost 20 years ago when I was able to lift a lien on my parents' house that they were about to lose. I remember that at that time I was already living alone and in one week I was able to get an extension on the terms with the game I had in my hands for the auction of my parents' house, which allowed me to get some of the money I needed to be able to show willingness to pay so that I could reduce my mortgage debt. My parents and I arranged several loans to pay off much of the debt, and they were finally able to keep their home.
El día que sentí mayor orgullo de mí fue hace casi 20 años cuando pude levantar un embargo que tenía la casa de mis padres y que estaban a punto de perder. Recuerdo que en ese momento ya vivía solo y en una semana pude conseguir una extensión de los plazos con la juega que tenía en sus manos el remate de la casa de mis padres, lo cual me permitió conseguir parte del dinero necesario para poder demostrar voluntad de pago para que lograse reducir la deuda de la hipoteca. Mis padres y yo tramitamos diversos préstamos para poder cancelar gran parte de la deuda, y finalmente ellos pudieron conservar su casa.
As I grew up and matured my fears changed. I remember that every morning when I went to school I would pass by a church and every morning I would pray for my parents' health; I was terrified that God would take them away from my life. Thank God I still have them with me
A medida que fui creciendo y fui madurando mis miedos fueron cambiando. Recuerdo que todas las mañanas cuando iba al colegio pasaba por una Iglesia y todas las mañanas pedía por la salud de mis padres; tenía terror que Dios los arrebatara de mi vida. Gracias a Dios aún los tengo conmigo
When I became a father my greatest fear began to be that something bad would happen to my little girls. This was a topic that was discussed in therapy and which I was able to find the background for and today is no longer a problem in my life.
Al convertirme en padre mi mayor temor comenzó a ser que algo malo le ocurriese a mis pequeñas. Tema hablado en terapia y del cual he podido encontrar el trasfondo y hoy ya no es un problema en mi vida.
I could say that my greatest fear was at some point in my life the loss. Today, thanks to God, I don't live my life with fear, but rather with gratitude and joy, although if something sudden comes up that destabilizes me at first, I feel a little fear but I can finally resolve the conflict without major problems. The key is to try to master the emotions.
Podría decir que mi mayor temor fue en algún momento de mi vida la pérdida. Hoy gracias a Dios no vivo mi vida con temor, sino más bien con agradecimiento y alegría, aunque si surge algo repentino que me desestabiliza en un primer comento siento un poco de temor pero finalmente puedo resolver el conflicto sin mayores problemas. La clave está en tratar de dominar las emociones.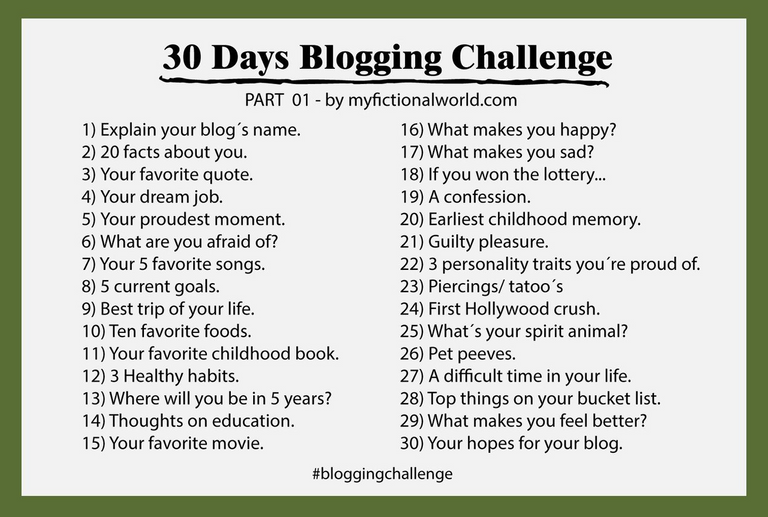 Big hug to everyone!
Gran abrazo a todos!
---
---