30 Days Blogging Challenge - Your 5 favorites songs | Day #7 @pablo1601 - Desafío de Blog 30 días -Tus 5 canciones favoritas | Dia #7 @pablo1601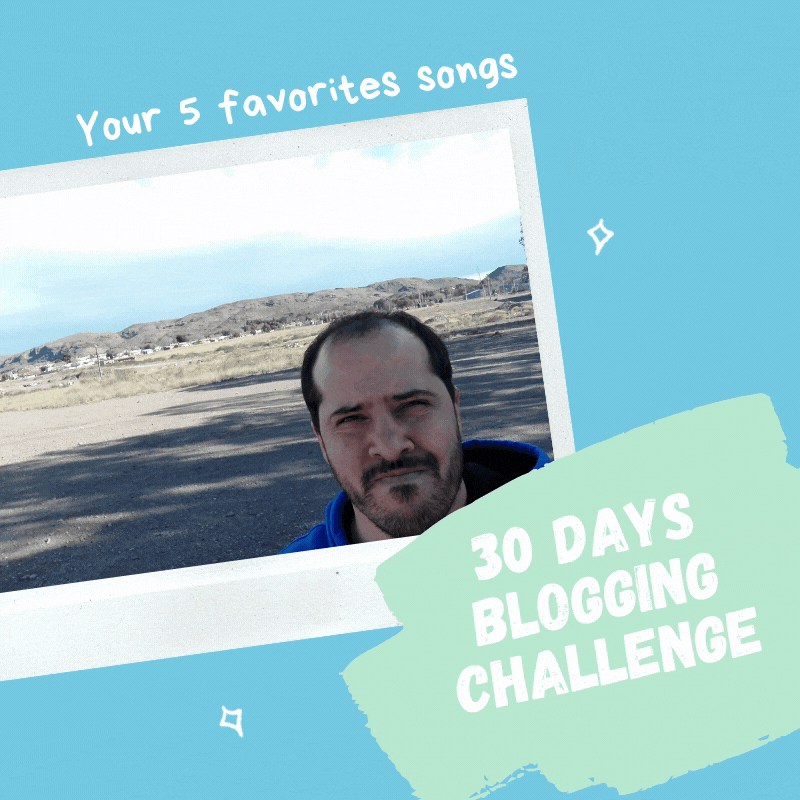 Human beings are one of the species of the earth in which our lives are influenced or perhaps limited by our sensations, by our feelings.
Today it's my turn to make a list of my 5 favorite songs, which is difficult because there are so many songs, so many performers, but I think I can leave you a good selection of my 5 favorite songs.
Hoy es el turno de hacer una lista con mis 5 canciones favoritas.Esto si que se pone difícil porque hay tantas canciones, tantos interpretes que se hace difícil, pero creo que podré dejarles una buena selección de mis 5 canciones favoritas.
Here are my 5 favotitas songs
Aquí van mis 5 canciones favotitas:
Nothing else matters - Metallica
Although I'm not a fan of Metallica, this is one of the songs that because of its lyrics and its music touches internal fibers that make it a special song, one of my favorites.
Aunque no soy fanático de Metallica, esta es una de las canciones que por su letra y su música tocan fíbras internas que la convierten en una canción especial, en una de mis favoritas.
La Pequeña Venecia - Ricardo Montaner
Ricardo Montaner is one of the most spectacular ballad singers one can find in Spanish language music. In this beautiful song Montaner pays tribute to that beautiful Caribbean land that saw him grow up. His lyrics and melody are some of the ones I like the most even though it was not the most famous of his songs.
Ricardo Montaner es uno de los cantantes de baladas más espectaculares que uno puede encontrar en la música en español. En esta hermosa canción Montaner rinde tributa a esa hermosa tierra del caribe que lo vio crecer. Su letra y melodía son de las que más me gustan aunque no haya sido la más conocida de sus canciones.
Inevitable - Shakira
The album Donde están los ladrones by Shakira is, I believe, one of the best albums by this enormous Colombian artist who has finished catapulting her as one of the best Latin American singers. Her enormous talent to write very good songs, which are interpreted with a unique and unrepeatable stamp. Inevitable is undoubtedly the best of her songs.
El disco Donde están los ladrones de Shakira creo que es uno de los mejores álbumes de esta enorme artista colombiana que terminaron de catapultarla como una de las mejores cantantes latinoamericanas. Su enorme talento para escribir muy buenas canciones, que son interpretadas con un sello único e irrepetible. Inevitable es sin dudas la mejor de sus canciones.
One Love - U2 feat. Mary J. Blige
One Love from U2 with Mary. J. Blige is one of my favorites and every now and then I listen. Mary Blige brings all the passion and strength necessary to make this beautiful song reach the deepest part of my soul.
One Love de U2 junto a Mary. J. Blige es una de mis favoritas y cada tanto suelo escuchar. Mary Blige aporta toda la pasión y la fuerza necesaria para que este hermosa canción llegue a lo más profundo de mi alma.
Dangerous - Roxette
No podía terminar la lista de mis canciones favoritas sin incluir una de mis bandas favoritas que sonaba mucho en los años de mi adolescencia. Roxette es sin dudas una de las mejores bandas que ha dado la música internacional, colocando varias de sus canciones al tope de las listas internacionales. Sin dudarlo Dangerous es una de sus mejores canciones.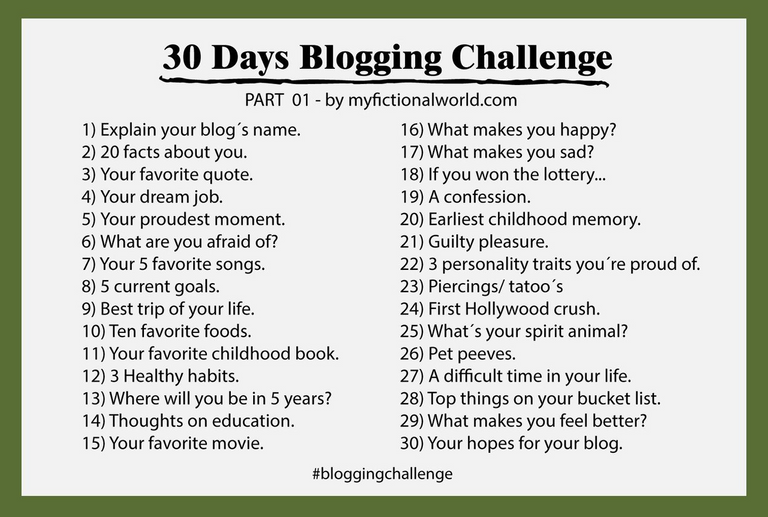 That's how my 5 favorite songs went!
Así pasaron mis 5 canciones favoritas!
Big hug to everyone!
Gran abrazo a todos!
---
---