30 Days Blogging Challenge - Ten favorite foods | Day #10 @pablo1601 - Desafío de Blog 30 días - 10 comidas favoritas | Dia #10 @pablo1601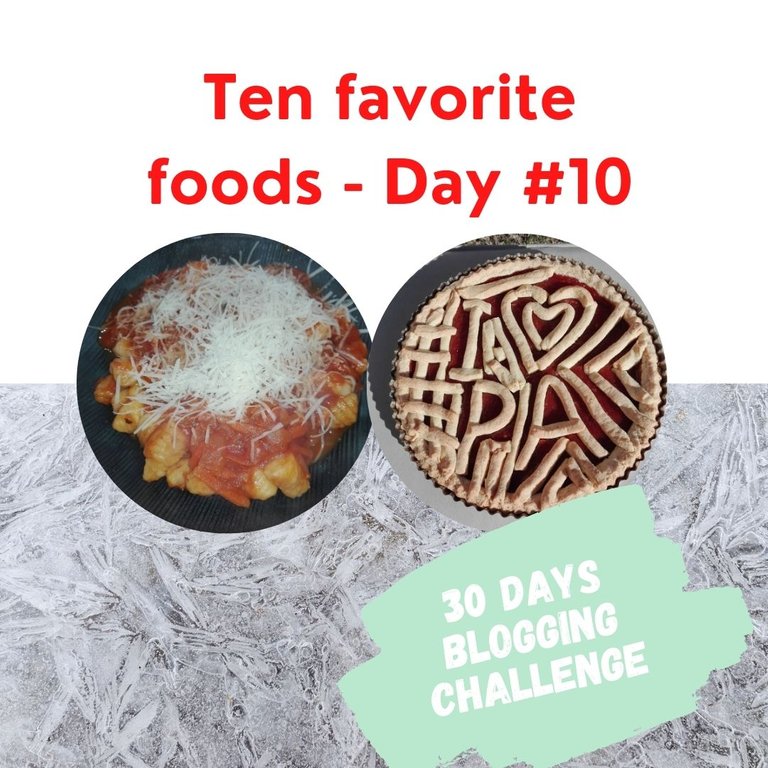 Just starting this post has already whetted my appetite, and that's not good at all since it's 3:45 AM around here and I've already eaten dinner. It's going to be difficult for me to choose salty over sweet since I don't have a preference for one in particular, it depends on the day!
El solo hecho de comenzar con este posteo ya ha abierto mi apetito, y eso no es del todo bueno ya que por aquí son las 3:45 AM y ya he cenado. Se me va a dificultar elegir salado sobre dulce ya que no tengo una preferencia por uno en particular, depende del día!
Here we go with my 10 favorite meals
Aquí vamos con mis 10 comidas favoritas:
1 - Gnocchi con tuco: Gnocchi con tuco is by far my favorite food. Although Argentines are meat fanatics, my Italian descent makes pasta one of my favorite foods
1 - Ñoquis con tuco: Los ñoquis con tuco son lejos mi comida favorita. A pesar que los argentinos somos fanático de la carne, mi descendencia italiana hace que las pastas sean una de mis comidas favoritas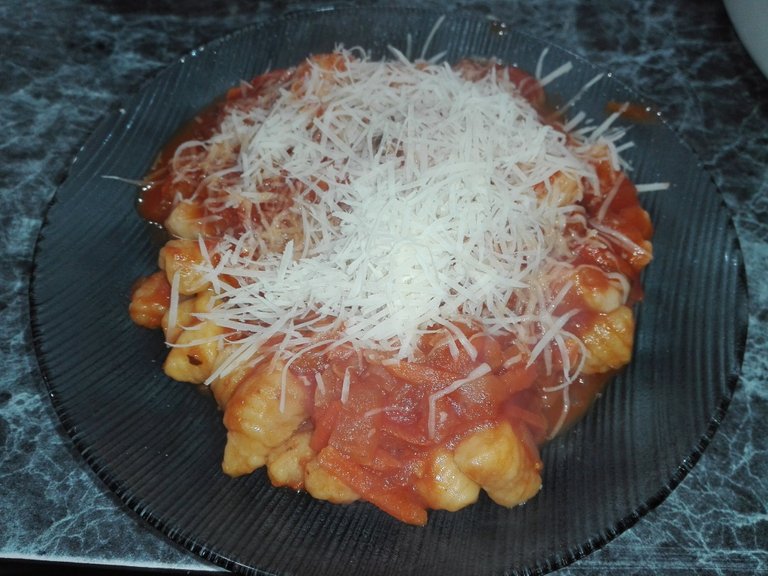 2 - Pasta Frola: Es una torta hecha rellena de dulce de membrillo. La manteca que lleva la masa hace que sea de las más ricas desde mi punto de vista.
2 - Pasta Frola: It is a cake made with quince jelly filling. The butter in the dough makes it one of the richest from my point of view.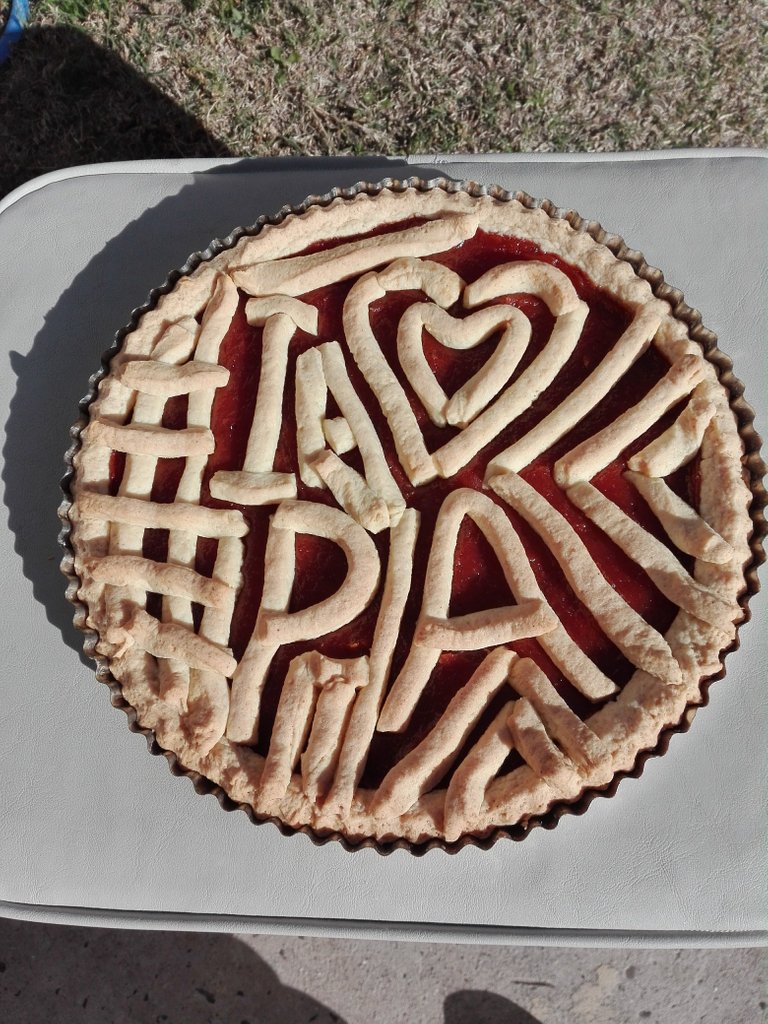 3 - Pizza: Pizza with beer is one of our must-have weekend meals. Among the varieties we like the most are the basil and cherry tomatoes and blue cheese (Roquefort)
3 - Pizza: Las pizzas con cerveza es una de nuestras comidas obligadas de los fin de semana. Entre las variedades que más nos gustan son la de albahaca y tomates cherry y la de queso azul (roquefort)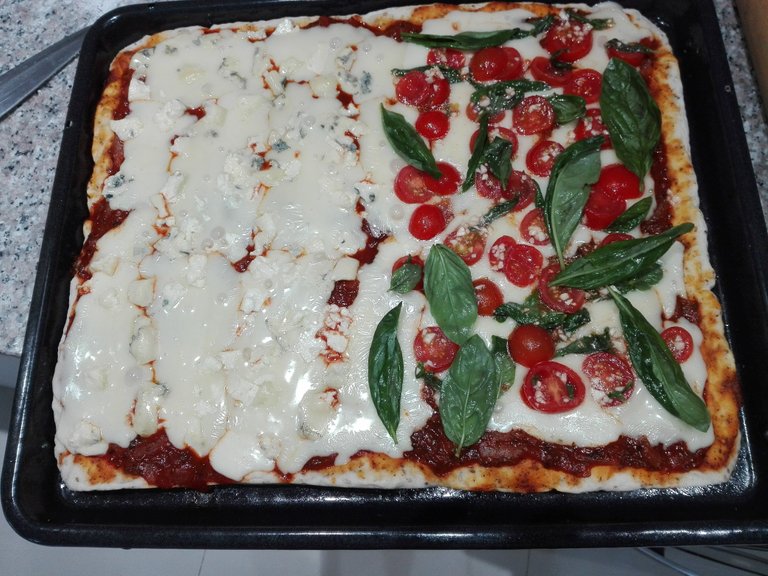 4 - Roast beef: o que soy la carne cocido a la parrilla is one of the traditions that are ingrained and we generally leave this food for Saturday nights or Sunday lunch.
4 - Asado de carne vacuna: o que soy la carne cocida a la parrilla es una de las tradiciones que están arraigadas y generalmente dejamos esta comida para los sábados a la noche o el almuerzo de los domingos.
5 - Steaks a la criolla: Steaks a la criolla is a meal made with a ball of loin, square or shoulder of the cow. Some vegetables are sautéed in the casserole, the meat is sealed and then it is put to cook along with the sautéed vegetables, potatoes cut in slices are added. As a final touch, a liter of beer is added which gives a very special touch to the dish.
5 - Bifes a la criolla: Los bifes a la criolla es una comida que se hace con bola de lomo, cuadrada o paleta de la vaca. Se saltean unas verduras en la cacerola, se sella la carne y luego se lo pone a cocinar junto con la verdura salteada, se le agrega papa cortada en rodajas. Como toque final se le agrega un litro de cerveza lo cual le da un toque muy especial al plato.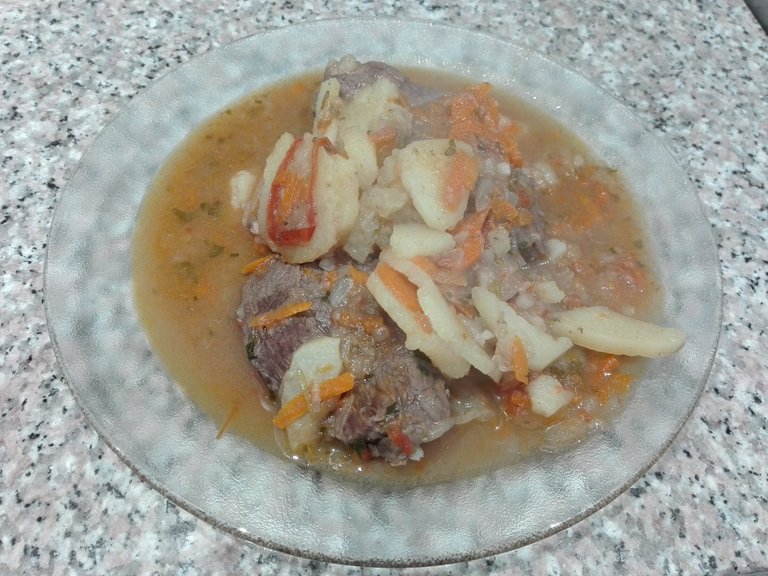 6 - Chicken with a disk: The chicken with a disk is made in a disk with which the plows are made in the fields to which a steel edge is welded to contain the food. The fire is started, to heat the disc, oil is added and the chicken pieces are sealed. Then the vegetables are placed (onion, sweet bell pepper, carrot and others that may occur to them). Then the chicken pieces are integrated together with the vegetables and potatoes can be added. Usually white wine is added, and some homemade vegetable broth. The preparation is ready when the potatoes are cooked.
6 - Pollo al disco: El pollo al disco se hace en un disco con el cual se hacen los arados en los campos al cual se le suelda un borde de acero para que contenga la comida. Se prende el fuego, para calentar el disco, se le agrega aceite y se procede a sellar las piezas de pollo. Luego se colocan las verduras (cebolla, morrón, zanahoria y otras que se les puedan ocurrir). Luego se integran las piezas de pollo junto con las verduras y se pueden agregar papas. Generalmente se le agrega vino blanco, y algún caldo de verdura casero. La preparación está lista cuando las papas están cocidas.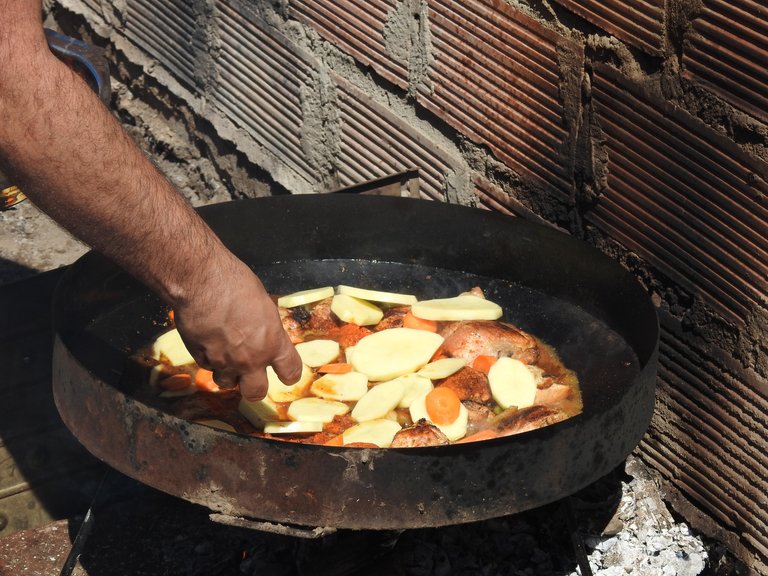 7 - Banana and Vanilla Muffins: Among the sweet things, one of the things I like the most are the banana and vanilla muffins. For the preparation, a vanilla muffin is prepared with some liquefied bananas. To finish them you can paint the mini pancakes with a chocolate bath.
7 - Muffins de banana y vainilla: Dentro de las cosas dulces una de las cosas que más me gustan son las muffins de banana y vainilla. Para la preparación se prepara un bizcochuelo de vainilla con unas bananas licuadas. Para terminarlas se puede pintar las mini tortitas con baño de chocolate.
8 - Homemade Sweet Bread: My wife prepares sweet bread stuffed with nuts, almonds and hazelnuts. They are truly spectacular.
8 - Pan Dulce Casero: Para estas fechas mi esposa prepara pan dulce rellenos con nueces, almendras y avellanas. Son verdaderamente espectaculares.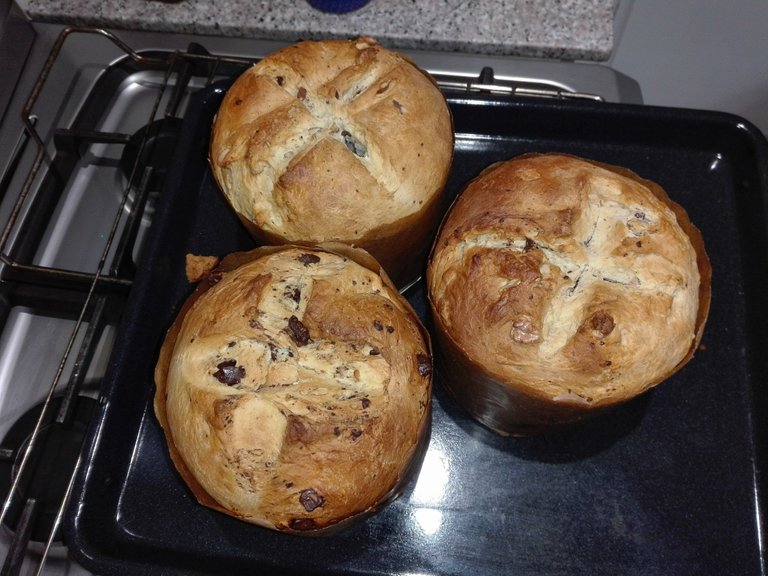 9 - Tuna Cake: The Tuna Cake is always a quick way out of a meal. It is one of my favorite foods, especially in winter
9 - Tarta de Atún: la tarta de aún es siempre una salida rápida para salir del paso de una comida. Es una de mis comidas favoritas, especialmente en invierno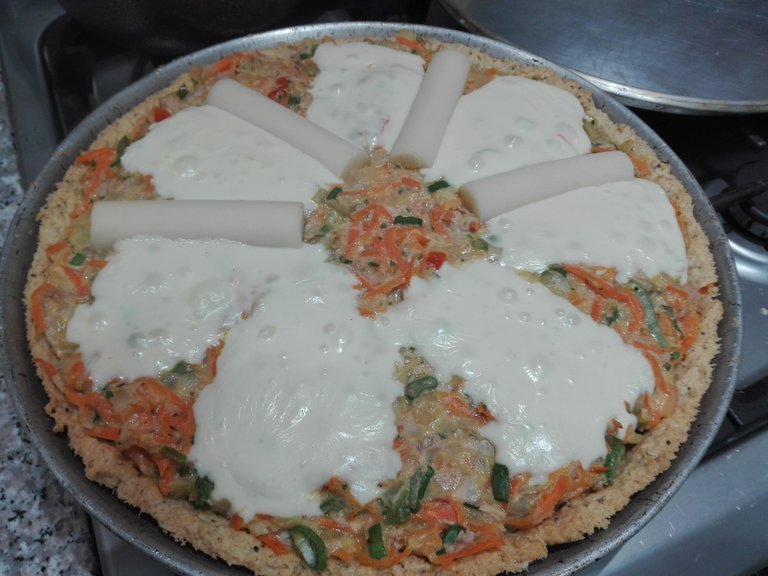 10 - Lemon Pie: Without a doubt one of my favorite cakes and I'm lucky that it's my wife's specialty. I have never tasted a more delicious lemon pie than the one she makes.
10 - Lemon Pie: Sin dudas una de mis tortas preferidas y tengo la suerte que sea la especialidad de mi esposa. Jamás he probado un lemon pie más delicioso que el que ella prepara.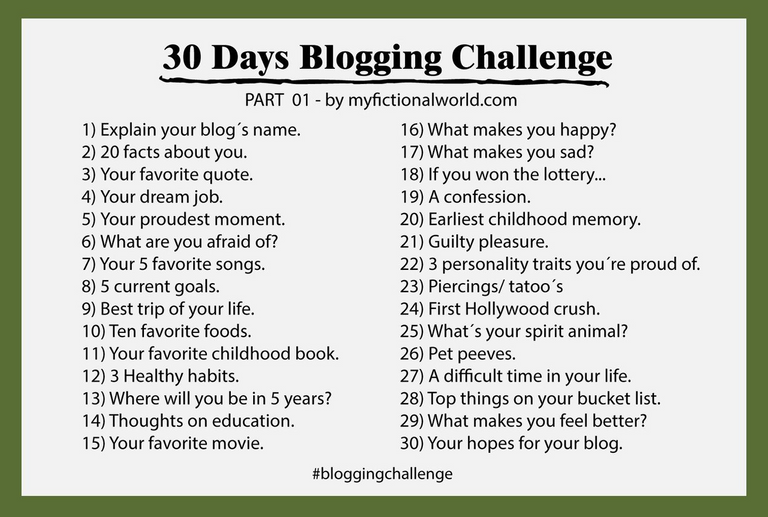 Big hug to everyone!
Gran abrazo a todos!
---
---