sports in free fall and is only maintained by the price of hive
Greetings friends of hive happy weekend as I had said in previous publications sports entered into free fall due to the strong offer that is made in the market many sell orders where the token has entered the bear market this without counting the next days that many currencies will go down.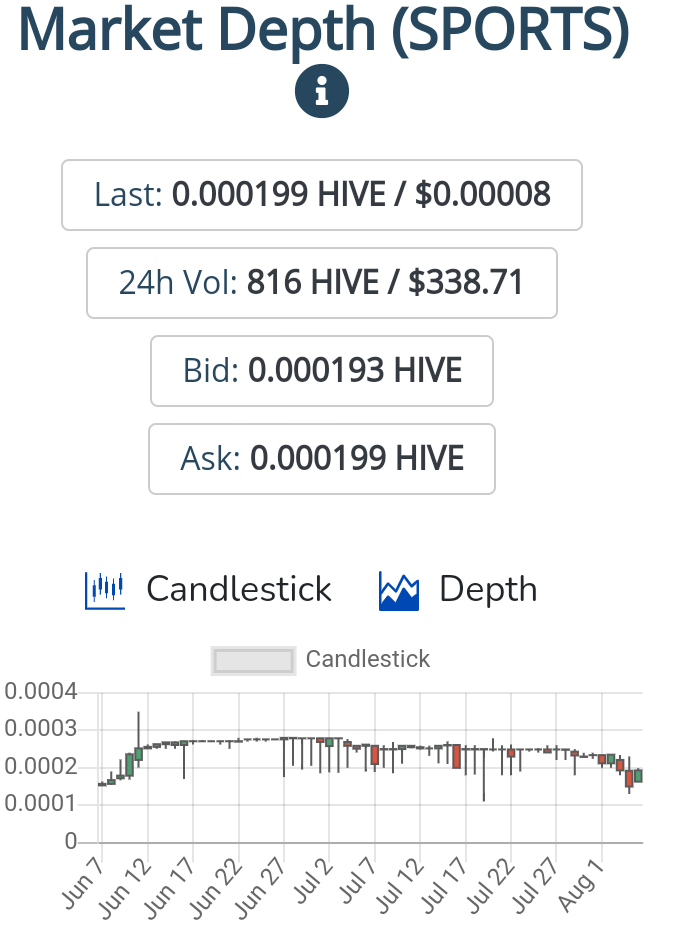 Sports has been all year at a good price, it has remained very well and I think it has been because of the extensive list of users that the sports platform has, in my opinion, they are what makes the difference here but this is not to be discouraged, on the contrary, I will wait The bear market and I aspire to buy 1 million of this token is approaching the months to make investments and I do not plan to stay behind.
At the moment I am buying broadhive to increase my voting power with this token that has my opinion at the beginning of the year that it will be 3 times more than its price anyway I want to do it with sports a fairly dynamic token and that at any moment makes a millionaire more one's.
So do not despair to sell your tokens so cheap bet them and keep making investments with the second layer of hive

---
---