OREDEBBY WRITES #6 ~ INTIMACY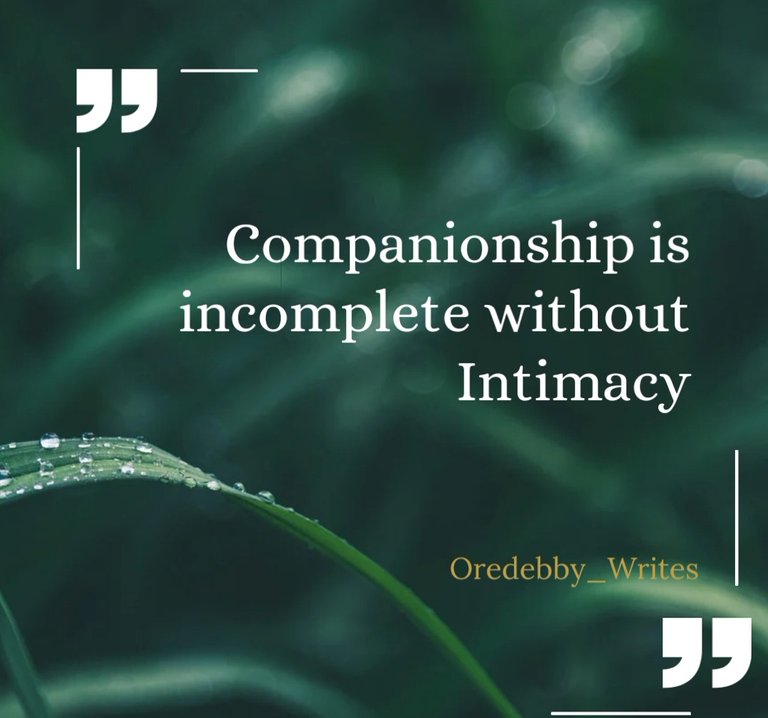 Good day beautiful people, Happy new week. On today's episode of Oredebby_Writes, I'll like to let you know that "Companionship is incomplete without Intimacy". Intimacy here doesn't have anything to do with sexuality, so note that first.
If two people or parties are saying there are companions and they still have secrets to hide or keep from eachother, then such people are only deceiving themselves. For companionship to stand, there must be deep intimacy, which is the feeling or atmosphere of closeness and openness towards eachother.
There must be openness, closeness, no secret, no insecurity, no fear whatsoever between the two for things to move further and smoothly and this is when we can truly say those people are truly companions.
Thanks so much for reading...
I remain my humble self @Oredebby
---
---