OREDEBBY WRITES #4 ~ COMMUNICATION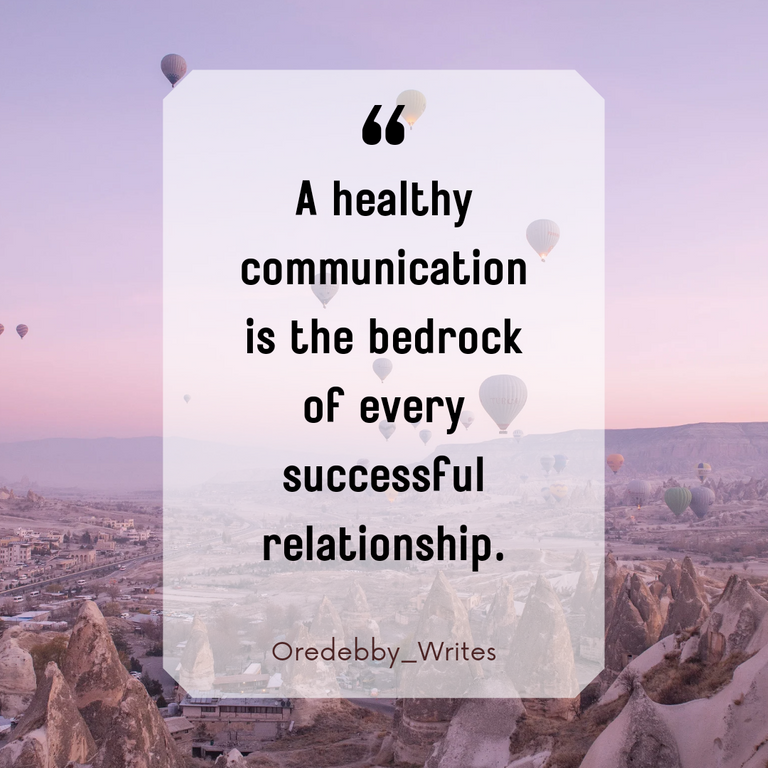 Designed by me
Good day beautiful people. Hope you all are doing amazingly awesome today. It's another session of Oredebby_Writes and today I'll be talking about Communication. According to the picture which says and I quote "A healthy communication is the bedrock of a successful relationship", everyone should understand that in any form of relationship whether between husband and wife, brother and sister, friend to friend, and so on, a good and healthy communication will make the relationship go smoothly.
So many misunderstandings and fights happen in various relationships because of inadequate communication. Even the Bible says in Amos 3:3 that...
"Can two walk together except they agree?"
We all know the answer, it's impossible. So for us to agree, for things to go on smoothly between two parties, you must strife to have a standard and healthy communication. That is when there will be love, commitment and more understanding and then things will go on smoothly.
Thanks so much for reading...
I remain my humble self @Oredebby
---
---