OREDEBBY WRITES #1 | PERSISTENCE
Good day beautiful people. Hope you all are doing amazingly well today. So I've actually been writing one or two quotes for a while now and I just thought it wise to share with my family here on Hive. Yes, you all are family.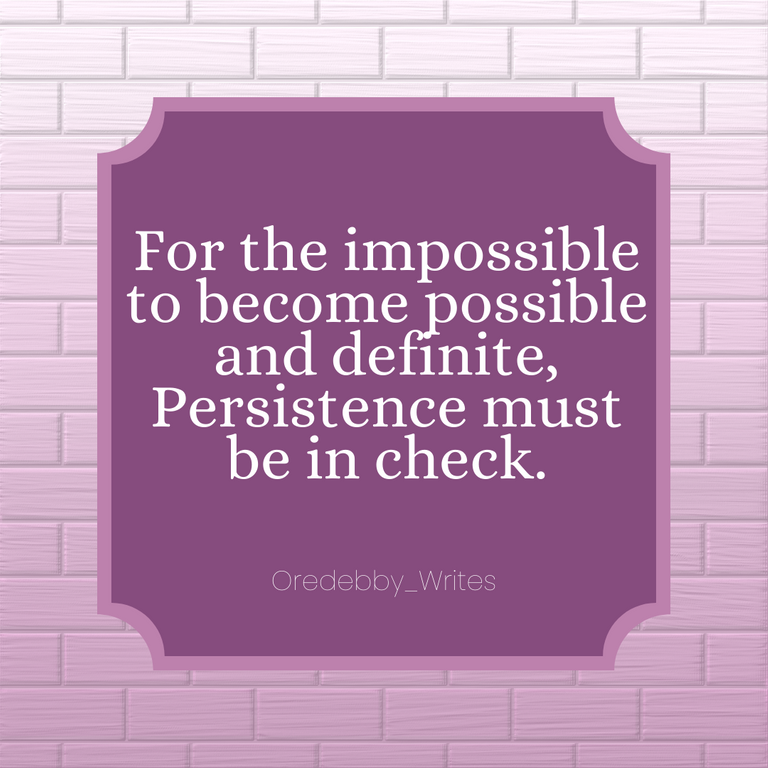 Designed by me
To start with, the quote for today says "For the impossible to become possible and definite, Persistence must be in check." This simply means that whatever you're striving to do, whatever goal you want to achieve, whatever purpose you want to fulfill, you must never give up on pursuing it.
You must be persistent with your work and not just persistent doing the wrong thing but you must be persistent doing the right thing because sometimes, it's not how far but how well.
And that's only when the things that seem impossible become possible and definite! If you have one or two things to add to this, you're free to do so. We all learn daily.
Thanks so much for reading
I remain my humble self @Oredebby
---
---